Friday, December 4, 2015 -

12:00pm

to

1:00pm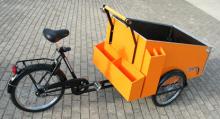 Where: Room 204 of the Distance Learning Center Wing of the Urban Center at PSU
12:00 Noon, PST.
Follow this link on the day of the seminar to stream it live.
Cities depend on safe and efficient goods movement to support community livability and a healthy economy. However, delivery of goods in an urban environment presents a tremendous challenge. Traditional motorized vehicles used for goods movement – ranging from cargo vans to box trucks - are inherently incompatible with (1) the multimodal street environments of modern cities, with clean, quiet conditions preferred by residents, and (2) larger environmental sustainability goals. As freight flows continue to grow with the demands of global trade, new urban freight and city logistics solutions are needed.
Cargo cycles – human powered cycles equipped with freight carrying capacity – offer a potential alternative to reduce freight externalities. This presentation will discuss the results of the recently completed "Freight Tricycles in New York City (NYC)" project, which aimed to evaluate the potential for cargo cycles as a local and last-mile freight transportation mode and to understand the traffic performance and externalities of cargo cycles compared to motorized delivery modes in NYC conditions.
Thursday, December 10, 2015 -

10:00am

to

11:00am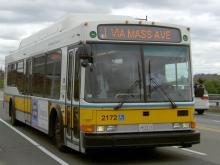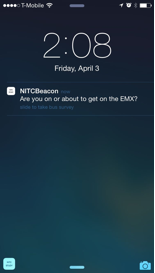 This webinar presents a novel method that utilizes location-based services for collecting public transportation data.
A NITC-funded project at the University of Oregon will be presented that focuses on the development and evaluation of a mobile application based on Bluetooth low energy technology sensors and geofencing technology for crowdsourcing data collection.
The application was employed in a case study using Lane Transit District's express bus system in the Eugene-Springfield area in western Oregon. The results show that using these types of location-based services offers an effective approach to collecting richer data than traditional means, while requiring only minimal data on an individual's location – thus protecting the user's locational privacy.
With further data processing and application refinement, the methods presented...
Read more
Thursday, January 28, 2016 -

10:00am

to

11:00am