Event Date:
Wednesday, March 7, 2018,

10:00am

to

11:00am

PST
This project builds on the success of NITC's first Pooled Fund project that created the first national bicycle and pedestrian traffic count archive, named Bike-Ped Portal. The next step for Bike-Ped Portal is to improve its usability for both data providers and data users, specifically transportation professionals. To improve usability, area transportation planners will be invited to participate in an idea gathering session to help design an "Explore Data Page." The purpose of this page is to allow transportation planners (data users) ready access to the non-motorized count data available in Bike-Ped Portal in a way that is useful and attractive to them. The page may include graphical displays (maps, graphs, etc.) and/or summary statistics. The work also includes other usability improvements including data quality communication improvements, user interface improvements for data providers, maintenance, adding data to the archive, software testing, spreading the word to potential data users, and inclusion of National Bicycle and Pedestrian Documentation Project (NBPDP) data.

Pooled Fund Grant 2018: Did you know that the Bike-Ped Portal was created through the process of a "pooled fund grant"? Partnering agencies came together to develop a problem statement, raise funds, and submitted it to our NITC program – through which we matched the raised funds to tackle this transportation need. Learn more about our current third round of the Pooled Fund Grant here (Problem Statements from agencies are due May 15th), and join us for an online info session on February 28th.
SPEAKER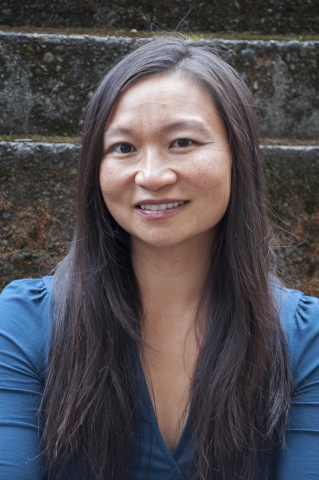 Hau Hagedorn
Hau Hagedorn is the Interim Director of TREC at Portland State University and manages several large research programs, including the National Institute of Transportation and Communities (NITC) and the Initiative for Bicycle and Pedestrian Innovation (IBPI). Through IBPI, Hau coordinates workshops that help provide training to practicing bicycle-pedestrian professionals and more recently training university faculty on integrating bicycle and pedestrian topics into their curriculum.


PROFESSIONAL DEVELOPMENT
This 60-minute webinar is eligible for 1 hour of professional development credit for AICP (see our provider summary). We can provide an electronic attendance certificate for other types of certification maintenance.
LEARN MORE
Sign up for our newsletter to get updates on our events.
ADD TO CALENDAR