Transportation and Communities Summit Breakout Sessions
September 11, 2017 8:00 am - September 11, 2017 6:30 pm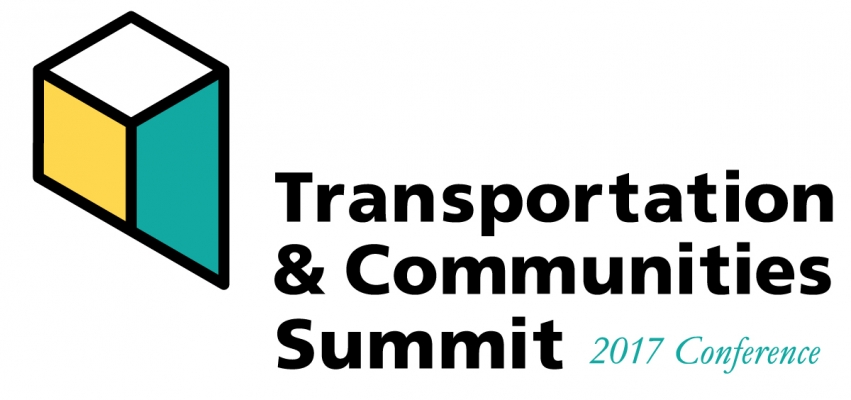 See below for Monday breakout sessions. For more information, including the Tuesday workshops, visit the main Summit page.
Monday, September 11
Schedule
| | |
| --- | --- |
| 7:15-8:00 am | Registration and Breakfast |
| 8:00-8:30 am | Welcome |
| 8:45-10:15 am | Breakout Session 1 |
| 10:15-10:45 am | Break and Poster Session |
| 10:45-12:15 pm | Breakout Session 2 |
| 12:15-1:45 pm | Lunch and Keynote Address |
| 1:45-2:15 pm | Break and Poster Session |
| 2:15-3:15 pm | Breakout Session 3: Alternative formats inc. PechaKucha |
| 3:15-3:30 pm | Break |
| 3:30-5:00 pm | Breakout Session 4 |
| 5:00-6:30 pm | Closing Reception |
  Operations Track     
Planning Track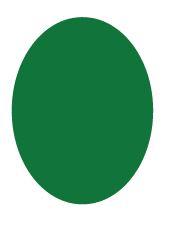 Policy Track
The interconnectedness of transportation and affordable housing
How we get around and how much physical activity we get are closely linked with the neighborhoods we live in. Location efficient areas are becoming less affordable to low income populations and higher land values make it difficult for affordable housing developers to purchase land in these locations. Learn from experts about the role of affordable housing in providing access to neighborhoods that support active transportation and physical activity. 
Moderator: Arlie Adkins, University of Arizona
Speakers: TBD
LOS to VMT: A new approach to measuring congestion impacts
California is shifting to a new measure of traffic impacts for development projects based on vehicle miles traveled (VMT) instead of level of service (LOS). Instead of assessing the traffic impact of development on a few nearby intersections, new rules require that development be judged based on how much overall traffic it generates, regardless of where that traffic goes. Based on state legislation that revised rules in the California Environmental Quality Act, this ground shift has implications for development impact fees, where new development is incentivized, and how it is designed. Learn about the benefits of this approach, how California and its local jurisdictions are implementing this radical change and how the concept could be applied in Oregon and the Portland region. 
Moderator: Chris Rall, Transportation for America
Speakers: Mike Bagheri, City of Pasadensa; Amy Lee, University of California, Davis; Andy Cotugno, Formally Metro; Chris Ganson, California Governor's Office of Planning and Research
Incorporating Innovations in Trip Generation into Practice: Advancing the evaluation of transportation demand for land use development
This session brings together the experiences of private and public practitioners working to incorporate innovative data and methods into the development-level evaluation of transportation demand and impacts. Evaluating development is relevant for many facets of transportation planning, including mitigating impacts through facility improvements, estimating the fees or charges, and scaling or scoping development. After an overview of the current state of the practice, the speakers will provide their own take on the opportunities for innovation, the barriers for agencies and practitioners, and the lessons learned along the way.
Moderator: Kelly Clifton, Portland State University
Speakers: Kristi Currans, University of Arizona; Kendra Breiland, Fehr & Peers; David Somers, Los Angeles Department of Transportation
Measuring equity initiatives in transportation planning
Equity analyses and program goals more recently can be found in many aspects of transportation planning. How do we know if our work is being effective and it doesn't just become a chapter in a plan? Hear from professionals leading equity efforts in transportation planning. From bike share to programs, to transit planning and long-range regional planning, come learn how several agencies are measuring the effectiveness of their equity initiatives.
Moderator: Aaron Golub, Portland State University
Speakers: Grace Cho, Metro; TBD
Urbanism Next: A Look at the Secondary Effects of Autonomous Vehicles on Urban Development
Autonomous vehicles (AVs) are a near-future reality. The implications of AVs on city development and urban form, while potentially widespread and dramatic, are not well understood. Projected changes to the ease and cost of transportation, the role of transit, parking use, and right-of-way needs will have dramatic secondary effects on street design, development densities, land use, and urban sprawl. While there has been a deluge of research on the technological aspects of AVs, there has been a dearth of systematic exploration of their secondary effects on city development, form, and design—and their potential opportunities for, or unintended consequences upon, quality of life. This session will include presentations looking at the effects of AVs on urban design, development, transit, and municipal budgets. Attendees will gain an understanding of these secondary effects, the implications for a variety of related disciplines, and a framing for considering how to address policy approaches to this approaching future.
Moderator: Nico Larco, University of Oregon
Speakers: TBD
Catching up with Technology: Planning for the smart, connected future
As smart technologies—smart grids, urban operations centers, civic engagement platforms and autonomous vehicles—emerge in communities, cities must grapple with how to utilize and manage these new disruptive technologies to advance public policy goals and deliver urban services related to public health, equity, economic development, mobility and sustainability. Cities and their communities and governmental institutions remain largely reactive in how they manage and integrate new technologies into regulations and existing socio-technical systems. Instead, urban governments and communities must learn how to anticipate the potential impacts of emerging technologies and manage them based on community needs and values. This session will look at how cities and regions can develop policies and plans that govern emerging smart technologies to maximize benefits of community well-being, human health, economic development and sustainability.
Moderator: John MacArthur, Portland State University
Speakers: TBD
Transit: Who's on board? Transit enhancements that increase ridership
According to the Transit Center's "Who's On Board 2016" study among 17 large and medium-sized cities, "the two most important factors driving satisfaction with transit are service frequency and travel time." Traffic signal priority, bus-only lanes, bus stop re-spacing, curb extensions, and ADA-compliant landings are some transit priority and access treatments that can help make transit a faster and more reliable option for people to get to work, school, and to meet their daily needs. Learn from practitioners who are planning and implementing capital and operational treatments to enhance transit corridors and provide faster, more reliable transit service.
Moderator: Keith Bartholomew, University of Utah
Speakers: TBD
Bang for the Buck: How states and MPOs are striving to be more accountable and transparent
Federal, state and local governments spend roughly 5 percent of their total expenditures on transportation: roads, bridges, tunnels, public transit, ports, etc. But how can the public be confident that such investments are delivering value: providing better access, strengthening the economy, promoting public health, supporting livable communities, and advancing other goals the public has been promised and expects? This panel will summarizes the efforts of several states and MPOs striving to be more accountable and transparent to the public.
Moderator: Rob Zako, University of Oregon
Speakers: Roger Millar, Washington State Department of Transportation; Tammy Baney, Oregon Transportation Commission; James Corless, Sacramento Area Council of Governments
Get in the data driver's seat! How to navigate the new data sources like a pro
Transportation data sources are expanding rapidly in the Portland-Metro region, across the state and nation, which offer the potential for newer and better analytics. These new data sources also bring fresh challenges. The session will feature a panel of policy-makers, public and private sector transportation professionals, academic researchers and educators, and data vendors discussing the opportunities and challenges of these new data sources, and how communities in Oregon can leverage the emerging data sources to better support transportation planning and analysis.
Moderator: Deena Platman
Speakers: TBD
Keynote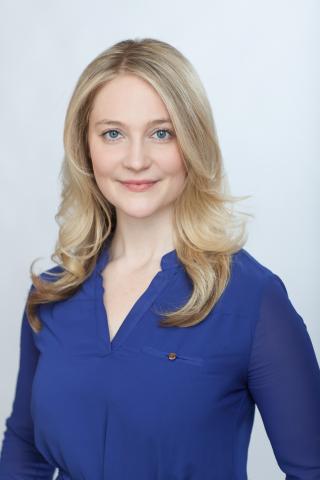 The keynote speaker for the 2017 Summit will be Hannah Ubl, Research Director at BridgeWorks. Hannah is a speaker, researcher, writer, consultant and generational expert. Her research has unearthed valuable tips and actionable solutions for multi-generational workplaces, and key strategies for marketing and reaching more generationally diverse client bases. Her keynote presentation will address the challenges and opportunities of a transportation workforce that spans multiple generations, how to recruit and retain millennial talent, and how to motivate and communicate across generations to help the transportation industry thrive and create vibrant communities and workforces for the future.
BridgeWorks has been dedicated solely to the study of generational differences since its inception in 1998. Hannah heads up BridgeWorks' research initiatives, including delving into the latest trends on Generation Edge, the generation after Millennials.

Hannah lives and works in Minneapolis. She graduated from Boston University where she studied advertising and environmental science. In her spare time she coaches speech for Lakeville North High School.
Share this: