Student Involvement
Undergraduate and graduate students are involved with TREC and the NITC program in a number of ways.

Each year, 15–30 graduate students from engineering, urban studies & planning, and other fields work as graduate research assistants for faculty. These students are often co-authors on project final reports and journal articles.
TREC hires undergraduate student workers as well, who may work at processing data or similar tasks.
Students attend the Transportation and Communities Summit, learning from experts who work in transportation and livable communities all over the country.
Open Call for 2017 Summit
We are seeking participants to present in the Poster Session and the PechaKucha session at the 2017 Transportation and Communities Summit. Students from any U.S. accredited university, as well as practitioners and researchers currently working in transportation, are eligible. Submissions are due May 31.
With the help of NITC, over 50 PSU students attend the Annual Meeting of the Transportation Research Board each January. Many of our graduate students present research at the conference.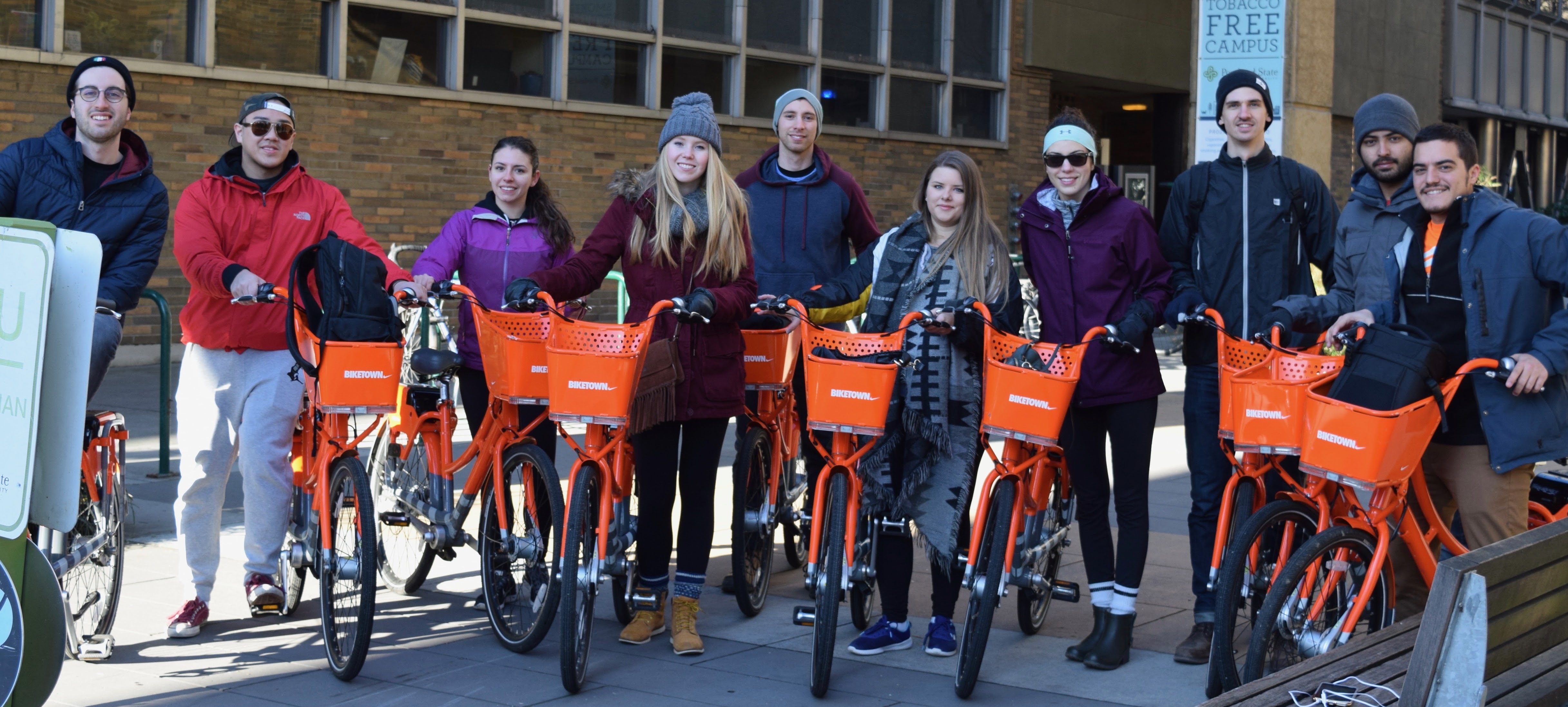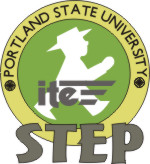 Through STEP and WTS student groups, students develop their academic and professional lives, forging relationships between transportation students and professionals in different disciplines at PSU and other universities.
Students hear from speakers from around the region and country at the Friday Transportation Seminar.
Our students join a network of alumni throughout the world, dedicated to creating healthy, vibrant and livable communities.
Joe Totten wins ITE scholarship
Joseph Totten of Portland State University was one of two students awarded the ITE Oregon Bill Kloos scholarship for the 2016-2017 school year. Totten works as a graduate research assistant for Kelly Clifton and will serve as the vice president of STEP for the 2017-2018 school year. This scholarship is offered by the Oregon Section of ITE and the Bill Kloos Scholarship Fund to provide financial assistance to students pursuing degrees in transportation engineering or other related fields. It is named after William C. Kloos, who was the Signals and Street Light Manager at the City of Portland for 25 years. Bill was a talented leader, innovative problem solver and mentor to many throughout his career. One of Bill's unique talents was public speaking and presenting technical information to a wide range of audiences. This scholarship was developed in order to promote the innovative thinking and communication skills of the future transportation professionals. Creative applications were encouraged, and Totten delivered that with his entry, "The Roundabout Song."