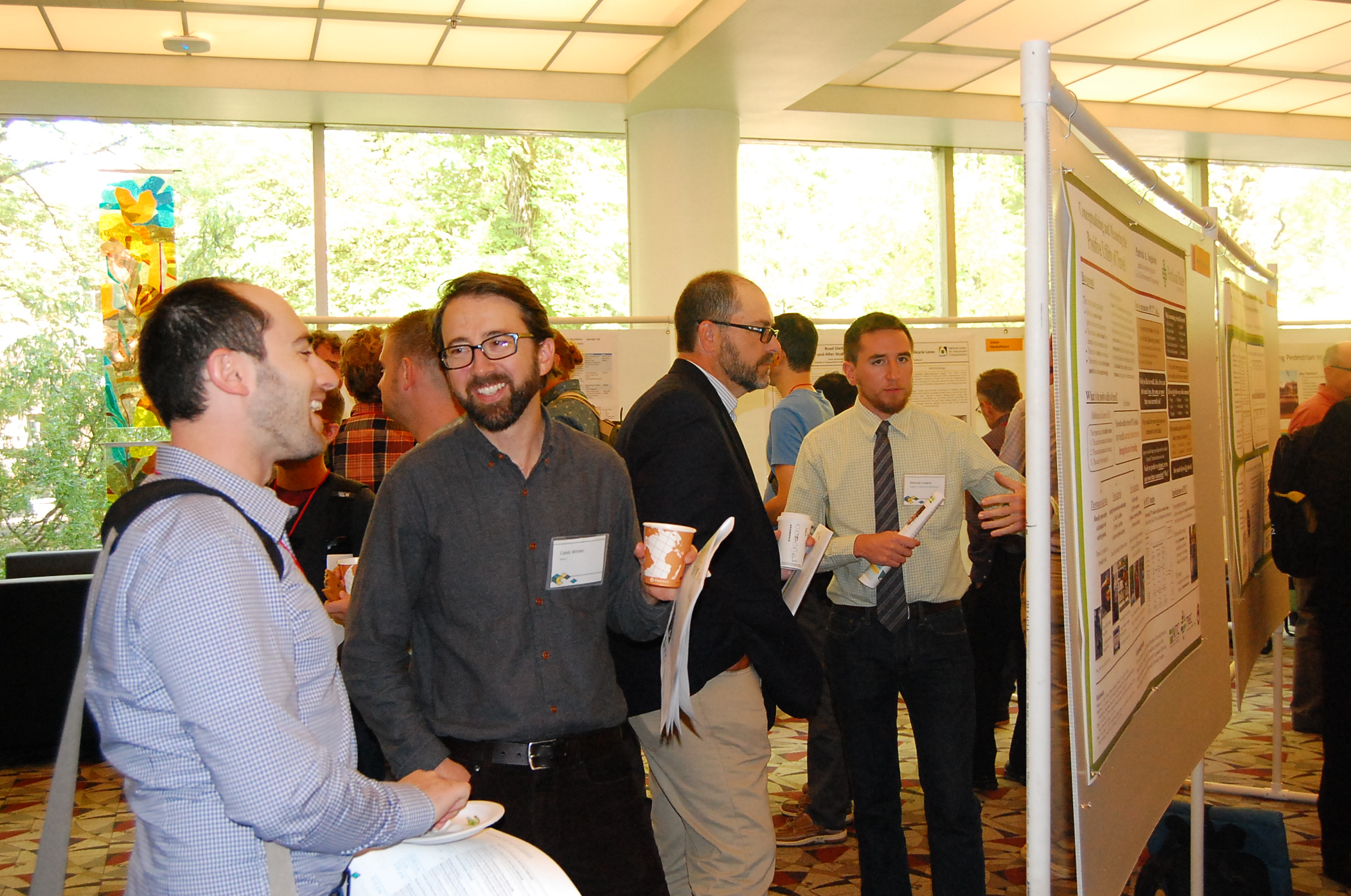 We are seeking participants to present in our Poster Session and our PechaKucha session at the Summit. Posters and PechaKucha presentations should relate to our Center's theme of safe, healthy and sustainable transportation choices that foster livable communities. 
Eligible Participants
o    Practitioners currently working in a transportation profession or other disciplines that relate to the Center's theme as described above
o    NITC Principal Investigators
o    Students from a U.S. accredited university
Participants selected to participate in these sessions will receive a discounted registration rate. 
Poster Session
Posters should be designed with the conference mission of bringing research into practice, and should highlight concrete takeaways that practitioners can benefit from. The Poster Session will provide you with an opportunity to talk with conference attendees about your program or specific project.
The posters will be set up for viewing through the full two days of the conference and there will be specific times for presenters to be present to provide information and answer questions on the Summit Day (Sept. 11).
PechaKucha Session
The PechaKucha session will be devoted to sharing innovative transportation ideas. A PechaKucha (Japanese for chit-chat) is a presentation that consists of 20 slides, with each slide presented for 20 seconds. Presenters will present back-to-back creating an exciting series of fast-paced presentations. 
The PechaKucha Session will occur on the Summit Day (Sept. 11) in the afternoon hours. 
View further details in the Open Call document: TCS 2017 Open Call.pdf
Submissions are accepted until June 9, 2017.
To submit a poster idea: http://bit.ly/tcsposter17
To submit a PechaKucha innovative transportation idea: http://bit.ly/tcspk17