Arlie Adkins, Assistant Professor, University of Arizona School of Landscape Architecture and Planning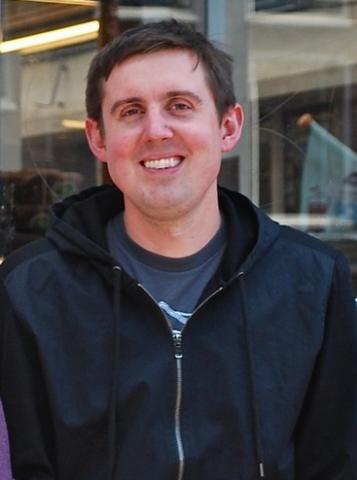 Arlie Adkins is an assistant professor in the school of landscape architecture and planning. His research focuses on understanding the interconnectedness of transportation equity, affordable housing, and public health. He has a PhD from Portland State University and a master's degree in city planning from UC Berkeley. He teaches transportation planning, planning theory, and the planning master's capstone studio. He is currently a co-investigator of the CDC-funded Physical Activity Policy Research Network collaborating center at the University of Arizona. Dr. Adkins previously worked in the planning department at TriMet (the transit agency for the Portland, Oregon region) and for Flexcar, a pioneer of carsharing in North America.
Mike Bagheri, Transportation Manager, City of Pasadena Department of Transportation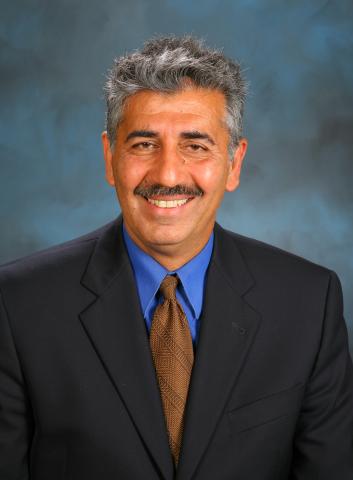 Mike Bagheri is a transportation manager with the City of Pasadena, heading the Complete Streets Division. Mike leads the department's efforts in managing active transportation projects, development review and collaboration with Planning and Public Works Departments on implementing Complete Streets policies. He is a registered professional engineer in civil and traffic engineering disciplines, and holds a bachelor of science degree in civil engineering from Iowa State University and a master's degree in public administration from California State University, Northridge. Mike has more than 25 years of experience in transportation planning and operations and is an expert in the area of transportation demand management.
Tammy Baney, Oregon Transportation Commission
More information about this speaker will be available soon.
Keith Bartholomew, Associate Dean of Academic Affairs, University of Utah College of Architecture + Planning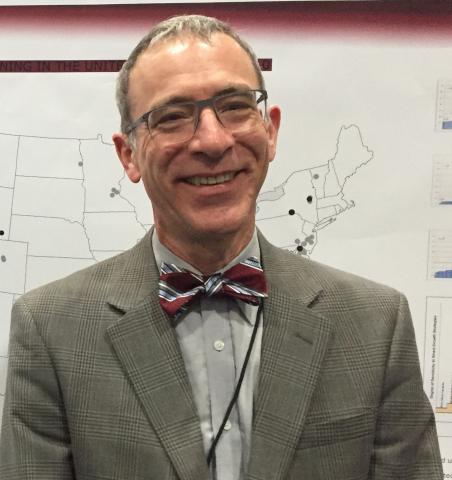 Keith Bartholomew is the associate dean of academic affairs and an associate professor of city & metropolitan planning at the University of Utah College of Architecture + Planning. Before coming to Utah, Professor Bartholomew served as a staff attorney for 1000 Friends of Oregon and was the director of "Making the Land Use, Transportation, Air Quality Connection." Professor Bartholomew teaches and conducts research on integrated land use-transportation scenario analysis and pedestrian-oriented design.  
Kendra Breiland, Principal, Fehr & Peers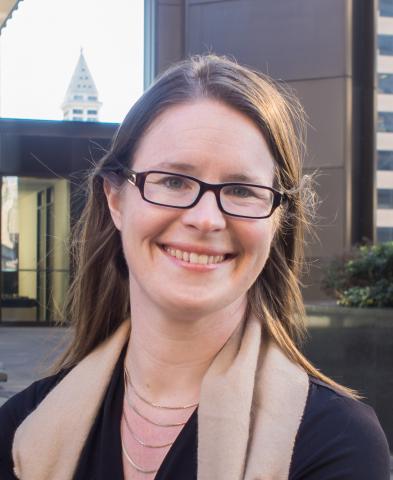 Kendra Breiland, AICP, is a principal in Fehr & Peers' Seattle office. She specializes in all aspects of transportation planning, including comprehensive planning, multi-modal planning, and fee program development. Over the past ten years, she has led city-wide transportation plans for numerous communities in the Northwest, including Kirkland, Tacoma, Kenmore, Puyallup, Burien, Monroe and Oak Harbor. Kendra is currently supporting Portland's update to its Transportation System Development Charge program to make it more multimodal and to leverage new person trip data. She recently worked with the City of Seattle to rethink its approach to measuring transportation level-of-service. Kendra excels on projects that require flexibility, creativity, and interaction with diverse stakeholders.
Joseph Broach, Research Associate, TREC and Portland State University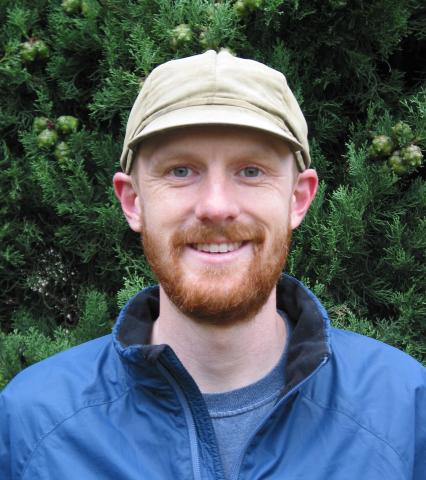 Joseph Broach is a ​research associate with the Transportation Research and Education Center (TREC) and an instructor in the school of urban studies and planning at Portland State University. He holds a master's degree in economics from the ​University of Montana​ ​​​and a doctorate ​in urban studies from Portland State. H​is work primarily ​focuses ​on transportation data​, behavior,​ and modeling, and ​he ​helped design the ​Portland region's ​next-generation bicycle model in conjunction with Metro.​ ​In his free time he enjoys cycling, fly-fishing, and exploring great urban places.
Grace Cho, Transportation Planner, Metro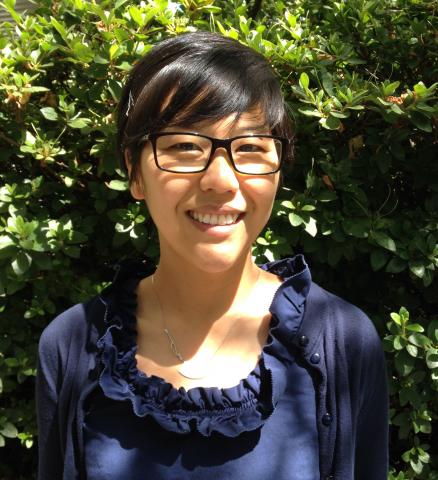 Grace Cho, AICP, is a transportation planner at Metro, the metropolitan planning organization for the Portland, Oregon region. Her work focuses on evaluating equity and environmental impacts of transportation plans and funding programs. She received her masters of urban planning degree from the University of Washington in land use and transportation planning and her undergraduate degree from Bowdoin College in history and environmental studies.
Kelly Clifton, Professor of Civil and Environmental Engineering, Portland State University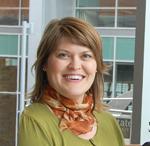 Kelly J. Clifton is a professor of civil and environmental engineering at Portland State University. Dr. Clifton conducts research and teaches courses in various aspects of transportation planning and policy, including: travel behavior, land use and transportation, physical activity and health, and travel survey methods. She is an affiliate of the National Institute for Transportation and Communities and a fellow in the Institute for Sustainable Solutions, both housed at Portland State University. She was the inaugural chair of the World Society for Transport and Land Use Research. Her latest research develops methods to evaluate the transport impacts of new development, quantifying equity issues in transport, anticipating impacts and applications of "smart cities" technologies, and modeling demand for non-motorized modes. Dr. Clifton has a PhD in community and regional planning from the University of Texas at Austin.
James Corless, CEO, Sacramento Area Council of Governments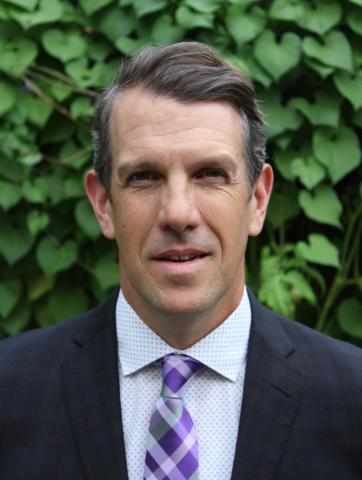 James Corless is the chief executive officer of the Sacramento Area Council of Governments (SACOG). He was previously the founding director of Transportation for America, which is a bipartisan alliance of elected, business, and civic leaders from cities and counties across the country. Under Corless' leadership the coalition worked to ensure state and federal investment in smart, locally-driven transportation solutions. Mr. Corless has come full circle with his return to California. Before Transportation for America he was a senior planner for the Metropolitan Transportation Commission (MTC) in the San Francisco Bay Area. During his tenure at MTC, he led the agency's public/private partnerships to promote jobs, mixed-use and mixed-income residential construction along transit corridors. Mr. Corless helped author groundbreaking legislation in California that encourages the coordination of transportation, growth and economic development.
Andy Cotugno, Retired, Metro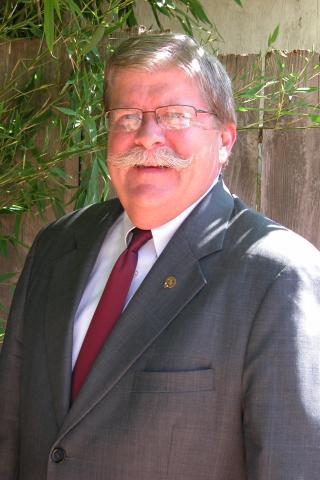 Andrew C. Cotugno, now retired from Oregon Metro—the tri-county Portland metropolitan area's regional government—has 42 years of professional experience in regional transportation and land use planning. He received a bachelor's degree in city and regional planning from California Polytechnic State University, San Luis Obispo, California in 1974, and has done graduate work in public administration at Lewis and Clark College in Portland. Mr. Cotugno was appointed as Metro's transportation director in 1980. In 2000, the Transportation and Growth Management Services departments were merged into one, the Planning Department, which Mr. Cotugno had responsibility of managing until 2008. In 2008, Mr. Cotugno was appointed to the position of Senior Policy Advisor to the Metro Council and Chief Operating Officer. Prior to Metro, he worked as a transportation planner for the Mid-Ohio Regional Planning Commission in Columbus, Ohio.
Kristina Currans, Assistant Professor of Planning, University of Arizona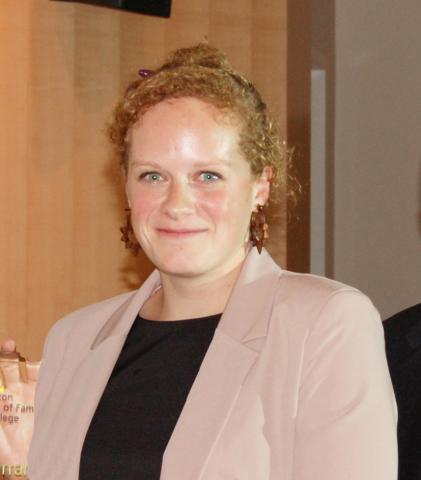 Kristina Currans is an assistant professor of planning at the University of Arizona with a doctorate in civil engineering from Portland State University. She studies the relationships between travel behavior and land use, focusing on the land development process. Her recent research examines the data and methodological issues of urban trip generation—linking travel behavior theory with problematic aspects of the state-of-the-practice and ongoing research and quantifying the compounding overestimation of automobile demand at new development.
Hannah Day-Kapell, Alta Planning + Design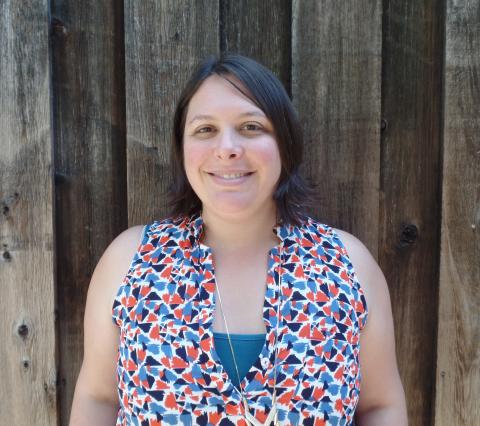 Hannah Day-Kapell is a Planning Associate at Alta Planning + Design, where she leads the firm's national Safe Routes to School practice. She has more than ten years of experience planning inclusive and equitable SRTS programs around the country, and has led hundreds of walk audits and improvement plans that have helped communities win more than $1 million on SRTS infrastructure funding.
Jennifer Dill, Director, TREC and NITC; Professor of Urban Studies and Planning, Portland State University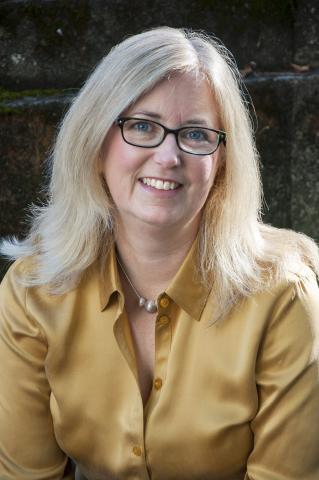 Jennifer Dill is a professor of urban studies and planning at Portland State University, and the director of TREC, PSU's Transportation Research and Education Center. She is also the director of the National Institute for Transportation and Communities (NITC). She received her PhD in city and regional planning from UC Berkeley. Her research aims to understand people's everyday travel decisions, with a focus on bicycling, walking, and transit. She has served as an environmental planner for Bay Area Air Quality Management District, as the research director and project manager for Local Government Commission, and as an environmental protection specialist for the U.S. Environmental Protection Agency. 
Chris Ganson, California Governor's Office of Planning and Research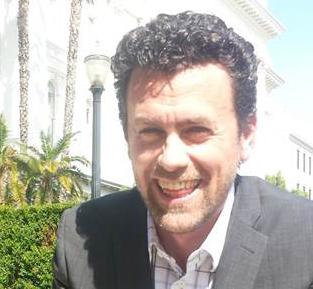 Chris Ganson was appointed by Governor Jerry Brown to the Governor's Office of Planning and Research, where he leads California's transition from LOS to VMT. He previously held positions at the Lawrence Berkeley National Laboratory, the World Resources Institute, and US EPA Region 9. Chris holds master's degrees in city planning and transportation engineering from UC Berkeley.
Linda Ginenthal, Programs Manager, Active Transportation and Safety Division, Portland Bureau of Transportation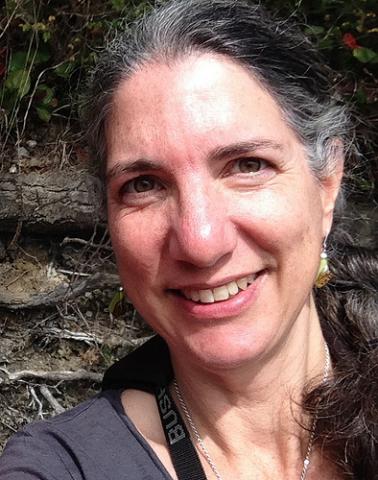 Linda Ginenthal is the programs manager for the City of Portland's Active Transportation and Safety Division. Linda is the initiator and architect of Portland's Sunday Parkways program, with over 100,000 participants annually, and co-chaired the 2016 International Open Streets Summit. In 2006, she led Portland's Bike Summit with 400 bicycling advocates and business leaders, and the Portland Pedestrian Summit in 2005. Linda also leads the award-winning "SmartTrips" individualized marketing and encouragement approach designed to change travel behavior for everyday mobility to walking, bicycling, transit, carpooling, car sharing – anything but driving alone.
Aaron Golub, Professor of Urban Studies and Planning, Portland State University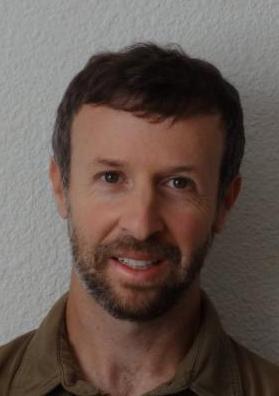 Aaron Golub is an associate professor in the Toulan School of Urban Studies and Planning at Portland State University, moving to PSU after eight years at Arizona State University and ten years studying and working in the San Francisco Bay Area. His work focuses on the social contexts of urban transportation systems, explored in three ways: 1) the effects on social equity of current transportation planning practices – how people participate in planning, and who wins and loses from transportation plans, 2) planning, research and advocacy in support of alternatives to the automobile (especially public transportation and bicycles), and 3) the historical roots of automobile dependence in the United States. At PSU, Dr. Golub teaches courses on urban transportation policy, planning research methods, transportation finance and public transportation.
Don Kostelec, Alta Planning + Design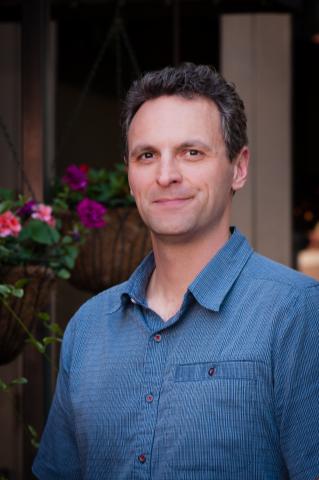 Don Kostelec is a transportation planner with​ over 14 years of experience. With​ ​proficiency in both the public and private sectors, Don is able to translate among engineers,designers, analysts, researchers, concerned citizens, and transportation planners. He​ ​believes in planning for people, and that the most successful transportation plans are​ ​informed by the people who use them. His specialty areas include active transportation network connectivity,​ ​walkability, health impact assessment and long-range planning. With a background in journalism, Don​ ​naturally synthesizes information from residents, municipalities, utilities, railroads, DOTs, and other agencies,​ ​to develop comprehensive, multi-modal transportation plans. 
Nico Larco, Associate Professor of Architecture, University of Oregon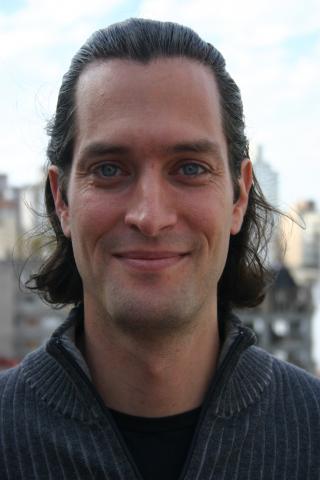 Nico Larco is an associate professor of architecture at the University of Oregon and is a co-founder and co-director of the Sustainable Cities Initiative, a nationally and internationally awarded, multidisciplinary organization that focuses on sustainability issues as they relate to the built environment. His research focus is on sustainable urban design, active transportation, street design, and how urban design affects the sustainability of buildings. He recently developed the Sustainable Urban Design Framework, which identifies sustainability goals and organizes urban design elements and approaches based on these goals and a project's scale. Larco is a licensed architect and has worked professionally in the fields of architecture, urban design, planning and development.
Amy Lee, Research Analyst, University of California, Davis and Sacramento Area Council of Goverments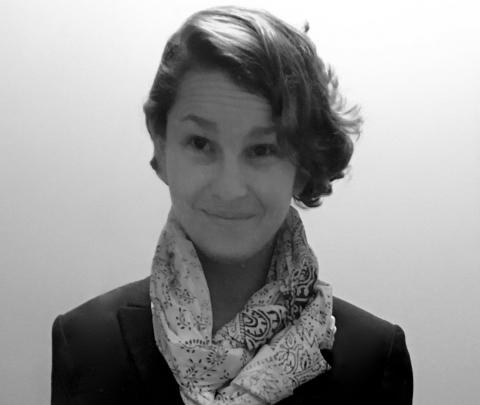 Amy Lee is a researcher with the Institute of Transportation Studies and a graduate student in Transportation Policy at the University of California, Davis, as well as a research analyst at the Sacramento Area Council of Governments. Amy's professional and academic work has focused on the intersection of land use and transportation as it relates to travel behavior and climate policy.
John MacArthur, Sustainable Transportation Program Manager, TREC at Portland State University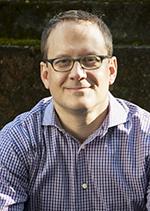 John MacArthur has been the sustainable transportation program manager at TREC since 2009 and has undertaken several research projects, including e-bike research, low-/no-emission vehicle infrastructure in Portland metro, and a climate change impact assessment for surface transportation in the Pacific Northwest and Alaska. Before joining TREC, John was the context sensitive and sustainable solutions program manager for the OTIA III State Bridge Delivery Program. John has worked for 15 years in the environmental and sustainability field. He earned his B.S. in Civil Engineering from Lehigh University and his M.S. in Environmental Health Sciences from the University of Michigan's School of Public Health.
Roger Millar, Washington State Department of Transportation Secretary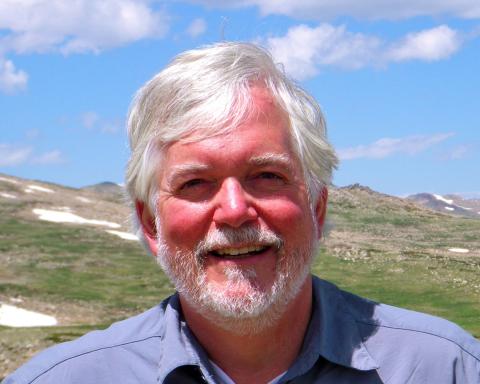 Roger Millar was appointed Secretary of Transportation by Governor Jay Inslee in August 2016. He joined the WSDOT as deputy secretary in 2015 and was appointed acting secretary in February 2016. Millar oversees an agency of 6,800 employees, with responsibility for 18,600 lane miles of highway, 3,800 bridges, general aviation airports, passenger and freight rail programs, and Washington State Ferries, the nation's largest ferry system. Millar is a second-generation civil engineer with 38 years of experience in the transportation arena. During that time he has worked in construction, design, planning, research, policy development, management and administration in both the public and private sectors. Millar has served as public works director, city and county planning director, arterial streets manager and vice president of a multi-national engineering firm, among other assignments. 
Jaime Orrego, Portland State University
More information about this speaker will be available soon.
Francesca Patricolo, Associate Planner and Public Involvement Specialist, City of Portland Bureau of Transportation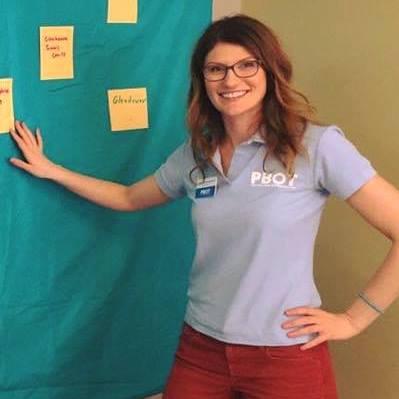 Francesca Patricolo designs and advises on community engagement plans and processes to address complex and contentious transportation planning, public policy, and projects for the City of Portland Bureau of Transportation. She is a master of community and regional planning, master of conflict & dispute resolution, and has served as a USA Federation Representative for the International Association of Public Participation. Before her life at the City of Portland, Francesca was a successful sole proprietor MWESB public involvement specialist for Voice Public Involvement and worked on community vision plans, parks master plans, and transportation projects across the state of Oregon.
Deena Platman, DKS Associates
More information about this speaker will be available soon.
Chris Rall, Pacific Northwest Program Manager, Transportation for America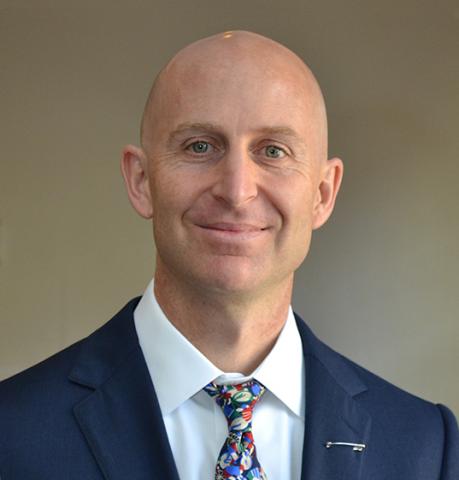 Chris Rall is the Pacific Northwest field organizer for Transportation for America. He works with the alliance to keep partners and allies apprised of national developments in transportation policy and opportunities, and how to apply those ideas locally. Before his present position, Chris co-founded Green Wheels, a local transportation advocacy organization in Humboldt County, CA, and served as Policy Director for the Healthy Humboldt Coalition. Originally from New Jersey, Chris graduated from the University of California at Berkley, and received his graduate degree from Humboldt State University.
Robert Schneider, Associate Professor, University of Wisconsin-Milwaukee Department of Urban Planning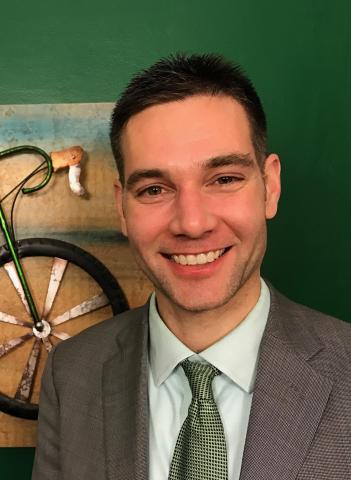 Dr. Robert Schneider has more than 15 years of experience in the pedestrian transportation planning field. His research has contributed to the Portland State University Pedestrian Index of the Environment (PIE). As co-author of the NCHRP Guidebook on Pedestrian and Bicycle Volume Data Collection, Dr. Schneider provided practical advice for how to collect and apply non-motorized count data for pedestrian modeling and account for exposure in safety analyses. Dr. Schneider's recent work includes a statewide analysis of pedestrian and bicycle crash trends in Wisconsin, including an in-depth analysis of more than 500 police crash report narratives that led to the Location-Movement Classification Method (LMCM) for crash typing and practical recommendations for engineering, education, and enforcement treatments. Dr. Schneider has served as Chair of the Transportation Research Board Committee on Pedestrians since 2014, providing national and international leadership that bridges the academic and professional community. At UWM, he teaches applied planning methods, GIS, bus rapid transit, and pedestrian and bicycle transportation.
Patrick Singleton, Assistant Professor, Utah State University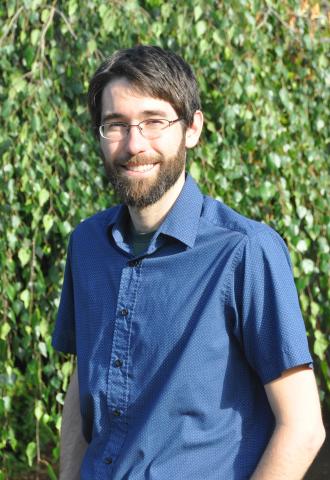 Patrick Singleton completed a PhD from Portland State University in August 2017 and is now an assistant professor in civil and environmental engineering at Utah State University. His research spans the areas of travel behavior, transportation planning, and travel demand modeling, with a special interest in walking and bicycling. Patrick's dissertation research explored a concept known as "the positive utility of travel" by studying the benefits of traveling, including the productive use of travel time and enjoyment of the travel experience itself. He also holds a master of science degree from Portland State University and a bachelor of science degree from the University of Pittsburgh. Outside of school, you are likely to find Patrick exploring and photographing his current city.
David Somers, Los Angeles Department of Transportation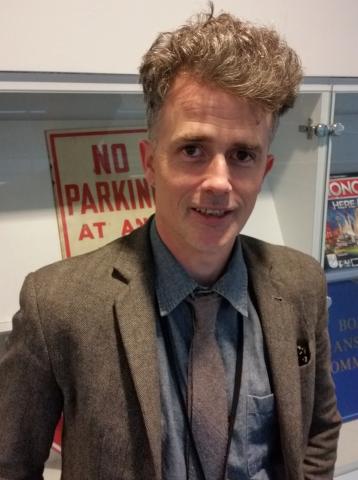 David Somers is a transportation planner with the City of Los Angeles Department of Transportation, in the Transportation Planning and Policy Section. As a part of this work, David is leading efforts to adopt sustainable transportation metrics that informs how the City reviews land use and transportation projects that incentivize reliance on transit and active transportation in Los Angeles. David also helped re-write the rules to guide public right-of-way improvements, and helped develop the Mayor's Great Streets Challenge program, a participant-driven program that empowers the public to redesign their streets in the vision of complete streets. 
Reginald R. Souleyrette, Department Chair; Civil Engineering; Program Manager, Kentucky Transportation Center at University of Kentucky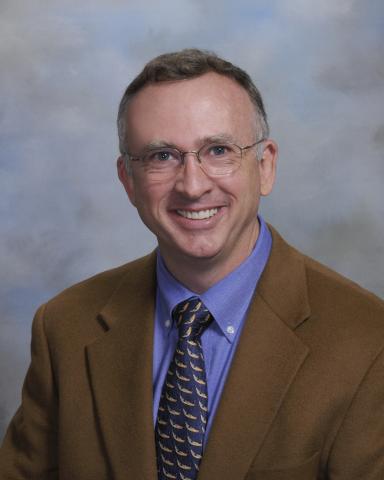 Reginald R. (Reg) Souleyrette is commonwealth professor and chair of the department of civil engineering at the University of Kentucky, and former Gerald and Audrey Olson Professor at Iowa State University. He has 30 years of experience in transportation research and education focusing on highway safety and information systems. His work includes the development of GIS-based systems currently used by state highway agencies as well as GIS development sponsored by the AAA Foundation for Traffic Safety through MRIGlobal for the U.S. and International Road Assessment Programs. Dr. Souleyrette and his team have completed well over 100 projects ranging from simple task orders to complex, multi-year programs. Some of the tools and concepts have been incorporated into the "National Model for the Statewide Application of Data Collection & Management Technology to Improve Highway Safety." Dr. Souleyrette has published over 200 journals, conference papers and research reports related to these areas. He holds a BSA and MS from the University of Texas and a PhD from Berkeley, all in civil engineering, and is a registered Professional Engineer in Kentucky and Iowa.
 

---
Keynote: Hannah Ubl, Research Director, Bridgeworks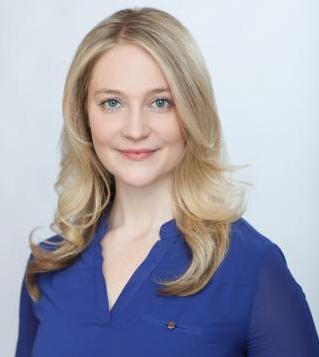 Hannah Ubl is a speaker, researcher, writer, consultant and generational expert. Her research has unearthed valuable tips and actionable solutions for multi-generational workplaces, and key strategies for marketing and reaching more generationally diverse client bases. Her keynote presentation will address the challenges and opportunities of a transportation workforce that spans multiple generations, how to recruit and retain millennial talent, and how to motivate and communicate across generations to help the transportation industry thrive and create vibrant communities and workforces for the future.
 

---
Liming Wang, Assistant Professor, Portland State University Toulan School of Urban Studies & Planning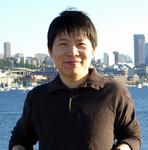 Liming Wang is an assistant professor of of urban studies and planning at Portland State University. Dr. Wang's research takes a data-driven approach to address challenging issues in planning, in particular those intersecting land use and transportation. He is currently working on a project funded by the National Institute of Transportation and Communities that investigates approaches integrating land use and transportation data from diverse sources and enables modelers and planners to rapidly incorporate new data in their models and analysis. Before joining PSU, Dr. Wang was a post-doctoral researcher in the Institute of Urban and Regional Development at University of California, Berkeley.
Beth Wemple, Northwest Safety Lead, HDR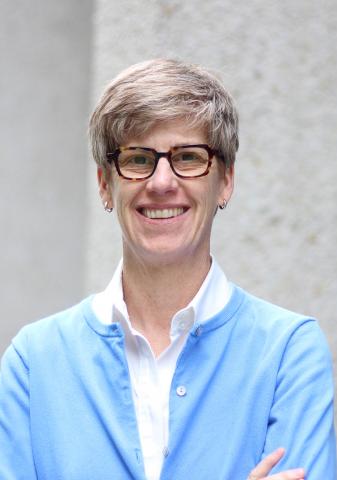 Beth Wemple is a senior transportation safety engineer and the northwest safety lead for HDR. She has 24 years of experience leading and managing long-range transportation planning, traffic engineering and road safety projects. She focuses on bringing state-of-the-art safety analysis methods to practitioners to develop safer roads for all users. She has expertise ranging from detailed crash data analysis, network screening, predictive modeling, applying Crash Modification Factors and systemic safety analysis to policy-oriented Strategic Highway Safety Plans for cities, counties and states. She has an in-depth understanding of the AASHTO Highway Safety Manual, and was one of the primary authors of the FHWA Systemic Safety Project Selection Tool.
Rob Zako, Research Associate, Sustainable Cities Initiative at University of Oregon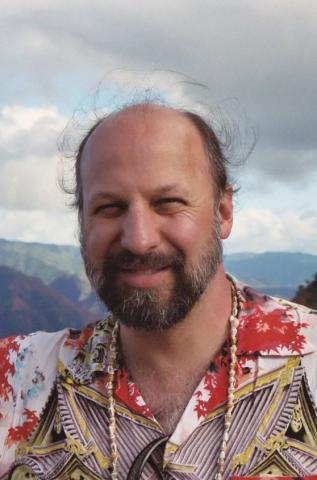 Rob Zako has been working for the last two decades on transportation, land use, climate change and sustainability issues. As a research associate with the University of Oregon's Sustainable Cities Initiative, he has explored using the triple bottom line to make transportation and other decisions; examined the efforts of four states to reduce GHG emissions from transportation; and is currently studying how effectively transportation investments are advancing livability and other goals. He is also the executive director of Better Eugene-Springfield Transportation (BEST), which promotes better transportation choices, safer streets and walkable neighborhoods. Previously, Rob worked as a land use/transportation planner for the Oregon Department of Land Conservation and Development on climate change issues.