View Blanc's slides
View Mathez's slides
The video begins at 0:33.
Following the 2015 annual meeting of the Transportation Research Board, this Friday seminar will showcase some of Portland State University's student TRB research.
Presenters:
Bryan Blanc, GRA in civil and environmental engineering
Leveraging Signal Infrastructure for Non-Motorized Counts in a Statewide Program: A Pilot Study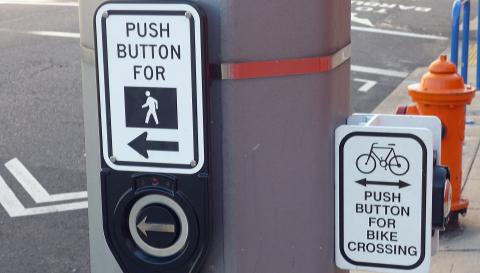 Summary: Transportation agencies are beginning to explore and develop non-motorized counting programs. This paper presents the results of a pilot study testing the use of existing signal infrastructure – 2070 signal controllers with advanced software to log pedestrian phase actuations and detections from...
Read more