WHEN: November 8th (4:30 p.m. - 7:00 p.m.) Join us at 4:30 for an opening reception and hors d'oeuvres at Lincoln Recital Hall before the lecture begins. The lecture will begin at 5:30.
WHERE: Portland State University's Lincoln Recital Hall (Room 75, Ground Fl, 1620 SW Park Ave, Portland, OR 97201)
ADMISSION: The event is free and open to the public (RSVP HERE)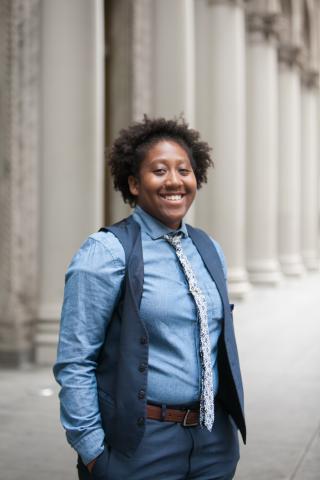 Tamika Butler (@TamikaButler), executive director of the Los Angeles Neighborhod Land Trust, will deliver the Ann Niles Active Transportation Lecture this year. She is an advocate and activist who works in support of LGBTQA rights, as well as fighting for social justice and healthy communities. She moved to Los Angeles from Omaha, Nebraska, and became interested in active transportation when she met her wife. It was on bike rides that she fell in love with the city. Uniquely positioned as a queer black woman to understand what...
Read more