This event was hosted by Portland State University's Research and Strategic Partnerships. See the schedule for the monthly Research Rounds Speaker Series here.
REVISIT THE LECTURE: VIDEO AND SLIDES
 Miss the lecture or want a look back at the presentation? Watch the video, or view the presentation slides here.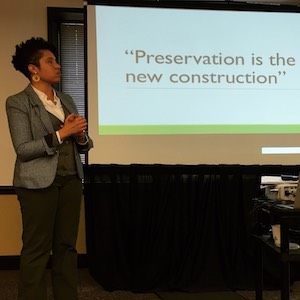 ---
"Naturally Occurring" or "Until Market Speculation Starts": Investigating the precarity of affordable rental housing and the potential for displacement along planned transit lines
New transit infrastructure is a double-edged sword for low-income renters: one the one hand, increased mobility...
Read more