Event Date:
Monday, June 11, 2018,

10:00am

to

11:00am

PDT
Speaker(s):
Roger Lindgren, Oregon Institute of Technology
OVERVIEW
Vehicle operating dynamics data have a fundamental impact on the design of roadways, but collecting this type of data is not part of your typical college curriculum. Instead, engineering students are handed a textbook, leaving them without a firsthand experience of how accelerations and decelerations "feel" to the driver, the ultimate consumer of their designs. Seeking to change this norm, Roger Lindgren and C.J. Riley, civil engineering professors at the Oregon Institute of Technology, undertook a NITC education project to incorporate more real-world data collection and analysis into transportation courses. This webinar will offer a detailed look at the recently published project "Instructional Modules for Obtaining Vehicle Dynamics Data with Smartphone Sensors" and how you can implement it into your coursework.
SPEAKER
Roger Lindgren, Oregon Institute of Technology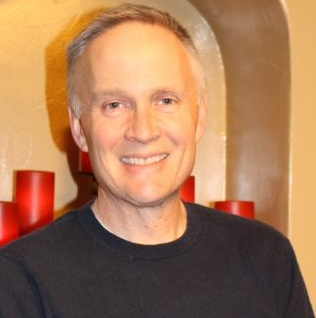 Dr. Roger Lindgren is a native of Edmonton, Canada and has over twenty years of engineering and teaching experience. His research interests include traffic flow theory, intelligent transportation systems (ITS), microscopic simulation of urban and rural traffic, as well as pavement design and construction. Dr. Lindgren's doctoral research included empirical studies of freeway traffic data in an effort to extend the knowledge and understanding of traffic features in queued and congested flow. Dr. Lindgren joined the faculty at Oregon Tech. in 1999 and teaches both undergraduate and graduate courses in transportation engineering as well as lower-division courses in engineering fundamentals.
PROFESSIONAL DEVELOPMENT
This 60-minute webinar is eligible for 1 hour of professional development credit for AICP (see our provider summary). We can provide an electronic attendance certificate for other types of certification maintenance.
LEARN MORE
Sign up for our newsletter to get updates on our events.
ADD TO CALENDAR