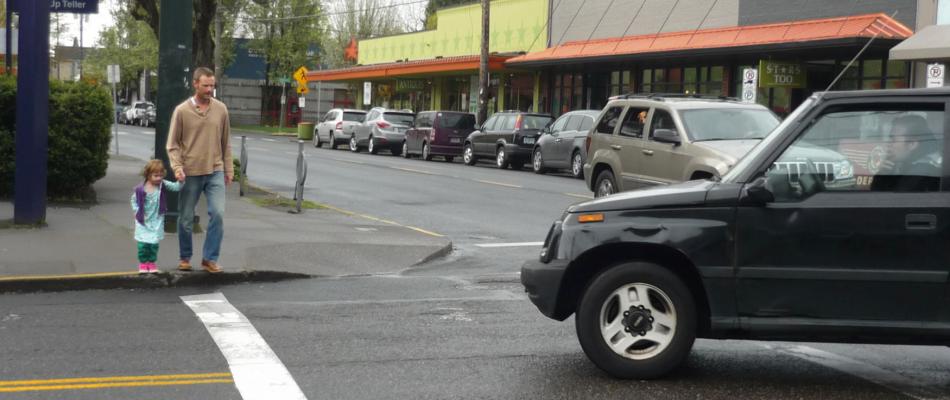 posted on
Tuesday, November 29, 2016, 13:45pm PST
TREC research takes center stage in Washington, D.C. at this week's University Transportation Center Spotlight Conference, sponsored by the U.S. Department of Transportation. The conference spotlight topic changes each year. This, the 10th annual conference, focuses on pedestrian and bicycle safety.

Conference chair Jennifer Dill, director of TREC and its NITC program, opens the program Thursday by defining the safety threats for people walking and bicycling in our communities. She will then task attendees with addressing the problem.

"I'm pleased to have the leading researchers on these issues together," Dill said. "This conference provides opportunities for collaboration and synergies that advance the state of research."

TREC's John MacArthur and Christopher Monsere moderate a breakout session on bicycle infrastructure that includes a presentation from Monsere and NITC researcher David Hurwitz on right-hook crashes. Portland State researchers also present topics including pedestrian crossing enhancements, the psychology of roadway interactions,and developing an online tool for pedestrian and bicycle...
Read More