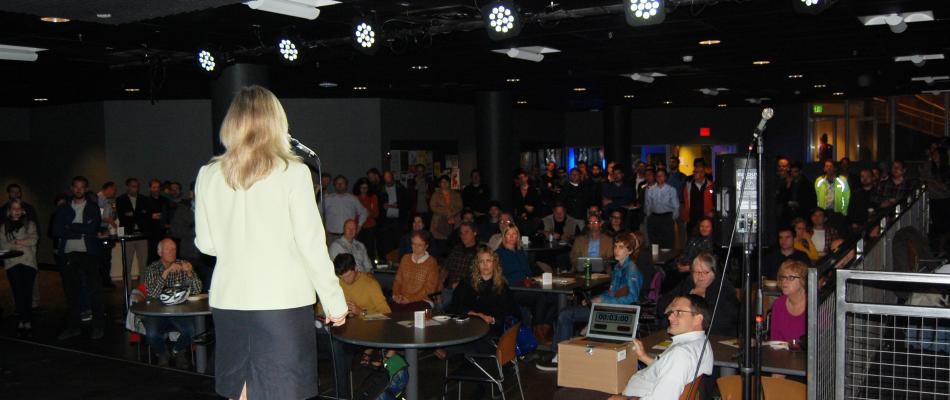 posted on
Sunday, November 2, 2014 - 3:15pm
On Monday, October 27th, sixteen of the brightest minds in Portland, Oregon met at Portland State University to talk about the future of transportation in front of an eager audience.
Professionals, students, faculty and interested citizens gathered in the student union to listen to visions of futuristic infrastructure, connected "smart" cities, and complete overhauls of the current way of doing things.
The event, called "Let's Be Fearless," was organized to foster discussion around innovative ideas. It was also the unveiling of TREC, PSU's brand-new Transportation Research and Education Center.
It was intended as an informal, fun way to get creative minds thinking about transportation.
Each of the 16 participants had three minutes to sell their big idea to the audience about what should be next for Portland.
Participants included engineers from Intel, professors from PSU and transportation professionals from the Portland area.
Portland has often been considered a leader in progressive multi-modal transportation systems, but in recent years, the city seems to be running out of inspiration.
To help Portland maintain its leadership status, TREC wanted...
Read More