Our Team at Portland State University
TREC STAFF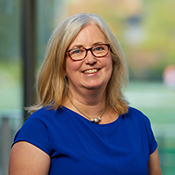 Jennifer Dill, Ph.D.
Director
Professor, Nohad A. Toulan School of Urban Studies and Planning
503-725-5173 | jdill@pdx.edu
https://jenniferdill.net/
Twitter | TREC Researcher Profile
Dr. Jennifer Dill is a professor in the Nohad A. Toulan School of Urban Studies and Planning at Portland State University (PSU) and Director of the Transportation Research and Education Center (TREC) at PSU. TREC houses the National Institute for Transportation and Communities (NITC), which she also directs. NITC is a national university transportation center funded by the US Department of Transportation focusing on improving mobility for people and goods to build stronger communities. Dr. Dill also serves on the Board of Trustees for the TransitCenter, a New York-based foundation that works to improve public transit in cities across the U.S. Professor Dill is an internationally known scholar researching the relationships between transportation, land use, health and the environment, focusing on active transportation. Before entering academia, Professor Dill worked as an environmental and transportation planner in California. That experience motivates her teaching and research, which aims to inform practice and policy. She has published extensively in peer-review journals and has served as principal investigator or co-PI on over $4.3M in research projects and over $28M in federal center funding. Her research has been covered by Wired, Governing, USA Today, the PBS NewsHour, Here and Now, Marketplace and the Atlantic. She has served on and chaired Transportation Research Board committees and is on the editorial boards of the Journal of Transportation and Health, Transportation Research Record and the Journal of Transportation and Land Use. Professor Dill also serves on the Board of Trustees for the TransitCenter, a foundation that works to improve public transit across the U.S. Prior to entering academia, Dr. Dill worked as an environmental and transportation planner in California. Dr. Dill has a Ph.D. in City and Regional Planning from UC Berkeley, an MA in Urban Planning from UCLA, and a BS in Environmental Policy Analysis and Planning from UC Davis. She is also an aluma of the Eno Future Leaders program. See her researcher profile here.
---

Associate Director
503-725-2833 | hagedorn@pdx.edu
Twitter | TREC Researcher Profile
Hau is the Associate Director of TREC at Portland State University and is responsible for the day-to-day management, operations and provides overall direction for the TREC's peer-reviewed research and technology transfer programs, and shaping workforce development efforts. She actively participates in national efforts on conducting and implementing research. She also oversees programming and delivery of professional development workshops through the Initiative for Bicycle and Pedestrian Innovation (IBPI). She is co-Chair of the TRB Conduct of Research Committee, Chair of the Oregon Bicycle and Pedestrian Advisory Committee (OBPAC), and member of the Region 1 Area Commission on Transportation (R1ACT). Hau has over 20 years of public and private sector experience in transportation. In her spare time, she runs to escape juggling the busy lives of three active kids.  
---
Events & Office Coordinator
Rebecca is the Events & Office Coordinator for TREC, providing administrative support and managing logistics for TREC's events. She has a background in creative writing, and holds an M.F.A. from North Carolina State University. When she's not working, she likes to spend time reading and writing poetry, riding her bicycle, and snuggling with her cat. 
---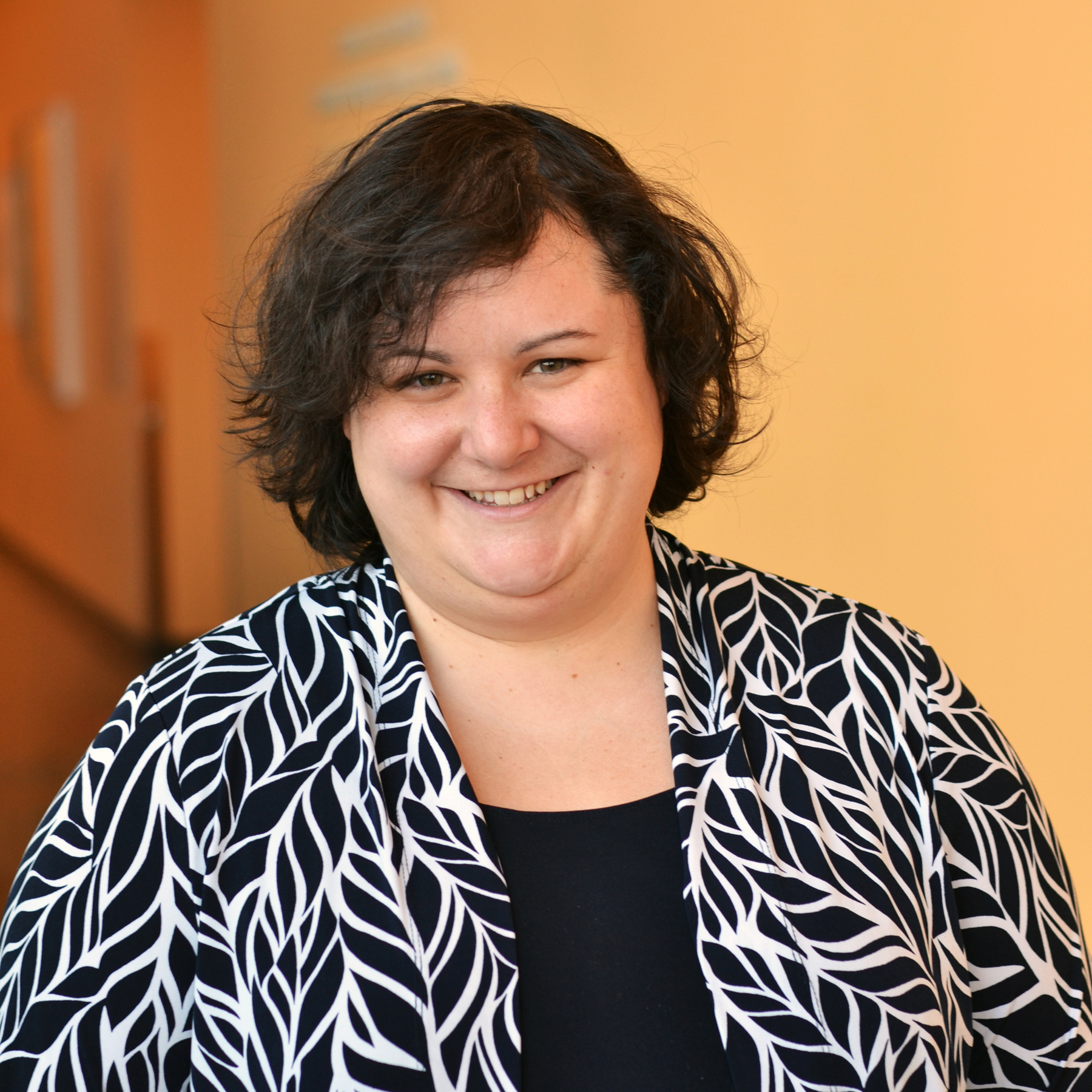 Lacey Friedly
Communications Coordinator
503-725-8545 | rlacey@pdx.edu
Lacey is the communications coordinator for TREC. She connects with researchers, writes articles, and documents (through pictures, videos, and model towns) the value of the transportation research being done at TREC and through the NITC program. Before TREC, Lacey was the acquisitions editor for Dark Discoveries magazine. She also managed the editing department at Ooligan Press, Portland State University's student-run publishing house. She graduated from PSU in 2013 with a master's in book publishing. In her spare time Lacey enjoys swimming, reading, and making stop-motion animation videos. she/her/hers
---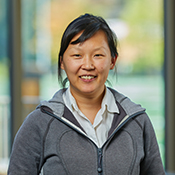 Tammy Lee, Ph.D.
Transportation Data Program Administrator
503-725-2884 | leetam@pdx.edu
Tammy is working on a variety of projects for TREC, including documentation, data synthesis, analysis, and visualization supporting ongoing work with PORTAL and Bike-Ped Portal. Tammy received a BS in Genetics & Plant Biology from UC Berkeley before earning a PhD in Environmental and Natural Resource Sciences from WSU. Prior to joining TREC she worked as a data scientist for a political digital media consulting firm. When not working she's either hiding in the forest or experimenting in the kitchen.
---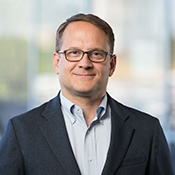 John MacArthur
Sustainable Transportation Program Manager
503-725-2866 | jhmacart@pdx.edu
Twitter | TREC Researcher Profile
Mr. John MacArthur is the Sustainable Transportation Program Manager at TREC at Portland State University and an instructor in civil and environmental engineering, teaching on new & emerging technologies in transportation. He is active in research related to sustainable and equitable transportation, particularly in the areas of emerging tech such as e-bikes, bike share, transit, and the relationship between transportation and public health. Mr. MacArthur is the Section Chair for Transportation Research Board's AME00 Transportation and Society and a member of Innovative Public Transportation Services and Technologies (AP020). He received his BS in Civil Engineering from Lehigh University and a MS in Environmental Health Sciences from the School of Public Health at the University of Michigan.
---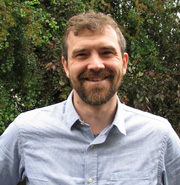 Nathan McNeil
Research Associate
Nathan McNeil is a Research Associate at Portland State University's Center for Urban Studies. He conducts research on impacts of active transportation and transit equity, on new bicycle infrastructure and programs on travel behavior and attitudes towards cycling, on shared-use mobility programs including carsharing and bike-share, and on the connection between land-use and transportation. He was Co-Principal Investigator on recent national studies of bike share equity (Breaking Barrier to Bike Share and National Scan of Bike Share Equity Programs) and of protected bike lane implementations (Lessons from the Green Lanes). Nathan received a master of urban and regional planning from Portland State University (PSU) and studied history at Columbia University as an undergraduate. Prior to PSU, Nathan worked for the Metropolitan Transportation Authority in New York City as a performance auditor where he evaluated capital programs and contractors.
---
Cait McCusker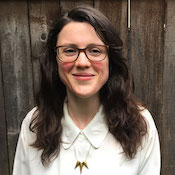 Communications Director 
Cait joined the TREC team in fall 2017 with an extensive background in event planning and strategic communications for green building policy and design. An avid biker and long-time volunteer with pedestrian advocacy group Oregon Walks, she is excited to tackle the dissemination of the center's progressive portfolio of transportation research on mobility. Storytelling is a critical piece to moving research from the theoretical realm to practical application, and Portland is the perfect transportation landscape for this. She served as the Chair of the 2019 Association of Pedestrian and Bicycle Professionals conference, and is currently the Board Chair of Professional Development for the Portland Chapter of WTS. Off-hours she spends her time with Tomato the Dog, tending to her 82 house plants, or biking around the city.
---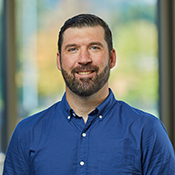 Brendan Williams
Research and Grants Program Administrator
Brendan is responsible for TREC's day-to-day research project management and metrics tracking from inception to close-out. Also, he administers the competitive, peer-reviewed, project selection process including the annual Request for Proposal, Pooled Fund, small starts, and dissertation fellowships. Prior to this, he provided financial management and project coordination for Oregon State University's Precollege Programs. Brendan enjoys playing soccer, going on long bike rides, traveling to other countries, or, most often, making pizza.
GRADUATE RESEARCH ASSISTANTS (2020-21)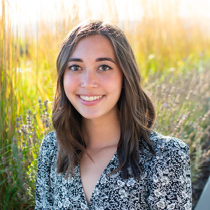 Jai Daniels

Advisor: John MacArthur
Jai Daniels is a first-year Master of Urban and Regional Planning (MURP) student at PSU, currently working with John MacArthur on a Transportation Recovery Plan for the Regional Disaster Preparedness Organization (RPDO). Read more about Jai in this March 2021 Student Spotlight interview. She is interested in urban livability, bicycle and pedestrian planning, transit planning, and the intersection between urban planning and the environment.
---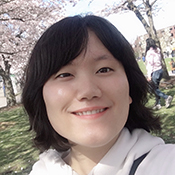 Kyuri Kim
Advisor: Jennifer Dill
Kyu Ri is a second-year Ph.D. student in urban planning at the Nohad A. Toulan School of Urban Studies and Planning. She is currently supporting Jennifer Dill and Nathan McNeil on the Research Roadmap for the AASHTO Council on Active Transportation. In the recent past, she supported Dr. Dill and Hau Hagedorn in transportation data analysis and visualization (including BikePed Portal and OHSU Census data) and other transportation research.
---
Advisor: John MacArthur and Marisa Zapata
Rebeca Petean is a second-year Sociology Ph.D. student. Currently, she has taken on the role of Graduate Research Assistant for PSU's Homelessness Research Action Collaborative (HRAC) joint venture with TREC on the project TCRP J-11/Task 40: Homelessness: A Guide for Public Transportation. She has also served as an Adjunct Instructor teaching Research Methods for Dominican University. She earned her Bachelor of Arts in Criminology and Criminal Justice, 2011, Masters of Science in Criminology and Criminal Justice, 2015, and Graduate Certification in Teaching Adult Learners from PSU, 2015. Her research interests include School-to-Prison Pipeline, Criminal Justice Decision-making, Police-Community Interactions, Developmental/Life Course Theory, Transportation Equity, and Justice.
---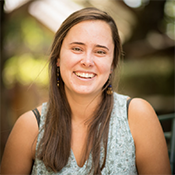 Nora Stoelting
Education Program Coordinator
Advisor: Hau Hagedorn
Nora integrates tactical urbanism projects into PSU classes via the
PSU Better Block PSU pathway program
, and also designs the curriculum for TREC's
transportation summer camp for Oregon high school students
. She is pursuing a dual master's in Leadership for Sustainability Education and Urban and Regional Planning, and is excited about the ways these two programs intersect in building a more dynamic, connected, and sustainable world. Though she loves exploring outdoor recreation in the great state of Oregon, she is originally from the concrete jungle of Brooklyn, NY. She believes strongly in the power of collaborative, holistic, experiential teaching and learning to transform ourselves and the world. Outside of school and work, Nora likes to search for new trail races to run, plan outdoor adventures, answer people's questions about recycling, and go for long walks while listening to podcasts.
Learn more about Nora in our Sept. 2020 Student Spotlight interview.