Our Team at Portland State University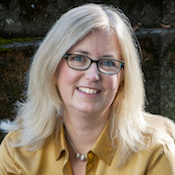 Jennifer Dill, Ph.D.
Director
Professor, Nohad A. Toulan School of Urban Studies and Planning
503-725-5173 | jdill@pdx.edu
https://jenniferdill.net/
Twitter | TREC Researcher Profile
Director of TREC and the National Institute for Transportation and Communities (NITC), Jennifer is also a professor of urban studies and planning. She is an internationally cited researcher on sustainable transportation. Among her research projects are Lessons from the Green Lanes: Evaluating Protected Bike Lanes in the U.S., Understanding Types of Cyclists Nationally, Pedestrian Observation and Data Collection Curriculum and more. See her researcher profile here.
---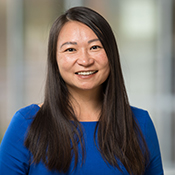 Hau Hagedorn
Associate Director
503-725-2833 | hagedorn@pdx.edu
Twitter | TREC Researcher Profile
Hau is the Associate Director of TREC at Portland State University and is responsible for the day-to-day management, operations and provides overall direction for the TREC's peer-reviewed research and technology transfer programs, and shaping workforce development efforts. She actively participates in national efforts on conducting and implementing research. She also oversees programming and delivery of professional development workshops through the Initiative for Bicycle and Pedestrian Innovation (IBPI). She is co-Chair of the TRB Conduct of Research Committee, and member of the Oregon Bicycle and Pedestrian Advisory Committee (OBPAC) and Region 1 Area Commission on Transportation (R1ACT). Hau has over 20 years of public and private sector experience in transportation. In her spare time, she runs to escape juggling the busy lives of three active kids.  
---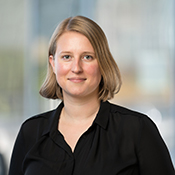 Anna Archer
Transaction Specialist
Anna is a Transaction Specialist who supports the Departmental Research Administrator by coordinating new hires, travel, contracts, and student support for grant funded activities at TREC. She is a Portland State graduate, with a bachelor's in Business Administration, focusing in HR Management. She recently moved back to Portland after teaching abroad in South Korea and China.
---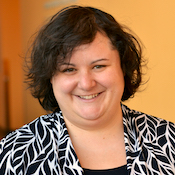 Lacey Friedly
Communications Coordinator
503-725-8545 | rlacey@pdx.edu
Lacey is the communications coordinator for TREC. She connects with researchers, writes articles and takes photos to help spread the word about the transportation research being done at TREC and through the NITC program. Before TREC, Lacey was the acquisitions editor for Dark Discoveries magazine. She also managed the editing department at Ooligan Press, Portland State University's student-run publishing house. She graduated from PSU in 2013 with a master's in book publishing. In her spare time Lacey enjoys swimming, reading, and making stop-motion animation videos. she/her/hers
---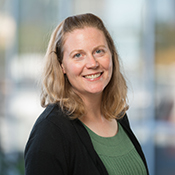 Cheyanne Kalainoff
Financial Research Administrator
503-725-2829 | c.kalainoff@pdx.edu
Cheyanne focuses on the financial administration of grants for the TREC department, including their NITC grant. She has extensive experience in budget development, financial monitoring, and award management. She serves as the liaison between TREC, our partner's administrative offices, and PSU's Sponsored Projects Administration (SPA). She has been at PSU since 2015. Prior to coming to PSU, she was a Financial Analyst/Program Administrator and Contract/Internal Auditor at Sandia National Laboratories. She has a Masters in Accounting from the University of New Mexico and a Bachelors of English from the University of Iowa. She and her husband have two children and two Siberian Huskies.
---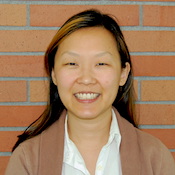 Tammy Lee
Transportation Data Program Administrator
503-725-2884 | leetam@pdx.edu
Tammy is working on a variety of projects for TREC, including documentation, data synthesis, analysis, and visualization supporting ongoing work with PORTAL and Bike-Ped Portal. Tammy received a BS in Genetics & Plant Biology from UC Berkeley before earning a PhD in Environmental and Natural Resource Sciences from WSU. Prior to joining TREC she worked as a data scientist for a political digital media consulting firm. When not working she's either hiding in the forest or experimenting in the kitchen.
---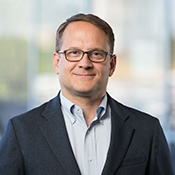 John MacArthur
Sustainable Transportation Program Manager
503-725-2866 | jhmacart@pdx.edu
Twitter | TREC Researcher Profile
Mr. MacArthur currently manages a complex Federal Transit Administration (FTA) grant to Develop and Test an Emergency Transportation Recovery Plan for the Portland, Oregon Region. This project requires close coordination and collaboration with a variety of public agency partners including city of Portland emergency management and transportation bureaus in addition to transit and other agencies critical to the region's emergency transportation recovery efforts. In addition, this project is creating national training program that will be tested in six cities in early 2018. MacArthur is the Principal Investigator for TREC's electric bicycle research initiatives. His research also includes low-/no-emission vehicle infrastructure in Portland metro, as well as a climate change impact assessment for surface transportation in the Pacific Northwest and Alaska. Before joining the TREC staff, John was the Context Sensitive and Sustainable Solutions Program Manager for the Oregon Department of Transportation's OTIA III State Bridge Delivery Program.
---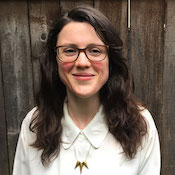 Cait McCusker
Communications Director

Cait joined the TREC team in fall 2017 with an extensive background in event planning and strategic communications for green building policy and design. An avid biker and long-time volunteer with pedestrian advocacy group Oregon Walks, she is excited to tackle the dissemination of the center's progressive portfolio of transportation research on mobility. Storytelling is a critical piece to moving research from the theoretical realm to practical application, and Portland is the perfect landscape for this. Off-hours she spends her time with Tomato the Dog, tending to her 82 house plants, or advocating for more equitable infrastructure in Portland.
---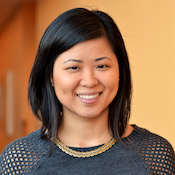 Lisa Patterson
Technology Transfer and Workforce Development Program Manager
Lisa enjoys working with researchers, students, faculty and practitioners to create a transportation community and network that connects our research with practice and fosters the development of current and future transportation professionals. She graduated from PSU with a masters in Civil Engineering and worked in the transportation and construction management industry for 7 years before returning to PSU to work at TREC. Her passion for professional development and student success also shows through her board involvement on WTS and ITE, transportation professional organizations and Minds Matter Portland, an after school program for accomplished high school students from low income families. In the evenings and weekends, you'll find her chasing after her three kids (two dogs and a toddler), playing volleyball, running, taking random art classes or trying new local restaurants.
---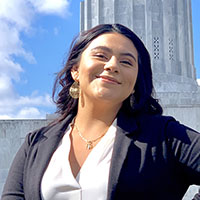 Maria Sorcia Sandoval
Student Office and Events Admininstrator
Maria is the Student Office and Events Admin. Responsible for supporting event logistics, assisting and coordinating events as well as daily office administration. She is an incoming transfer student from Portland Community College where she obtained her Associate of Science to Portland State University. She is on her path to obtain her Bachelor's Degree in Sociology and two minors in Social Innovation and Spanish. Her passion stems from working alongside community members to create more equitable environments, especially within the education system. She enjoys creating environments and resources to tackle barriers first generation students face. Outside of her work with her community, she loves hiking, going to coffee shops and exploring new places.
---
Brendan Williams
Research and Grants Program Administrator
Brendan is responsible for TREC's day-to-day research project management and metrics tracking from inception to close-out. Also, he administers the competitive, peer-reviewed, project selection process including the annual Request for Proposal, Pooled Fund, small starts, and dissertation fellowships. Prior to this, he provided financial management and project coordination for Oregon State University's Precollege Programs. Brendan enjoys playing soccer, going on long bike rides, traveling to other countries, or, most often, making pizza.
---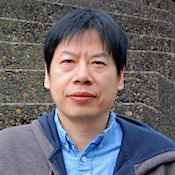 Hui Zhang
Web Developer
Hui moved to the Portland area in 2014, attracted by the green scenery and friendly environment. He has been working in the software engineering field for many years, and believes learning is a lifelong experience. He loves to learn new things and enjoys the process.