Our Staff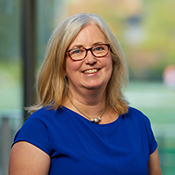 Jennifer Dill, PhD
Director
Professor, Nohad A. Toulan School of Urban Studies and Planning
503-725-5173 | jdill@pdx.edu
https://jenniferdill.net/
Twitter | TREC Researcher Profile
Dr. Jennifer Dill is a professor in the Nohad A. Toulan School of Urban Studies and Planning at Portland State University (PSU) and Director of the Transportation Research and Education Center (TREC) at PSU. TREC houses the National Institute for Transportation and Communities (NITC), which she also directs. NITC is a national university transportation center funded by the US Department of Transportation focusing on improving mobility for people and goods to build stronger communities. Dr. Dill also serves on the Board of Trustees for the TransitCenter, a New York-based foundation that works to improve public transit in cities across the U.S.
Professor Dill is an internationally known scholar researching the relationships between transportation, land use, health and the environment, focusing on active transportation. Before entering academia, Professor Dill worked as an environmental and transportation planner in California. That experience motivates her teaching and research, which aims to inform practice and policy. She has published extensively in peer-review journals and has served as principal investigator or co-PI on over $4.3M in research projects and over $28M in federal center funding. Her research has been covered by Wired, Governing, USA Today, the PBS NewsHour, Here and Now, Marketplace and the Atlantic. She has served on and chaired Transportation Research Board committees and is on the editorial boards of the Journal of Transportation and Health, Transportation Research Record and the Journal of Transportation and Land Use.
Dr. Dill has a Ph.D. in City and Regional Planning from UC Berkeley, an MA in Urban Planning from UCLA, and a BS in Environmental Policy Analysis and Planning from UC Davis. She is also an aluma of the Eno Future Leaders program.
---

Associate Director
503-725-2833 | hagedorn@pdx.edu
Twitter | TREC Researcher Profile
Hau is the Associate Director of TREC at Portland State University and is responsible for the day-to-day management, operations and provides overall direction for the TREC's peer-reviewed research and technology transfer programs, and shaping workforce development efforts. She actively participates in national efforts on conducting and implementing research. She also oversees programming and delivery of professional development workshops through the Initiative for Bicycle and Pedestrian Innovation (IBPI). She is co-Chair of the TRB Conduct of Research Committee, Chair of the Oregon Bicycle and Pedestrian Advisory Committee (OBPAC), and member of the Region 1 Area Commission on Transportation (R1ACT). Hau has over 20 years of public and private sector experience in transportation. In her spare time, she runs to escape juggling the busy lives of three active kids.  
---
Events & Office Coordinator
Rebecca is the Events & Office Coordinator for TREC, providing administrative support and managing logistics for TREC's events. She has a background in creative writing, and holds an M.F.A. from North Carolina State University. When she's not working, she likes to spend time reading and writing poetry, riding her bicycle, and snuggling with her cat. 
---

Senior Research Associate
elazzabi@pdx.edu
Basem is the head of programming and development for the PORTAL and BikePed Portal projects at TREC. He is responsible for maintaining and developing the database and the infrastructure of both projects. He also does various data analysis and visualization tasks. Basem received a PhD in Computer Science from Portland State University with a focus in database and data analysis. He also received his BS in Computer Science also from Portland State University. He has almost 20 years of experience in system analysis and development. His main interests are database systems, data analysis, distributed systems, and big data. His main research topics focus on how to facilitate data analysis for typical and non-technical data analysts. One of the main research topics that he works on is how to build the next generation data-analysis ecosystem in which institutions (government and private) can easily store their massive data and have easy access to data analysis tools to support and improve data-driven decision making.
---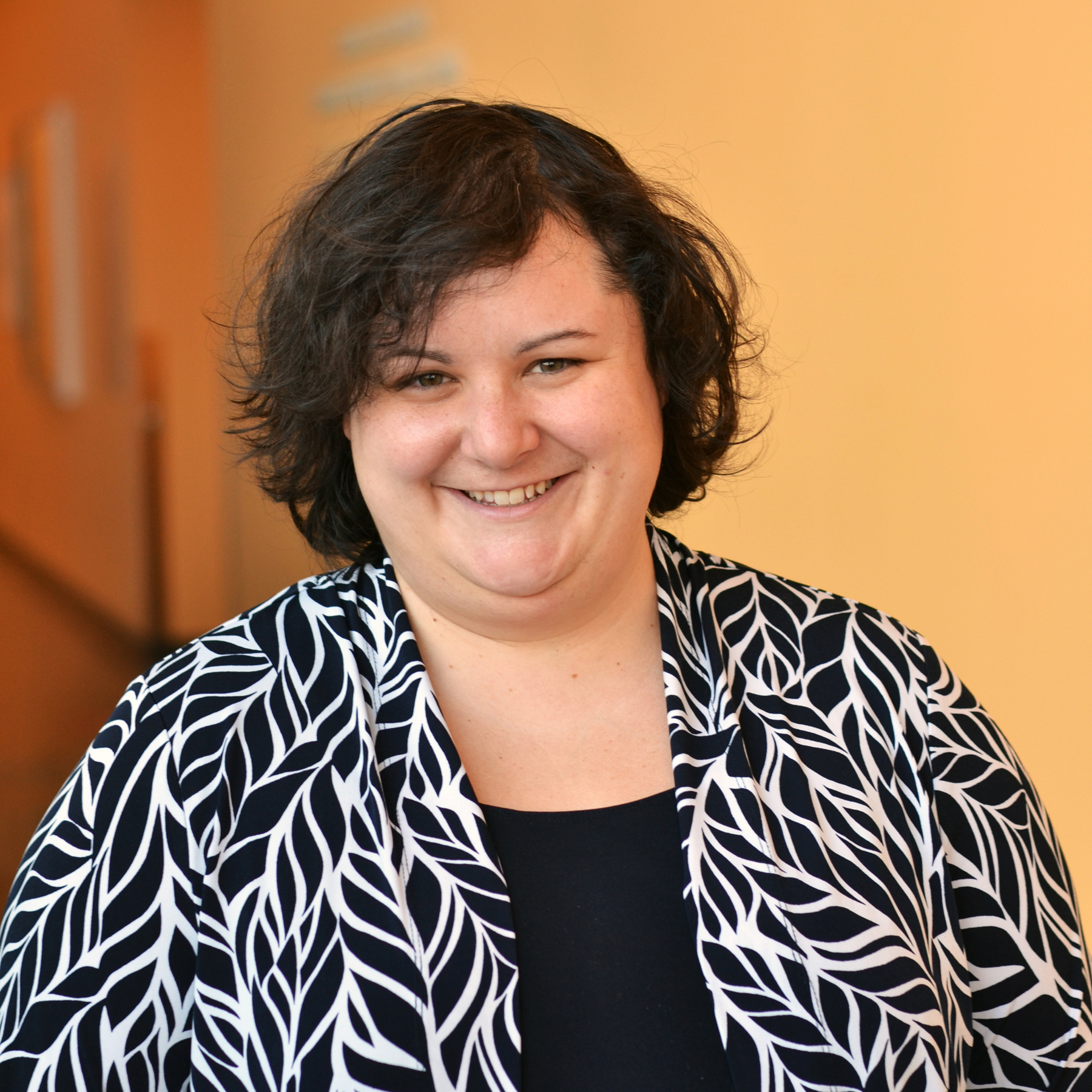 Lacey Friedly
Communications Coordinator
503-725-8545 | rlacey@pdx.edu
Lacey is the communications coordinator for TREC. She connects with researchers, writes articles, and documents (through pictures, videos, and model towns) the value of the transportation research being done at TREC and through the NITC program. Before TREC, Lacey was the acquisitions editor for Dark Discoveries magazine. She also managed the editing department at Ooligan Press, Portland State University's student-run publishing house. She graduated from PSU in 2013 with a master's in book publishing. In her spare time Lacey enjoys swimming, reading, and making stop-motion animation videos. she/her/hers
---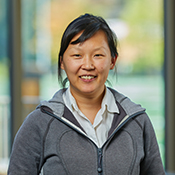 Tammy Lee, PhD
Transportation Data Program Administrator
503-725-2884 | leetam@pdx.edu
Tammy is working on a variety of projects for TREC, including documentation, data synthesis, analysis, and visualization supporting ongoing work with PORTAL and Bike-Ped Portal. Tammy received a BS in Genetics & Plant Biology from UC Berkeley before earning a PhD in Environmental and Natural Resource Sciences from WSU. Prior to joining TREC she worked as a data scientist for a political digital media consulting firm. When not working she's either hiding in the forest or experimenting in the kitchen.
---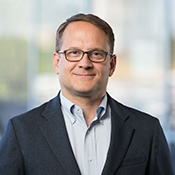 John MacArthur
Sustainable Transportation Program Manager
503-725-2866 | jhmacart@pdx.edu
Twitter | TREC Researcher Profile
Mr. John MacArthur is the Sustainable Transportation Program Manager at TREC at Portland State University and an instructor in civil and environmental engineering, teaching on new & emerging technologies in transportation. He is active in research related to sustainable and equitable transportation, particularly in the areas of emerging tech such as e-bikes, bike share, transit, and the relationship between transportation and public health. Mr. MacArthur is the Section Chair for Transportation Research Board's AME00 Transportation and Society and a member of Innovative Public Transportation Services and Technologies (AP020). He received his BS in Civil Engineering from Lehigh University and a MS in Environmental Health Sciences from the School of Public Health at the University of Michigan.
---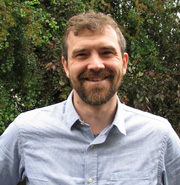 Nathan McNeil
Research Associate
Nathan McNeil is a Research Associate at Portland State University's Center for Urban Studies. He conducts research on impacts of active transportation and transit equity, on new bicycle infrastructure and programs on travel behavior and attitudes towards cycling, on shared-use mobility programs including carsharing and bike-share, and on the connection between land-use and transportation. He was Co-Principal Investigator on recent national studies of bike share equity (Breaking Barrier to Bike Share and National Scan of Bike Share Equity Programs) and of protected bike lane implementations (Lessons from the Green Lanes). Nathan received a master of urban and regional planning from Portland State University (PSU) and studied history at Columbia University as an undergraduate. Prior to PSU, Nathan worked for the Metropolitan Transportation Authority in New York City as a performance auditor where he evaluated capital programs and contractors.