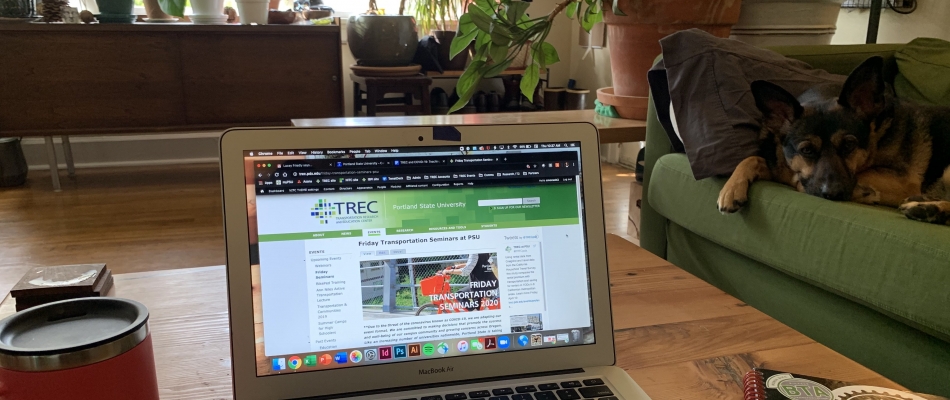 posted on
Wednesday, April 1, 2020, 3:15pm PDT
Transportation professionals and educators are navigating new territory as they move their work online. People all over the world are sharing resources, inspiration and expertise in our new remote learning environment. With that in mind, we've put together this resource page (updates ongoing) to support transportation faculty in adapting their courses, and to inform our community on navigating the impacts of COVID-19 on transportation.
****
TEACHING TRANSPORTATION ONLINE: UNIVERSITY RESOURCES
Seminars and Webinars for Online Learning
We've put together a list of some of our most useful recorded transportation seminars for online learning (Google doc) on a variety of topics related to engineering, planning, and active transportation. PSU's Office of Academic Innovation offers this resource on teaching remotely during COVID-19.
Navigating the Sudden Shift to Remote Teaching
Faculty are getting creative with teaching planning and engineering concepts while infrastructure and normal mobility behavior is in flux. Do you have an anecdote...
Read More