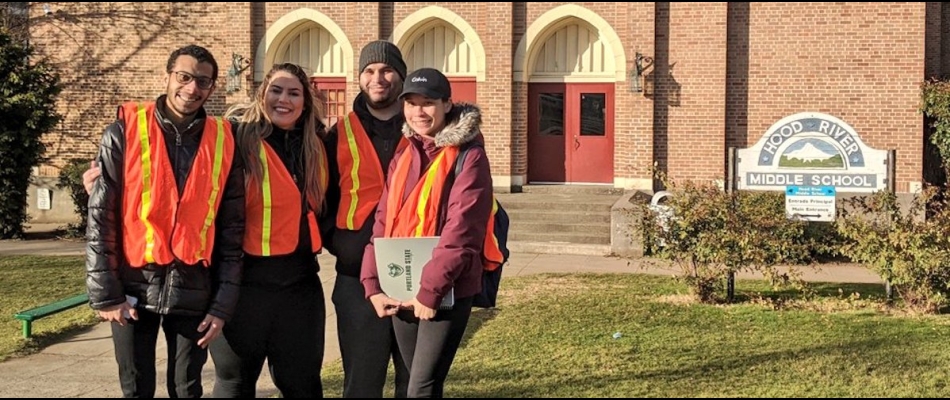 posted on
Thursday, May 19, 2022
Better Block PSU is a partnership program between the volunteer-led group Better Block PDX and Portland State University - encouraging everyone to imagine what spaces could be when they are designed for people. Once a year, community members submit their project ideas to the Transportation Research and Education Center (TREC) at PSU. Selected projects are then integrated into a pathway of PSU planning and engineering classes, through which students gain hands-on experiential learning by developing plans, designs, and engineering solutions. 
Students in PSU's Pedestrian and Bicycle Planning course, taught by Drusilla van Hengel, are currently working on the newest slate of projects. The course seeks to provide each project partner with an evaluation of each site's level of pedestrian and bicycle activity and existing conditions, a community engagement plan, and performance metric recommendations for uses during the demonstration to measure the project's success. Those five community-led projects include:
Argay Terrace Transformation:

This project seeks to transform the intersection of NE 131st and...
Read More