Event Date:
Friday, March 15, 2019,

11:30am

to

1:00pm

PDT
Location:
Karl Miller Center at PSU, 615 SW Harrison St., Room 465
Speaker(s):
Michelle Marx and Francesca Patricolo, Portland Bureau of Transportation
Friday Transportation Seminars at Portland State University have been a tradition since 2000. With the start of 2019, we're changing it up a bit! We'll still offer the "classic" Friday Seminar series as a for-credit PSU course each fall, while in the Winter and Spring terms we're offering biweekly presentations and opportunities to gather, enjoy refreshments and make connections. Friday Transportation Seminars will start at 11:30 am and go to 12:30 pm, with additional discussion over coffee and donuts (protect the planet—bring a mug!) from 12:30 to 1:00 pm.
Every other month, as part of this new format, we're teaming up with the Portland Bureau of Transportation (PBOT) to bring you special "PBOT Editions" of Friday Transportation Seminars—featuring guest speakers from PBOT—merging the Friday Transportation Seminar series and the long-standing PBOT Lunch & Learn series.
EVENT OVERVIEW
Pedestrian safety and access is an equity issue. In Portland, inadequate pedestrian infrastructure and traffic safety concerns disproportionately impact low-income communities and people of color. The City is attempting to rectify these inequities through PedPDX, Portland's new citywide pedestrian plan (anticipated for adoption in Spring 2019). PedPDX prioritizes sidewalk and crossing improvements and other investments, policies, strategies and tools to make walking safer and more comfortable across the city. 
Come learn about the strategies PedPDX is using to address transportation equity in Portland, including establishing a data-based prioritization for citywide pedestrian investments, identifying roadway and behavioral characteristics most closely correlated with pedestrian crashes in order to prioritize needs before crashes happen, using pro-active outreach to engage disproportionately impacted residents, and applying innovative pedestrian design and policies to address pedestrian infrastructure needs. 
KEY LEARNING TAKEAWAYS
Learn data-based approaches to addressing equity in transportation
Learn personal-narrative approaches to elevate public understanding of needs
Discover new approaches to equity in community engagement for impacting process and outcomes
Learn about proposed pedestrian design and policies 
SPEAKERS
Michelle Marx, Pedestrian Coordinator, Portland Bureau of Transportation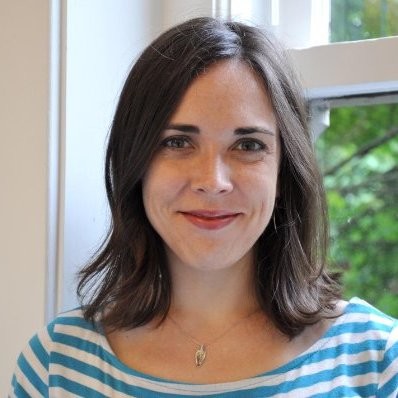 Michelle Marx is the City of Portland's Pedestrian Coordinator with the Portland Bureau of Transportation (PBOT). She is the PBOT lead on pedestrian policy and design and manages the City's Pedestrian Network Completion Program. She is currently leading the development of PedPDX (to be adopted Spring 2019), Portland's Citywide Pedestrian Plan. Prior to joining the City of Portland, Michelle managed the Complete Streets program at the Seattle Department of Transportation and led the update to the Seattle Pedestrian Master Plan. Michelle received her Master's in Community and Regional Planning from the University of Texas at Austin.
Francesca Patricolo, Transportation Planner, Portland Bureau of Transportation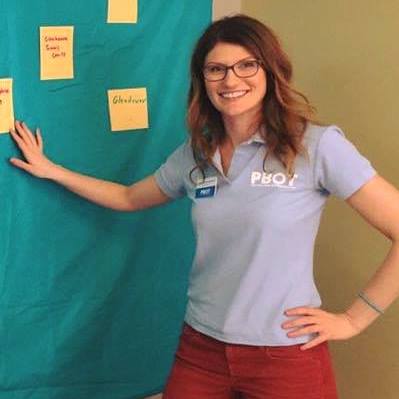 Francesca Patricolo is a Planner in the Policy Innovation and Regional Collaboration section of the City of Portland Bureau of Transportation. She specializes in addressing complex and contentious planning and public policy issues, as well as designing and advising on community engagement plans and processes for the bureau. She served as Deputy Project Manager for PedPDX: Portland's Citywide Pedestrian Plan and is President of the Cascade Chapter of the International Association for Public Participation (IAP2). Francesca is a Master of Community and Regional Planning and a Master of Conflict and Dispute Resolution, both received from the University of Oregon.
PROFESSIONAL DEVELOPMENT
This 60-minute seminar is eligible for 1 hour of professional development credit for AICP (see our provider summary). We provide an electronic attendance certificate for other types of certification maintenance.
LEARN MORE
Sign up for our newsletter to receive monthly updates.
ADD TO CALENDAR
The City of Portland Bureau of Transportation is a community partner in shaping a livable city. They plan, build, manage and maintain an effective and safe transportation system that provides people and businesses access and mobility. PBOT keeps Portland moving.
 The Transportation Research and Education Center (TREC) at Portland State University is home to the National Institute for Transportation and Communities (NITC), the Initiative for Bicycle and Pedestrian Innovation (IBPI), and other transportation programs. TREC produces research and tools for transportation decision makers, develops K-12 curriculum to expand the diversity and capacity of the workforce, and engages students and young professionals through education.