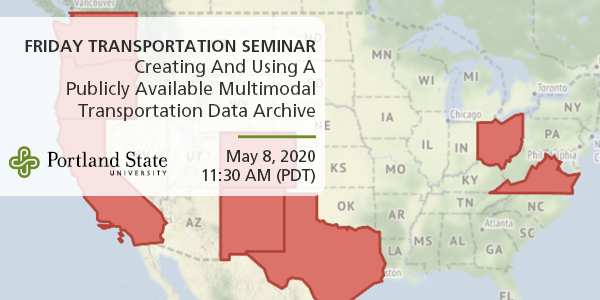 DATE:
Friday, May 8, 2020,

11:30am

to

12:30pm

PDT
SPEAKERS:
Tammy Lee and Kristin Tufte, Portland State University
We are committed to making decisions that promote the success and well-being of our campus community. Like an increasing number of universities nationwide, Portland State is taking steps to respond to the global pandemic. Until further notice, all live events hosted by TREC will be online only.
Friday Transportation Seminars at Portland State University have been a tradition since 2000. You can join us online at 11:30 AM.
PRESENTATION ARCHIVE
THE TOPIC
Portland State University's Portals - also known as PORTAL and BikePed Portal - together form a publicly available multimodal transportation archive. The presenters will share their experiences creating and managing the Portals. They will present an overview of the freeway, travel time, and vehicle length information available on PORTAL and will demonstrate how you can get valuable information on these data sources from PORTAL. Finally, the team will include a sneak peek at the new BikePed Portal web site and an analysis of the impact of coronavirus on Portland area traffic done with PORTAL data.
KEY LEARNING OUTCOMES
Learn what data is readily available in PORTAL.
Learn how to use the basic visualization tools provided on the PORTAL website.
Learn what will be available in the new BikePed Portal website.
See an example of analysis using PORTAL data.
SPEAKERS
Tammy Lee, Transportation Data Program Administrator, TREC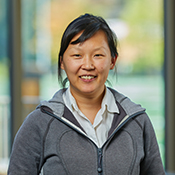 Tammy is working on a variety of projects for TREC, including documentation, data synthesis, analysis, and visualization supporting ongoing work with PORTAL and Bike-Ped Portal. Prior to joining TREC, she worked as a data scientist for a political digital media consulting firm.
Kristin Tufte, Research Assistant Professor, Portland State University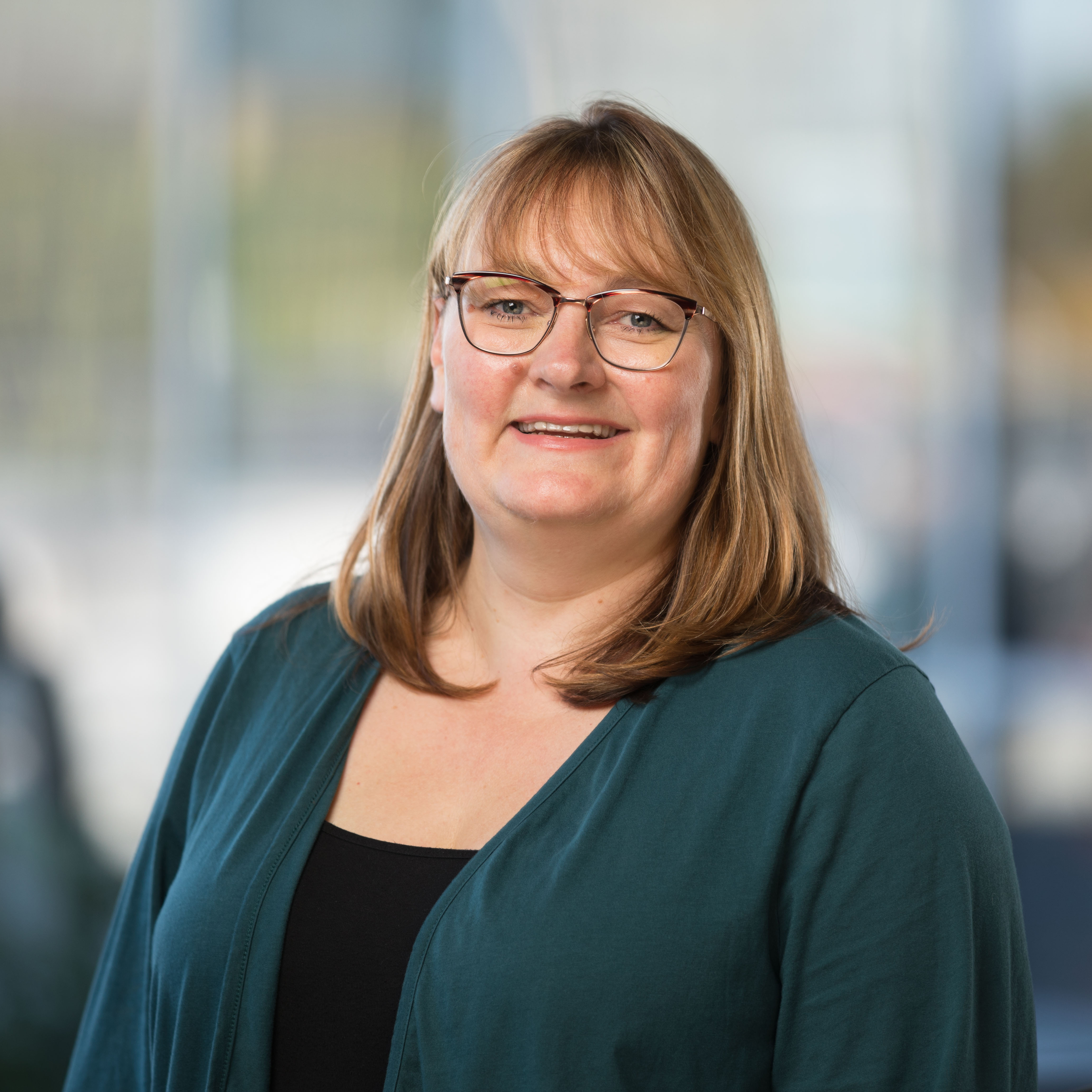 Kristin Tufte has 25+ years experience in data management research and implementation. She was a team member on the design and implementation of three novel research data management systems, including one sold to NCR Corporation. For the past 15 years, she has collaborated with Portland-area public sector agencies on PORTAL, the Portland, OR/Vancouver, WA regional transportation data archive and more recently on Smart Cities efforts. In addition, Kristin teaches courses in database systems and implementation, cloud data management and data science.
THE PORTALS
PORTAL provides a centralized, electronic database that facilitates the collection, archiving, and sharing of data and information for public agencies within the region. The data stored in PORTAL includes 20-second granularity loop detector data from freeways in the Portland-Vancouver metropolitan region, arterial signal data, travel time data, weather data, incident data, VAS/VMS message data, truck volumes, transit data, and arterial signal data. Many of these data feeds are received by PORTAL in real time or on a daily basis and for most, the retrieval and archiving process is fully automated.
BikePed Portal: Jurisdictions around the country are collecting non-motorized traffic count data, but the lack of a centralized database inhibits data sharing and greatly reduces the utility of this important and growing dataset. In response, we created a national online non-motorized traffic count archive. This archive allows users to upload, view and download data.  Access to a centralized non-motorized traffic data archive opens the door to innovation in research, design, and planning.
PROFESSIONAL DEVELOPMENT
This 60-minute seminar is eligible for 1 hour of professional development credit for AICP (see our provider summary). We provide an electronic attendance certificate for other types of certification maintenance.
LEARN MORE
Sign up for our newsletter to receive monthly updates.
The Transportation Research and Education Center (TREC) at Portland State University is home to the National Institute for Transportation and Communities (NITC), the Initiative for Bicycle and Pedestrian Innovation (IBPI), and other transportation programs. TREC produces research and tools for transportation decision makers, develops K-12 curriculum to expand the diversity and capacity of the workforce, and engages students and professionals through education.