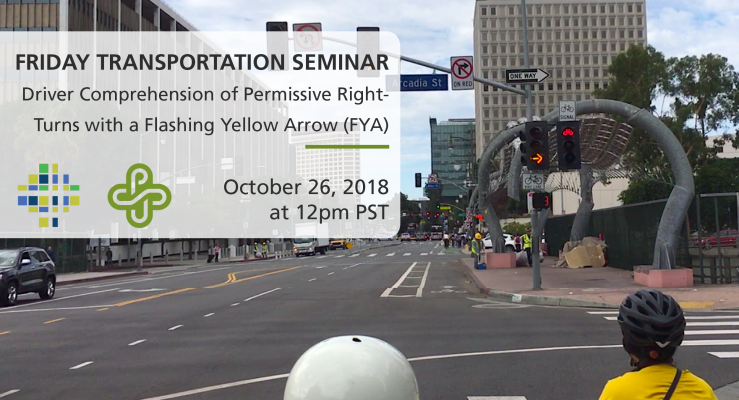 DATE:
Friday, October 26, 2018,

12:00pm

to

1:00pm

PDT
SPEAKERS:
Chris Monsere Portland State University; David Hurwitz, Oregon State University
LOCATION:
Karl Miller Center at PSU, 615 SW Harrison St., Room 465
Friday Transportation Seminars at Portland State University have been a tradition since 2000. With over 450 seminars presented and recorded (access the archive of seminars here), we host both visiting and local scholars to share the latest in research, technology, and implementation in transportation.
PRESENTATION ARCHIVE
Miss the seminar or want a look back?
EVENT OVERVIEW
This research explored driver comprehension and behaviors with respect to right-turn signal displays with a focus on the Flashing Yellow Arrow (FYA) in a driving simulator and a comprehension survey. Flashing yellow arrows are used in place of other turn signals, such as solid green or flashing yellow or red circles, to indicate that drivers may turn after yielding to oncoming traffic. These turns are considered "permissive." Turns where no conflicting traffic is present, such as those indicated with a green arrow, are "protected" turns. The flashing yellow arrow's inclusion in the 2009 Manual on Uniform Traffic Control Devices sped up the signal's adoption to indicate a permissive turn.
Results from a counter-balanced, factorial design were chosen to explore three independent variables separately: signal indication type and active display, length of the right-turn bay, and presence of pedestrians. Driver decision making and visual attention were collected and analyzed.
KEY LEARNING OUTCOMES
An overview of research exploring driver comprehension to various traffic signal displays for permissive right turns
Guidance for using FYA's at different intersection types
An understanding of drivers' visual attention at intersections
SPEAKERS
Chris Monsere, Portland State University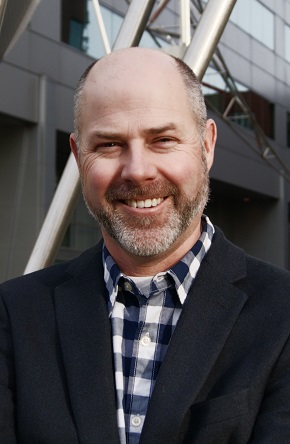 Dr. Christopher M. Monsere is Professor and Chair of Civil and Environmental Engineering in the Maseeh College of Engineering & Computer Science at Portland State University. Dr. Monsere's primary research interests are in design and operation of multimodal transportation facilities including user behavior, comprehension, preferences, and the overall safety effectiveness of transportation improvements. Dr Monsere is a member of ANF20, the Bicycle Transportation Committee, the past co-chair of the Transportation Research Board's Safety Data, Analysis, and Evaluation committee (ANB20) and a past member of the TRB Task Force to develop the Highway Safety Manual (ANB25T). Monsere received his BCE from the University of Detroit Mercy; his MSCE and Ph.D.with an emphasis in transportation from Iowa State University. Dr. Monsere is licensed professional engineer in the state of Oregon.
David Hurwitz, Oregon State University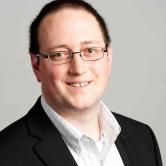 Dr. David Hurwitz conducts research in the areas of transportation human factors, transportation safety, traffic control devices, and engineering education. In particular, Dr. Hurwitz is interested in the consideration of user behavior in the design, evaluation, and innovation of surface transportation systems. Additionally, his program contributes to advancing the state of the practice in transportation engineering education through the development of research based curricula, assessment tools, and learning theories. Dr. Hurwitz leverages the OSU Driving and Bicycling Simulator Laboratory and a significant array of traffic data collection tools to provide a more detailed understanding of how and why transportation systems perform the way they do.
PROFESSIONAL DEVELOPMENT
This 60-minute seminar is eligible for 1 hour of professional development credit for AICP (see our provider summary). We provide an electronic attendance certificate for other types of certification maintenance.
LEARN MORE
Sign up for our newsletter to receive monthly updates.