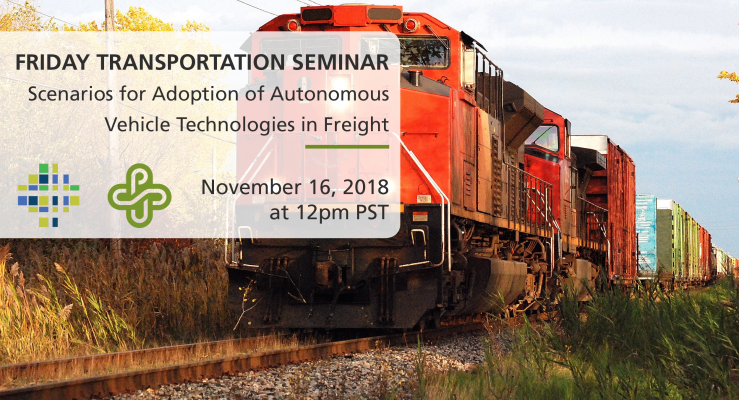 Event Date:
Friday, November 16, 2018,

12:00pm

to

1:00pm

PST
Location:
Karl Miller Center at PSU, 615 SW Harrison St., Room 465
Speaker(s):
Sabya Mishra, University of Memphis
EVENT OVERVIEW
Innovation adoption research has largely ignored organizational adoption, and little work has been done to understand or predict the adoption of innovations by freight organizations. Among the existing innovation adoption theoretical and methodological approaches this seminar will explore which are most appropriate methods for freight organizational adoption. The seminar will present a disaggregate market penetration model for freight transportation organizations adopting connected autonomous vehicle (CAV) technology and demonstrate an an application using a case study area in Memphis, TN. The seminar will highlight ongoing and future organizational adoption research for CAVs, and other innovations.
KEY LEARNING OUTCOMES
What are some of the evolving technologies affecting freight transportation?
Overview of adoption models for organizations
Analysis of organizational adoption considering one example innovation
SPEAKERS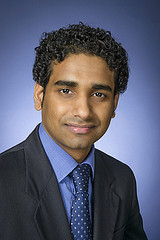 Sabya Mishra, University of Memphis
Sabya Mishra is an assistant professor in the department of civil engineering at the University of Memphis. Before joining the University of Memphis, he worked as a research assistant professor at the National Center for Smart Growth Research and Education, University of Maryland College Park. He is involved with a number of national and state transportation projects from Federal Highway Administration, U.S. Department of Transportation, Maryland State Highway Administration, Maryland Department of Transportation, and Michigan Department of Transportation. His areas of expertise include Travel Demand Modeling, Transportation Planning, and Policy, Econometric Modeling, Transportation Economics, and Finance. He is a member of Transportation Economics Committee (ABE20) and Freight Transportation Economics and Regulation Committee (AT010) of the Transportation Research Board.
PROFESSIONAL DEVELOPMENT
This 60-minute seminar is eligible for 1 hour of professional development credit for AICP (see our provider summary). We provide an electronic attendance certificate for other types of certification maintenance.
LEARN MORE
Sign up for our newsletter to receive monthly updates.
ADD TO CALENDAR
Sabya Mishra is a visiting scholar, brought to Portland State University with support from the National Institute for Transportation and Communities (NITC). The NITC program is a Portland State-led partnership with the University of Oregon, Oregon Institute of Technology, University of Utah and new partners University of Arizona and University of Texas at Arlington. We pursue our theme — improving mobility of people and goods to build strong communities — through research, education and technology transfer.