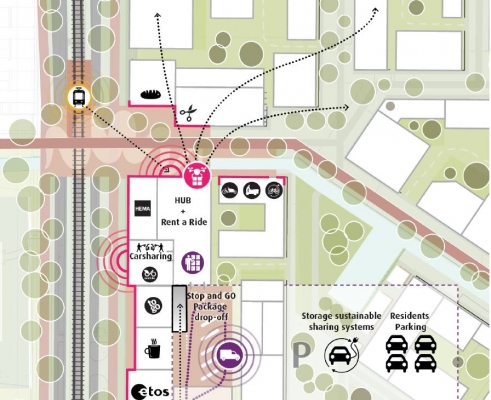 DATE:
Tuesday, July 31, 2018,

3:30pm

to

4:30pm

PDT
SPEAKERS:
Lucas van der Linde, Gouddapel Cofeng
LOCATION:
PSU College of Urban and Public Affairs Room 212
PRESENTATION SLIDES
Miss the presentation or want a look back at the slides? You can view the slides here.
OVERVIEW
TREC is co-hosting this event with the Portland chapter of Young Professionals in Transportation (YPT Portland). Listen to how the fastest growing city in the Netherlands is planning to absorb its growth by urbanization within the existing urban area. Between 2018 and 2030, the city of Utrecht is expecting its population to increase by 17% to 400,000. Visiting scholar Lucas van der Linde, Urban Mobility Traffic and Transport Policies Consultant at Goudappel Coffeng, will be sharing key strategies of the city's growth plan, including mobility as a service (MaaS) and their focus on multimodal accessibility through mobility hubs in the inner city. 
3:30 - 4:30 PM: Summer Seminar is in Parsons Gallery Room 212 at the PSU College of Urban and Public Affairs. This seminar is an in-person only event; there will not be an online component.
SPEAKER
Lucas van der Linde, Gouddapel Cofeng
Lucas van der Linde is a Consultant in Urban Mobility, working for Goudappel Coffeng, the leading consultancy firm in urban mobility policies from Amsterdam, the Netherlands. He obtained his Masters degree in Urban and Regional Planning from the University of Utrecht in 2014, Cum Laude, and has worked in the field for four years. As a generalist, he works on a wide range of projects for governmental agencies and developers within the field of mobility in the Netherlands and Sweden. This includes designing complete streets, bicycle planning and traffic modeling. In the past years he has specialized in 'multimodal mobility hubs', i.e. the concept for new major urban developments within current city boundaries in which high quality bicycle and public transport infrastructure in combination with low parking norms ensures that future inhabitants of those new neighborhoods have a sustainable mobility pattern.