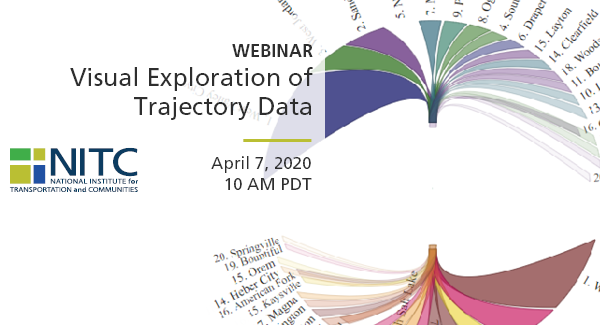 DATE:
Tuesday, April 7, 2020, 10:00am PDT
SPEAKERS:
Nikola Markovic, University of Utah; Mark Franz, University of Maryland
OVERVIEW
This webinar will demonstrate the tremendous value of GPS trajectory data in understanding statewide travel patterns and measuring performance. First, Dr. Markovic (U of Utah) will conduct visual exploration of GPS trajectories that capture about 3% of all the trips in Utah. He will briefly discuss the problem of scaling GPS trajectories to the population, and then focus on the use of scaled trajectories in computing origin-destination matrices, vehicle-hours delays, vehicle-miles traveled, and trip-based performance measures. Second, Dr. Franz (CATT Lab) will demonstrate a suite of visual analytics that enables transportation agencies to easily explore terrabytes of GPS trajectory data. He will demonstrate different tools and share the experience of 5 state DOTs that are currently using CATT Lab's trajectory data suite.
KEY LEARNING OUTCOMES
Trajectory data represents the most complete vehicle-probe data and provides unprecedented opportunity for transportation system analysis.
Transportation agencies can easily leverage visual analytics to obtain insights in statewide traffic patterns and performance measures.
THE RESEARCH
This webinar is based on a study funded by the National Institute for Transportation and Communities (NITC) and conducted at the University of Utah. Read more about the NITC research: Visual Exploration of Utah Trajectory Data and their Applications in Transportation.
SPEAKERS
Nikola Markovic, University of Utah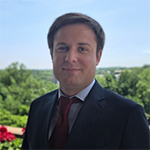 Nikola Markovic is an assistant professor of transportation engineering at the University of Utah. His research focuses on visual analytics and operations research. Before joining the University of Utah, he worked at the Center for Advanced Transportation Technology (CATT).
Mark Franz, University of Maryland CATT Lab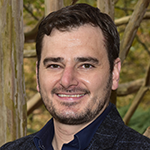 Mark is the Lead Transportation Analyst at the Center for Advanced Transportation Technology Laboratory (CATT Lab) at UMD where he is developing and improving online transportation performance measures, analysis tools and visualizations for public and private sector clients. Mark has 10+ years of experience in traffic safety and operations, big data, performance measurement, and data visualization.
PROFESSIONAL DEVELOPMENT
This 60-minute webinar is eligible for 1 hour of professional development credit for AICP (see our provider summary). We provide an electronic attendance certificate for other types of certification maintenance.
LEARN MORE
Sign up for our newsletter to get updates on our events.
This webinar is hosted by the Transportation Research and Education Center (TREC) at Portland State University. The research was funded by the National Institute for Transportation and Communities (NITC), a program of TREC and one of five U.S. Department of Transportation national university transportation centers. The NITC program is a Portland State-led partnership with the University of Oregon, Oregon Institute of Technology, University of Utah and new partners University of Arizona and University of Texas at Arlington. We pursue our theme — improving mobility of people and goods to build strong communities — through research, education and technology transfer.