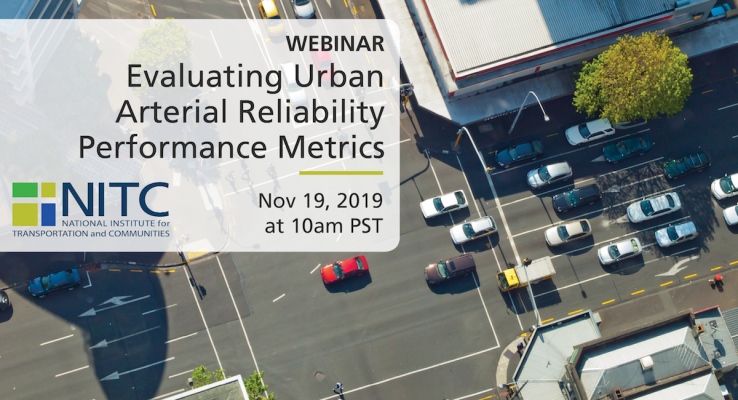 DATE:
Tuesday, November 19, 2019,

10:00am

to

11:00am

PST
SPEAKERS:
Jason Anderson, Portland State University
PRESENTATION ARCHIVE
Miss the webinar or want a look back?
OVERVIEW
With worsening congestion, travel time reliability is increasingly becoming as critical as average travel times in affecting travel choices. Researchers from Portland State University (PSU) partnered with Washington County, Oregon to offer data-driven strategies in prioritizing funding for travel time reliability improvements on their urban arterials. The vast majority of existing research on travel time reliability has focused exclusively on freeways. Avinash Unnikrishnan, Sirisha Kothuri and Jason C. Anderson leveraged Bluetooth sensors provided and deployed by Bluemac Analytics to identify problem areas in the county. Set up at intersections throughout Washington County, the sensors are able to calculate travel time from one intersection to another by matching Bluetooth signals from devices in people's cars. The researchers evaluated the Bluetooth travel time data to understand the temporal variation in travel time reliability metrics on these urban arterials, including factors related to time of day, weather, and holidays. They also provided the County with an automated process to clean up their data and remove outliers.
The researchers determined that Tualatin-Sherwood Road has the lowest travel time reliability of the three corridors. Now that Tualatin-Sherwood Road has been identified as having the most unreliable travel times out of the three arterials studied, the County is in a position to focus its efforts in that area. This work sets the groundwork for future work of identifying corridors with high unreliability, thus enabling transportation system engineers to prioritize funding in projects. This webinar will provide an overview of the project, its findings and methodology, and key takeaways for transportation engineers and policymakers.
KEY LEARNING OUTCOMES
Importance of data quality through outlier detection.
Travel time reliability can be contingent on direction, day of the week, time, and various exposure-based characteristics (i.e., transit stops, number of entrances and exits, being close to major highways, etc.).
The temporal effects of expected average travel time and travel time variability are also contingent on temporal-related factors, such as morning peak hours, evening peak hours, off-peak hours, and weekend peak hours.
The proposed methods can identify corridors with low reliability and high increases in expected travel time and travel time variability.
THE RESEARCH
This webinar is based on a study funded by the National Institute for Transportation and Communities (NITC) and conducted at Portland State University. Read more about the NITC research: Exiting the Freeway: Travel Time Reliability on Urban Arterials.
SPEAKERS
Jason Anderson, Portland State University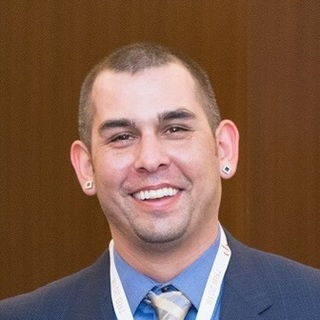 Jason Anderson is a research associate at Portland State University. Dr. Anderson's current area of research include: transportation safety modeling, spatial econometrics and statistics, and big data analysis focusing on various concepts (e.g., traffic flow, travel time, freight commodity analyses, methodological approaches, etc.). Dr. Anderson's methodological expertise offers unique opportunities to conduct research in various fields, including water resources and waste management, construction management, structural engineering, and social/behavior sciences. He is especially interested in emerging technologies and data fusion techniques as it pertains to smart vehicles, infrastructure, cities, and their impacts on safety. Dr. Anderson also loves his Sacramento Kings and NASCAR.
PROFESSIONAL DEVELOMENT
This 60-minute webinar is eligible for 1 hour of professional development credit for AICP (see our provider summary). We provide an electronic attendance certificate for other types of certification maintenance.
LEARN MORE
Sign up for our newsletter to get updates on our events.
This webinar is hosted by the Transportation Research and Education Center (TREC) at Portland State University. The research was funded by the National Institute for Transportation and Communities (NITC), a program of TREC and one of five U.S. Department of Transportation national university transportation centers. The NITC program is a Portland State-led partnership with the University of Oregon, Oregon Institute of Technology, University of Utah and new partners University of Arizona and University of Texas at Arlington. We pursue our theme — improving mobility of people and goods to build strong communities — through research, education and technology transfer.