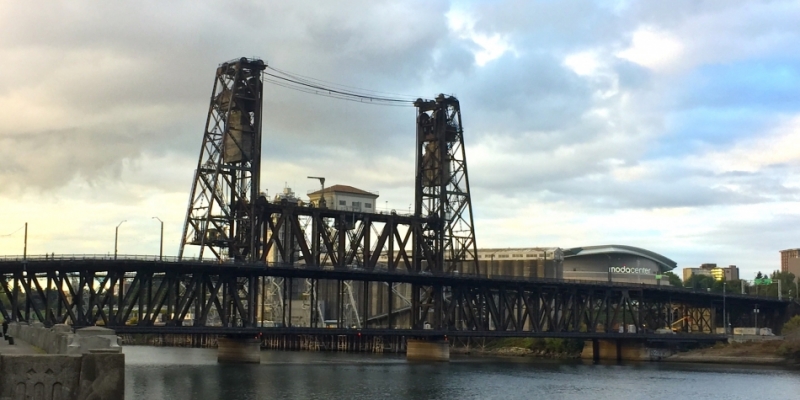 DATE:
Tuesday, December 5, 2017, 9:30am PST

to

Wednesday, December 6, 2017, 4:30pm PST
SPEAKERS:
John MacArthur, Portland State University
LOCATION:
Smith Memorial Student Union building (on Portland State University campus)
This event is by invitation only. If you have any questions please contact us at asktrec@pdx.edu
Portland State University, in concert with the Regional Disaster Preparedness Organization (RDPO) and City of Portland Bureau of Emergency Management (PBEM), is offering a two-day training course on the development of a Transportation Recovery Plan for the Portland Metro region. The Federal Transit Administration (FTA) funded a research grant to develop a recovery plan for the City of Portland that includes transit and travel demand management (TDM) strategies, Intelligent Transportation System (ITS) technologies, and use of social media as an integral part of a recovery plan. The project includes the development of a two-day training program to be pilot tested in Portland and offered to six other metropolitan regions nationwide.
COURSE GOAL
The goal of this training is to provide participants with the tools, knowledge, skills and resources to develop an emergency transportation recovery plan and to recognize the specific needs, resources and relationships with emergency responders within Portland Metro region. We also hope that bringing together transportation planners and engineers with emergency management professionals, the region can better coordinate preparedness and recovery planning efforts.
TARGET AUDIENCE
The primary audience for the training is transit and transportation planners from city, county, MPOs and institutions that have responsibilities for creating, reviewing, funding, implementing, and/or executing transportation recovery and emergency operations plans. This includes personnel with the direct responsibility for emergency management as well as other personnel including representatives from transit agencies, city and state departments of transportation, major employers, paratransit providers, developers and existing TDM entities.
KEY TOPICS
Defining all Hazards Recovery Planning
State of the Practice in Portland
Lessons learned from past events
Identifying processes for defining and identifying a regions' vulnerable transportation assets
Risk Assessment
Tools and methods to prioritize investments to be made during recovery phase and beyond
Roles and responsibilities in recovery planning and implementation
Recommended strategies for multi-modal recovery plans including operations, communications, transit, TDM, ITS and leveraging use of social media
Legal, financial and contracting Issues
Development of next steps for developing, refining, training, and testing a recovery plan
COURSE METHODOLOGIES
Highly interactive presentations and class exercises coupled with numerous individual and small-group practice activities will help ensure that participants develop a high level of mastery in the class, and will facilitate the transfer of the relevant skills and knowledge.
QUESTIONS?
Contact us at asktrec@pdx.edu