PSU, UO researchers awarded NSF RAPID grant to study coronavirus impacts on access to household provisions
Posted on June 10, 2020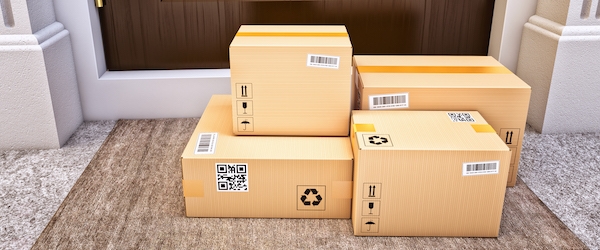 ---
This article was authored by Katy Swordfisk and cross-posted from Portland State University.
The COVID-19 pandemic has changed people's relationships with the outside world. Researchers from Portland State University and the University of Oregon have received a grant from the National Science Foundation to study how shopping strategies have changed as consumers quickly become more reliant on e-commerce to access basic resources. The $168,914 grant comes from the NSF's RAPID program, designed to study phenomena that require more immediate understanding.
"People have changed their relationship with their local stores and how they engage and shop," said Kelly Clifton, principal investigator and PSU professor of Civil and Environmental Engineering. "To the extent they can, people have started to explore online options."
But access to online shopping necessitated by the pandemic is inequitable. Many vulnerable communities are more transit-dependent or have limited access to online technology.
To better understand these different relationships, the collaborative study will reach across disciplines. 
"While the smart cities and new mobility space is rich with projects that focus on personal transportation and mobility, research in the e-commerce and delivery landscape is more limited. Our study will provide rich data on perceptions and use of technology to meet basic needs during the COVID-19 pandemic," said Rebecca Lewis, co-PI and associate professor of Planning, Public Policy and Management at the University of Oregon. 
"We will rely on our collective expertise in travel behavior, land use, and e-commerce to examine what contributes to use of technology to meet basic needs. We hope that our project will provide tangible recommendations for policy-makers about barriers and opportunities for relying on technology for household provisioning," Lewis said.
Clifton said they are especially interested in resilience planning.
"Should we have another pandemic or earthquake or situation that impacts us, how can we think of food provision in a more robust way?" Clifton said. "How can we make sure everyone gets what they need?"
The survey will be conducted in Washington, Michigan and Florida over the next year. The first survey of 1,000 households will be conducted in June with two more surveys spread out over the next eight to 12 months. 
Clifton said the survey will emphasize reaching out to those populations that may not have a record of purchasing online, but they are also interested in hard to reach populations including the elderly, low-income or non-English speaking households.
"The ongoing COVID-19 pandemic appears to be accelerating trends that were already underway prior to the outbreak, such as the increasing adoption of e-commerce for household provisioning," said Amanda Howell, project manager at UO's Urbanism Next center. "This NSF RAPID grant will enable us to collect critical data about the rate of technological adoption and general trends in household provisioning, as well as the barriers to access that many people face in order to identify potential interventions."
The Transportation Research and Education Center (TREC) at Portland State University is home to the National Institute for Transportation and Communities (NITC), the Initiative for Bicycle and Pedestrian Innovation (IBPI), and other transportation programs. TREC produces research and tools for transportation decision makers, develops K-12 curriculum to expand the diversity and capacity of the workforce, and engages students and professionals through education.
Share this: