Resilient and Rapid Repair Measures for Bridges Following Major Earthquakes
Posted on May 16, 2022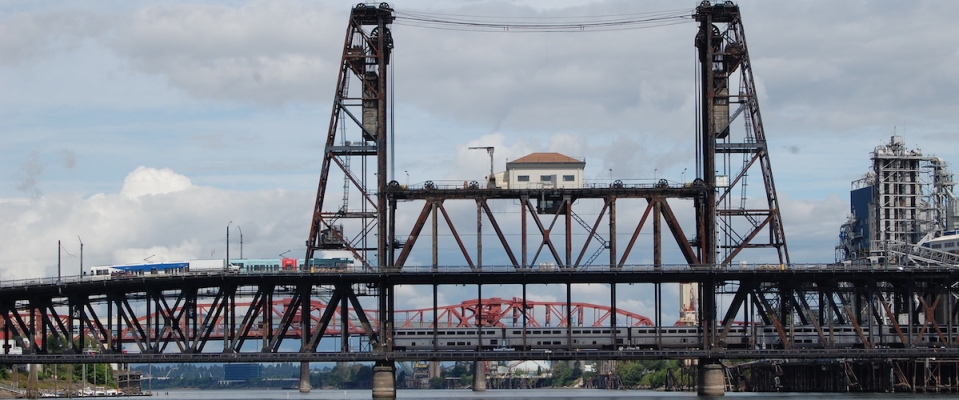 An Oregon Department of Transportation (ODOT) report, Resilient and Rapid Repair Measures for Seismically Vulnerable Bridges Following Major Earthquakes, introduces a rapid repair method for bridges in the event of a major earthquake.
The Cascadia Subduction Zone earthquake threatens bridges across the Pacific Northwest. Damage is expected to be geographically spread throughout the region and will have a nearly simultaneous impact on transportation through several important corridors. While bridge repair and replacement will ultimately be needed, an immediate priority will be resuming mobility. With that in mind, the project team developed a method for repairs to be implemented quickly.
The quick repair involves encasing a damaged bridge column in a steel jacket, which is then anchored to the foundation through replaceable ductile fuse hold-downs. In full-scale cyclic tests, the team applied this repair method to a damanged column and then subjected it to the cyclic loading it would encounter during a Cascadia Subduction Zone event. The experiments validated the design goal, resulting in restored or controlled strength while also exhibiting no additional damage.
The proof-of-concept experiments have shown the potential of this methodology to rapidly repair earthquake-damaged columns with a relatively generic approach.
Led by Peter Dusicka of Portland State University, the research team included AKM Golam Murtuz, Ilya Palnikov and Gregory Norton. Murtuz and Norton are currently graduate research assistants, Palnikov is a structural research engineer, and Dusicka is a professor and chair of civil and environmental engineering. All four team members work in the Maseeh College of Engineering & Computer Science at Portland State. Dusicka has worked on several other earthquake structural engineering projects, with a focus on infrastructure resilience.
Photo by Cait McCusker
The Transportation Research and Education Center (TREC) at Portland State University is home to the National Institute for Transportation and Communities (NITC), the Initiative for Bicycle and Pedestrian Innovation (IBPI), and other transportation programs. TREC produces research and tools for transportation decision makers, develops K-12 curriculum to expand the diversity and capacity of the workforce, and engages students and professionals through education.
Share this: