Student Spotlight Video: Sabina Roan on "Ready Streets: Human Powered Mobility in the Post-earthquake Recovery Period"
Posted on May 21, 2020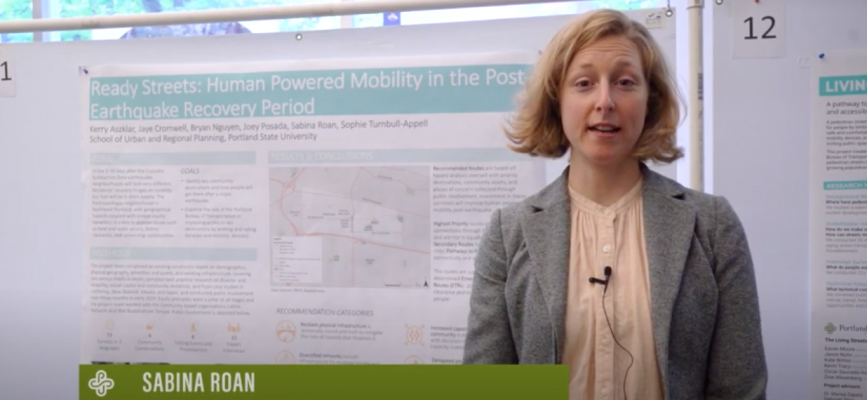 In the 2-30 days after a major earthquake, neighborhoods might look very different. Walking and rolling are more dependable ways for people to get around because they do not require fuel. This project examined how a resilient neighborhood-level transportation network could help neighborhoods recover after a major disaster. Hear more in this interview with Sabina Roan, a Master of Urban and Regional Planning graduate of PSU.
Share this: