When People Who Are Houseless Have Nowhere to Go: Responding to Encampments on State Transportation Rights-Of-Way
Posted on May 15, 2023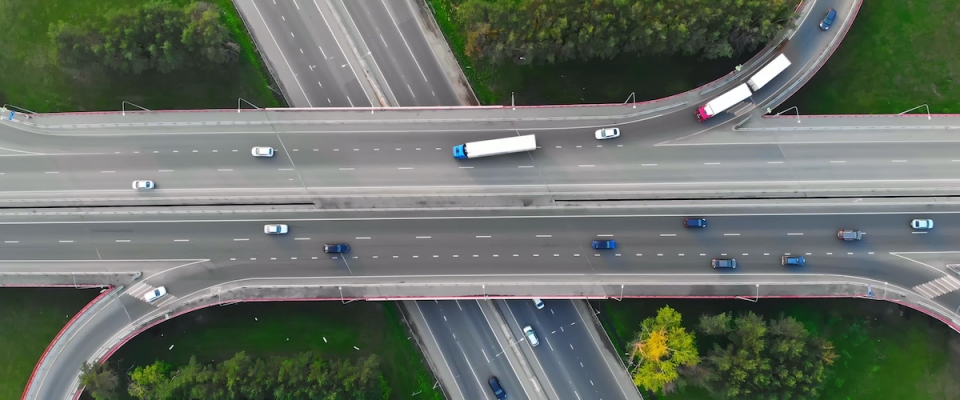 Portland State University (PSU) has been awarded a new contract by the National Cooperative Highway Research Program (NCHRP). To create a "Guide for Addressing Encampments on State Transportation Rights-of-Way," $350,000 in research funding will go toward developing a set of best practices to help state transportation agencies respond to temporary encampments on state transportation rights-of-way. These areas, including paved roads, bridges, and other transportation facilities managed by the state, are often some of the most accessible public land for people to occupy who have nowhere else to go.
A growing trend of encampments on state rights-of-way has presented unprecedented challenges for state departments of transportation (DOTs) in the design, construction, and maintenance of transportation facilities. As owners of some of the largest stretches of public land, DOTs must maintain the land for public use, and may lack resources to address the social welfare aspects of this stewardship. There are no widely accepted guidelines relating to this trend. By supporting this research, the NCHRP aims to help state DOTs respond to encampments in a way that assures rights-of-way remain open while remaining sensitive to considerations of social equity, environmental impacts, safety, legal issues, coordination with other agencies and other relevant considerations.
A multidisciplinary team will work to develop these guidelines. PSU's Homelessness Research & Action Collaborative (HRAC) is a dedicated research center focused on addressing the challenges of homelessness by uncovering the conditions that lead to and perpetuate homelessness. Led by Dr. Marisa Zapata, an associate professor of land use planning, the center's mission is to help reduce homelessness and its negative impacts on individuals, families and communities, with an emphasis on communities of color. Joining Zapata on the PSU team are graduate student Maddy Poehlein, associate director Hau Hagedorn and sustainable transportation program manager John MacArthur of the Transportation Research and Education Center (TREC). TREC is a PSU center dedicated to creating more sustainable and equitable transportation systems through research, education, and technology transfer. TREC and HRAC are also collaborating on another national research effort, the Transit Cooperative Research Program (TCRP) project "Homelessness: A Guide for Public Transportation."
The project team also includes Jacob Wasserman and Anastasia Loukaitou-Sideris of UCLA, Damon Fordham of High Street Consulting Group, and Andrée Temoulet of Common Works Consulting, whose work on helping state DOTs address homelessness goes back more than a decade.
Zapata is the Principal Investigator on the new NCHRP contract and will lead the team in developing these guidelines. After reviewing what's already being done around the country and identifying new and existing best practices, the research team will prepare training materials to help DOTs respond with sensitivity to these challenging circumstances.
THE PROJECT TEAM
Portland State University
Marisa Zapata, Director, PSU HRAC (Principal Investigator)

Hau Hagedorn, Project Manager and Research Associate

John MacArthur, Research Associate

Maddy Poehlein, Graduate Research Assistant
University of California, Los Angeles
Jacob Wasserman

Anastasia Loukaitou-Sideris
High Street Consulting Group
Common Works Consulting
Photo by Ivan Zhaborovskiy/iStock
Portland State University's Transportation Research and Education Center (TREC) is home to the U.S. DOT funded National Institute for Transportation and Communities (NITC), the Initiative for Bicycle and Pedestrian Innovation (IBPI), PORTAL, BikePed Portal and other transportation grants and programs. We produce impactful research and tools for transportation decision makers, expand the diversity and capacity of the workforce, and engage students and professionals through education and participation in research.
Share this: