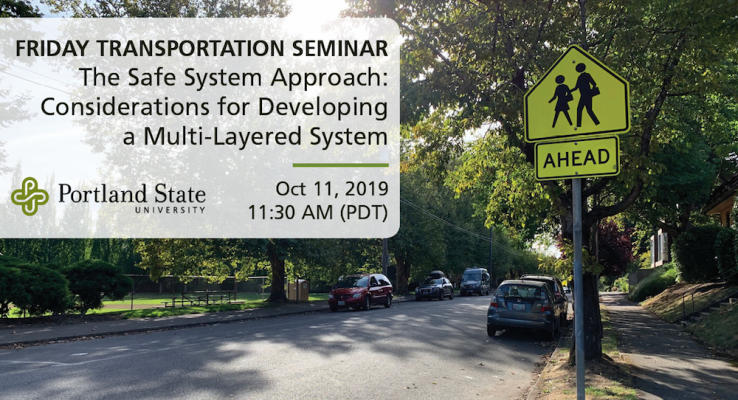 DATE:
Friday, October 11, 2019,

11:30am

to

12:30pm

PDT
SPEAKERS:
Offer Grembek, Safe Transportation Research and Education Center (SafeTREC)
LOCATION:
Fariborz Maseeh Hall (FMH), room B128, 1855 SW Broadway
Friday Transportation Seminars at Portland State University have been a tradition since 2000. You can join us in person at 11:30 AM, or you can also watch online.
PRESENTATION ARCHIVE
Miss the seminar or want a look back? 
THE TOPIC
While the overarching objective of the transportation system is to provide mobility, it should be developed and operated under the framework of a safe system with the aspirational goal to establish a system on which no road user can be severely or fatally injured. To accomplish such a safe system, it is necessary to effectively harness all the core protective opportunities provided by the system. This includes the street design and operations, user behavior, vehicle design, protection systems, and EMS. The common thread across these layers is speed. This is directly driven by the quadratic relationship between velocity and kinetic energy, and the necessity to provide safe and structured dispersion of kinetic energy at the onset of a safety-critical event. The presentation will describe ongoing research that examines what happens when we no longer design each of the individual safety components to provide a desirable level of protection for a certain circumstance, but that it can contribute to a larger joint entity (i.e., the system) and can exhibit the required level of safety.
SPEAKER
Offer Grembek, Co-Director, UC Berkeley Safe Transportation Research and Education Center (SafeTREC)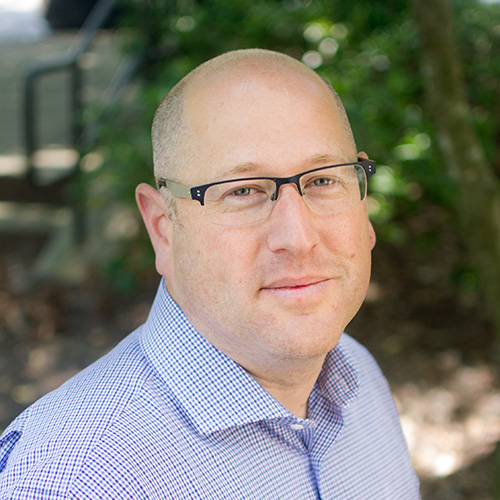 Dr. Offer Grembek is a researcher and lecturer at the University of California Berkeley. He serves as the Co‐Director at the university's Safe Transportation Research and Education Center (SafeTREC), a research center affiliated with the UC Berkeley School of Public Health and the UC Berkeley Institute of Transportation Studies. Dr. Grembek is an also Associate Director of the Collaborative Sciences Center for Road Safety, a National UTC led by the University of North Carolina, and a member of the Transportation Research Board Committee on Transportation Safety Management Systems (ANB10). Dr. Grembek received his PhD in Civil and Environmental Engineering from the University of California, Berkeley in 2010.
PROFESSIONAL DEVELOPMENT
This 60-minute seminar is eligible for 1 hour of professional development credit for AICP (see our provider summary). We provide an electronic attendance certificate for other types of certification maintenance.
LEARN MORE
Sign up for our newsletter to receive monthly updates.
Photo Credit: Cait McCusker, Portland State University
Offer Grembek is a visiting scholar, brought to Portland State University with support from the National Institute for Transportation and Communities (NITC). The Transportation Research and Education Center (TREC) at Portland State University is home to the National Institute for Transportation and Communities (NITC), the Initiative for Bicycle and Pedestrian Innovation (IBPI), and other transportation programs. TREC produces research and tools for transportation decision makers, develops K-12 curriculum to expand the diversity and capacity of the workforce, and engages students and professionals through education.