TREC Associate Director Hau Hagedorn Appointed Chair of Oregon Bicycle and Pedestrian Advisory Committee
Posted on October 16, 2020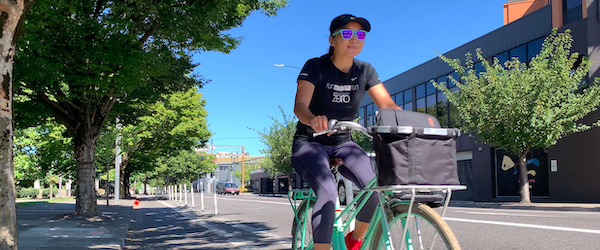 We're proud to announce that our associate director, Hau Hagedorn, has been named the new Chair of Oregon's governor-appointed Bicycle and Pedestrian Advisory Committee.
OBPAC serves as a liaison between the public and the Oregon Department of Transportation. The eight-member committee advises ODOT in the regulation of bicycle and pedestrian traffic, the establishment of bikeways and walkways, and other statewide bicycle and pedestrian issues.
The committee meets six times a year in various locations around the state to support implementation of the Oregon Bicycle and Pedestrian Plan and listen to the views and concerns of interested citizens, local officials and ODOT staff.
The Transportation Research and Education Center (TREC) at Portland State University is home to the National Institute for Transportation and Communities (NITC), the Initiative for Bicycle and Pedestrian Innovation (IBPI), and other transportation programs. TREC produces research and tools for transportation decision makers, develops K-12 curriculum to expand the diversity and capacity of the workforce, and engages students and professionals through education.
Share this: