Dec 03, 2014
The video begins at 3:01.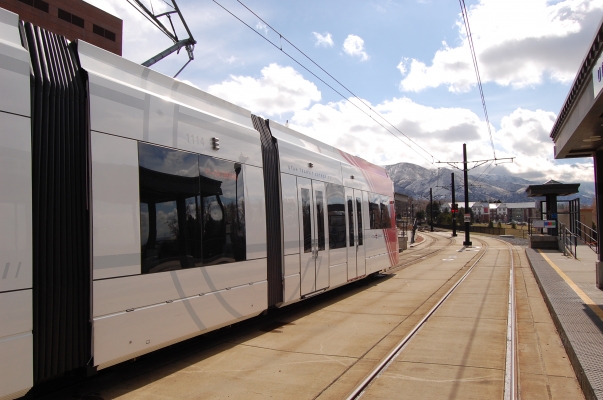 Jul 03, 2014
For the first time, researchers have shown that installing light rail on an existing travel corridor not only gets people out of their cars, but reduces congestion and air pollution.
In the study, planners at the University of Utah measured impacts of a new light rail line in Salt Lake City (University Line) on an existing major thoroughfare (400/500 South). Their analysis showed that traffic near the University has fallen to levels not seen since the 1980s, even as the number of students, faculty and staff at the university has increased, and the commercial district along the corridor has expanded.
"This is the first study to document important effects of light rail transit on traffic volumes," said Reid Ewing, professor of city and metropolitan planning at the University of Utah and lead author on the study. "Since the University TRAX line opened, there has been increased development in the 400/500 South travel corridor, yet traffic on the street has actually declined. Our calculations show that without the University TRAX line, there would be at least 7,300 more cars per day on 400/500 South, and possibly as many as 21,700 additional cars. The line avoids gridlock, as well as saves an additional 13 tons of toxic air pollutants. This is important knowledge for shaping future transportation policies."
Andrew Gruber, executive director of the...
Read more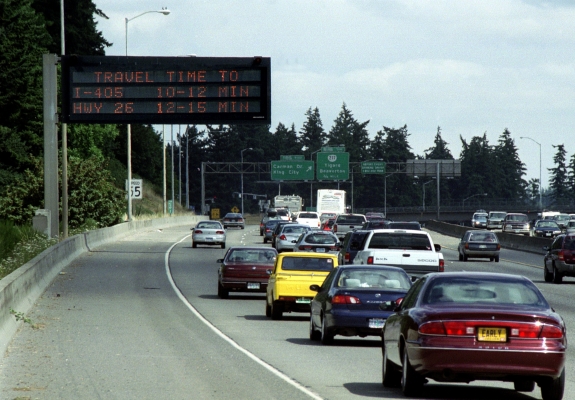 Oct 16, 2013
OTREC research recently helped the Oregon Department of Transportation (ODOT) determine where to place traffic management devices.
Driving down the freeway, motorists usually appreciate seeing lit-up signs with changing numbers that tell the estimated drive time to an upcoming location. These variable message signs (VMS), also called changeable (CMS) or dynamic message signs (DMS), provide drivers with information that helps them make route decisions.
The Federal Highway Administration (FHWA) has put a high priority on the use of VMS to provide travel time estimates to the public.
Drive times on the VMS are estimated based on sensors which measure the speed of traffic, and an algorithm to calculate how the traffic will flow.
Given the many variables involved, it can be challenging to estimate reliable drive times. ODOT is particularly challenged: the Portland area, with its tight, circular freeway system, can become severely congested after only a couple of minor incidents.
That means Dennis Mitchell, ODOT's Region 1 Traffic Engineer, has an interesting job.
Traffic engineers work to ensure the safety and efficiency of public roadways and transportation systems. Mitchell constantly looks for ways to...
Read more