Announcing the 2020/2021 TREC Scholarship Recipients
Posted on May 19, 2020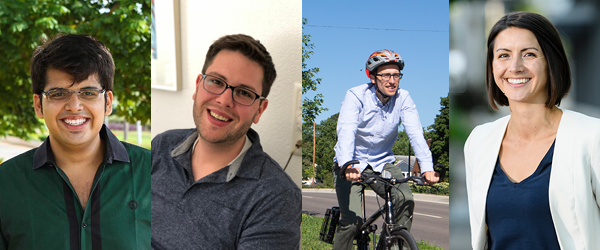 Each year, through our Initiative for Bicycle and Pedestrian Innovation (IBPI) program, TREC offers a range of scholarships to assist students pursuing equitable, sustainable, and multimodal transportation. Four Portland State University students were awarded TREC scholarships for the 2020/2021 academic year: Darshan Chauhan of civil & environmental engineering, and Robert Hemphill, Philip Longenecker and Briana Orr of urban studies & planning.
---
Darshan Chauhan (Walter H. Kramer Fellowship)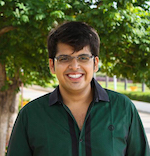 Darshan Chauhan (see his NITC student spotlight here) is a graduate research assistant in civil engineering at Portland State University. He has served as the treasurer of STEP (Students in Transportation Engineering and Planning), PSU's transportation student group, and generously volunteers his time at a variety of transportation-related events via PSU's Transportation Research and Education Center (TREC). He defended his masters thesis on network flow problems in fall 2019, and is now a PhD student in the civil engineering program. In the 2018/2019 and the 2019/2020 academic years, Darshan also earned a Walter H. Kramer Fellowship from Portland State University.
"The best thing about transportation is that it is about people and is community-centric. Along with this human aspect, also comes a lot of uncertainty. The work I do with Dr. Unnikrishnan is about appreciating this uncertainty and using it to make more comprehensive decisions for various facets of transportation.  Motivated by Dr. Walter H. Kramer's vision, this fellowship furthers my passion for making a difference in 'our cities, our society, and the community' through transportation." —Darshan Chauhan
Robert Hemphill (IBPI Active Transportation Scholarship)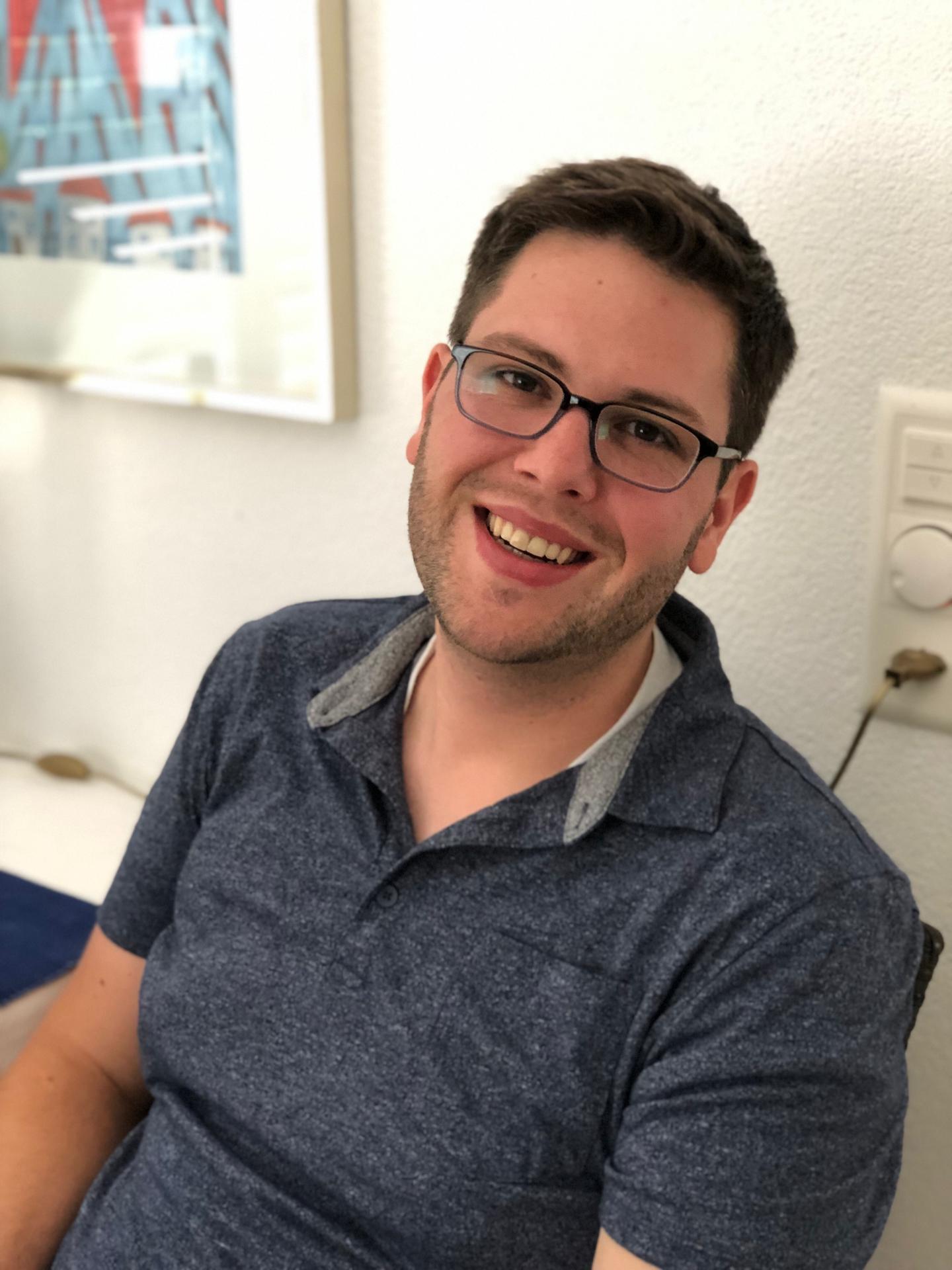 Rob Hemphill is a student in the Master of Urban and Regional Planning, interested in the intersection of transportation, housing, and land use to create complete and equitable neighborhoods. His academic work includes researching anti-displacement strategies for businesses impacted by the SW Corridor Light Rail, assessing the sustainable transportation policy options in the City of Portland and Multnomah County Climate Action Plan, and addressing e-scooter parking compliance issues with NITC scholar Phil Longenecker. Prior to attending PSU, Rob worked in the energy efficiency sector, the nonprofit sector, and political campaigns. Outside of school, Rob has been an activist with No More Freeways and Portland For Everyone. He has volunteered for Oregon Walks and The Street Trust. He lives car free and sometimes tries to see how many mobility options he can use in a day, often on the way to and from Portland Thorns games.
"TREC's commitment to making our transportation systems equitable for all users is evident in its IPBI Active Transportation scholarship and partnership with Alta Planning + Design. Together, these programs support research and tangible experience for people like myself that want mobility options and opportunity available to everyone. As we enter a new era grappling with the need for a built environment that provides physical space for everyone, the same foundations of active transportation will guide us. Further, through all the pandemic shenanigans, Portland State has continued to use the city and community as a laboratory for teaching, as we link the built environment to current outcomes from the pandemic and a future community more resilient. Knowledge continues to serve the city, and I am grateful for the opportunity to be a part of that and gain experience that will carry on to my future career." —Robert Hemphill
Philip Longenecker (Excellence in Active Transportation Scholarship)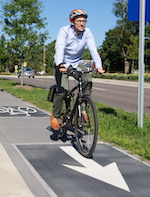 Philip Longenecker is a transportation planner at Alta Planning + Design, working on a range of projects including bicycle, pedestrian and trail master plans; new mobility strategies, statewide active transportation plans, encouragement and education programs, and bike share projects. He is a current masters student studying urban and regional planning at Portland State University. He has also been a bicycle and pedestrian planning intern for Hennepin County in Minnesota, as well as worked for the City of Minneapolis prior to moving to the Pacific Northwest.
"I am extremely thankful for the Excellence in Active Transportation award, it has given me the peace of mind to focus more on continuing my studies in bicycle and pedestrian planning and less on how to pay for school. The Transportation Research and Education Center at PSU is the reason why I moved to Oregon and pursue my planning degree here as opposed to other institutions, and I'm so thankful for the research opportunities it has afforded me. The knowledge, resources, and influence of TREC in shaping urban transportation policy makes it an invaluable component of Portland State University and its been an honor to take part in it." —Philip Longenecker
Briana Orr (Excellence in Active Transportation Scholarship)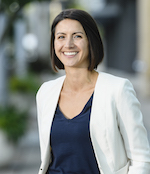 Briana Orr is a Capital Projects Planner at the Portland Bureau of Transportation (PBOT), advancing the delivery of Central City in Motion, PBOT's effort to implement pedestrian crossings, bus lanes, and bikeways in the city's core. She has also served as PBOT's E-Scooter Pilot Project Manager and Bike Share Coordinator (check out her February 2019 presentation on the Portland E-Scooter Experience). She is a current masters student at Portland State University studying urban and regional planning. Briana's work centers on making active transportation convenient, fun, and normal. Prior to PBOT, Briana worked in Seattle as Cascade Bicycle Club's Communication Manager, and secured seed funding for bike share in Eugene as the University of Oregon's first professional Bike Coordinator. Since her undergraduate days at the University of Oregon, Briana has been recognized for her leadership, engagement and initiative, and last year she won a WTS Portland scholarship as well as a 2019-2020 Excellence in Active Transportation Scholarship.
"Nine years after getting my diploma, I'm still paying off student loans for my undergraduate degree. This debt has prevented or delayed my ability to invest in areas in my life, including delaying my ability to pursue a master's degree. With the goal of obtaining a master's without falling deeper into debt, the availability of scholarships at PSU was critical to my decision to return to school. I feel incredibly fortunate for support from the Transportation Research and Education Center. Thanks in part to scholarships such as the Excellence in Active Transporation, I've been able to manage the cost of tuition without taking out additional loans. This means I can focus on advancing my knowledge and career instead of having to focus on how I'll pay for it. In short, the Excellence in Active Transportation scholarship is helping me today, and it is also helping me create a more financially secure future for myself tomorrow." —Briana Orr
The Transportation Research and Education Center (TREC) at Portland State University is home to the National Institute for Transportation and Communities (NITC), the Initiative for Bicycle and Pedestrian Innovation (IBPI), and other transportation programs. TREC produces research and tools for transportation decision makers, develops K-12 curriculum to expand the diversity and capacity of the workforce, and engages students and young professionals through education.
Share this: