E-Bike Act to Encourage Use of Electric Bicycles Cites PSU Transportation Research
Posted on February 9, 2021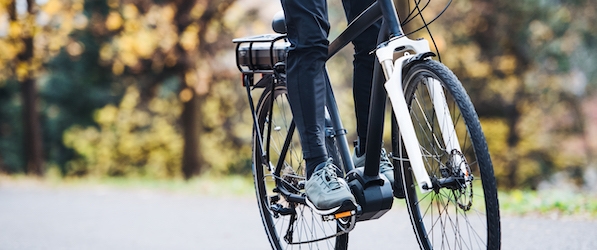 Citing two TREC studies, Congressman Jimmy Panetta of the 20th District of California and Congressional Bike Caucus Chairman Earl Blumenauer of Oregon have introduced the Electric Bicycle Incentive Kickstart for the Environment (E-BIKE) Act to encourage the use of electric bicycles, or e-bikes.
The E-BIKE Act creates a consumer tax credit that:
Covers 30% of the cost of the electric bicycle, up to a $1,500 credit
Applies to new electric bicycles that cost less than $8,000
Is fully refundable, allowing lower-income workers to claim the credit
The first TREC study referenced, The E-Bike Potential: How E-Bikes Can Improve Sustainable Transportation, found that if 15% of car trips were made by e-bike, carbon emissions would drop by 12%. This finding was based on a Portland, Oregon case study. The researchers also created an Electric Vehicle Incentive Cost and Impact Tool which enables policymakers, public stakeholders, and advocates to quickly visualize the potential outcomes of an electric vehicle incentive program in their own region.
The second TREC study cited, A North American Survey of Electric Bicycle Owners, surveyed people who owned e-bikes and found that 46% percent of e-bike commute trips replaced automobile commute trips.
The proposed legislation would make it easier for people to own e-bikes and contribute to cutting the nation's carbon output. By incentivizing the use of electric bicycles to replace car trips through a consumer tax credit, more Americans will be empowered to help fight the climate crisis by transitioning to more sustainable transportation modes.
Read more about our e-bike research studies from Portland State University.
Photo by Halfpoint/iStock
The Transportation Research and Education Center (TREC) at Portland State University is home to the National Institute for Transportation and Communities (NITC), the Initiative for Bicycle and Pedestrian Innovation (IBPI), and other transportation programs. TREC produces research and tools for transportation decision makers, develops K-12 curriculum to expand the diversity and capacity of the workforce, and engages students and professionals through education.
Share this: