China offers lessons, cautions for electric vehicle adoption
Posted on May 10, 2011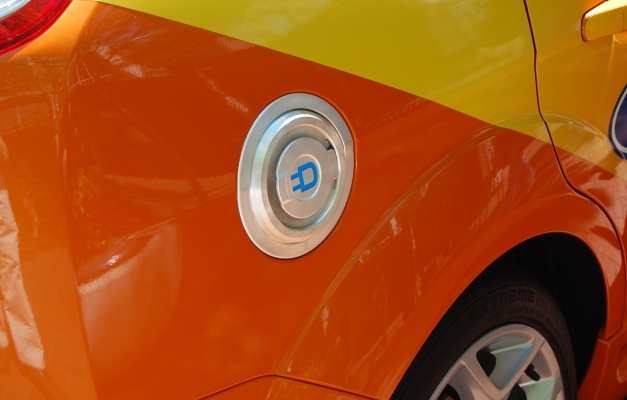 As Portland prepares to welcome the first shipment of all-electric vehicles, other countries offer lessons on encouraging the vehicles' adoption. On April 29, Jianhong Ye provided an overview of China's electric vehicle promotional programs during a seminar at Portland State University. Jianhong spent 11 years at Tongji University in China earning a B.A., an M.A. and a Ph.D. in urban planning. He is conducting post-doctoral studies at Portland State.
Jianhong's presentation illustrated how quickly China has moved to transition its public transportation system to electric vehicles (EVs), hybrid electric vehicles (HEVs) and fuel-cell vehicles. The country is now nearing the end of a large-scale electrification shift for public service taxis and buses called the "Ten Cities and A Thousand Units" campaign, a joint project by four public ministries.
Every year since 2009 the program has distributed 1,000 EVs to 10 cities for public-service vehicles. The program is funded through 2012, by which time the Chinese government hopes to have 60,000 EVs in service. Of the vehicles distributed so far, 61 percent are HEVs, 38.5 percent are battery EVs and 0.5 percent are fuel-cell vehicles.
China also promotes private adoption of EVs by offering a national subsidy based on the battery size. As of October 2010, only 2,000 vehicles had been sold through this five-city demonstration, far short of China's goal of 20,000 privately owned EVs by 2012. Despite the sluggish adoption of EVs in the private realm, the country has moved forward with charging infrastructure installation in all five of the demonstration sites, which include an eco-island and the Shanghai Exposition. The Shanghai Expo was advertised as a zero-emissions event and used 1,147 EVs for buses, VIP cars, maintenance trucks and taxis.
While the Chinese government paints these programs as monumental steps towards a cleaner, greener China, Jianhong recounted the controversy the programs have generated as well. One criticism is whether EVs can be considered "low-carbon" in a country where 80 percent of the electricity in the grid comes from coal. Still, Jianhong said, some studies have claimed that even primarily coal-fueled EVs have benefits over combustion engines, although the Chinese government has not taken an official stance on the issue.
China also has not developed a clear strategy for installing charging stations, and has mostly installed Quick Chargers, even though many regions are already experiencing a power shortage. The government has also commandeered a large amount of land for charging stations, a move many believe is motivated more by the desire to capture valuable real estate rather than to provide charging services.
Jianhong also raised the point that the government may be disproportionately favoring the wealthy by so heavily subsidizing EVs, while not equally supporting even greener forms of transportation such as walking and bicycling. These charges apply equally to the US, with its own controversies over fuel source, equity gap, and grid load. Observing China and other early adopter nations can provide valuable insight into the challenges and opportunities Oregon faces as it starts the electrification of transportation.
Share this: