Four NITC Students Win WTS Portland Scholarships
Posted on February 4, 2020
Each year, the Portland Chapter of WTS bestows scholarships to assist exceptional women in their educational pursuits in the field of transportation. The scholarships are competitive and based on the applicant's specific goals, academic achievements, and transportation related activities. Four NITC students were awarded WTS Portland scholarships for the 2019/2020 academic year:
Briana Orr, Portland State University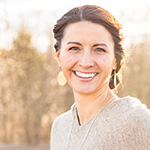 Briana Orr is a student in the Master of Urban and Regional Planning program at Portland State University. In addition, Briana is a Capital Project Planner at the Portland Bureau of Transportation (PBOT). As a part of the Central City in Motion team, Briana advances PBOT's effort to implement pedestrian crossings, transit lanes, and bikeways in the city's core. Prior to PBOT, Briana worked in Seattle as Cascade Bicycle Club's Communication Manager, and secured seed funding for bike share in Eugene as the University of Oregon's first professional Bike Coordinator.
Corrie Parrish, University of Oregon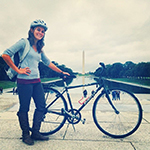 Corrie Parrish is a masters student in the community and regional planning program at the University of Oregon (UO). She is the current president of LiveMove, UO's transportation and livability student group, as well as the Equity Initiative graduate employee for UO's School of Planning, Public Policy, and Management (PPPM). She has also worked as an outdoor recreation assistant and naturalist assistant for Five Rivers MetroParks in Ohio, and as an outreach and project coordinator for the U.S. Fish and Wildlife Service in New Mexico.
Huijun Tan, Portland State University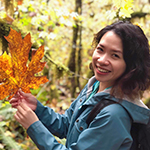 Huijun Tan is a PhD student in the Toulan School of Urban Studies and Planning at Portland State University. With a masters degree in Social Work from Washington University in St. Louis, her research now primarily focuses on transportation equity research and gentrification impacts on accessibility among marginalized populations and communities. She is dedicated to investigating how accessibility is associated with neighborhood change in low-income areas in order to provide policy implications for transportation planning and land use planning. Her research also looks forward to identifying mechanisms of preventing or mitigating the adverse impacts (derived from transportation investment) on communities, especially for minorities and low- income neighborhoods. Also, she wants to look into the relationship between the physical environment (such as land use and transportation infrastructure) and social interactions. She is interested in how transportation and amenities affect social cohesion and social networks for marginalized populations. She is critical about how transportation development can truly yield equitable outcomes. In her free time, Huijun loves hiking, dancing, playing badminton, and traveling.
Lynn Tran, Portland State University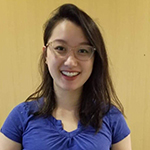 Lynn Tran is an undergraduate student pursuing a Civil Engineering degree at Portland State University. With the hopes of graduating soon, Lynn is excited to work in the transportation field. Growing up with distrust in the roads and transportation, she quickly realized the importance of having multiple options of safe transportation. She is dedicated to improving traffic safety and active transportation. During her free time, Lynn enjoys hiking with her family and reading mystery novels.
WTS is an international organization with more than 6500 members (including women and men) and 79 chapters. WTS is connected to a network of 40,000 transportation professionals. Local chapters generate high-caliber professional development and networking opportunities for WTS members across the United States, Canada, and the United Kingdom. Through its professional activities, networking opportunities, and unparalleled access to industry and government leaders, WTS is turning the glass ceiling into a career portal.
The National Institute for Transportation and Communities (NITC), one of five U.S. Department of Transportation national university transportation centers, is a program of the Transportation Research and Education Center (TREC) at Portland State University. The NITC program is a Portland State-led partnership with the University of Oregon, Oregon Institute of Technology, University of Utah and new partners University of Arizona and University of Texas at Arlington. We pursue our theme — improving mobility of people and goods to build strong communities — through research, education and technology transfer.
Share this: