OTREC research featured at Transportation Research Board national conference
Posted on January 10, 2013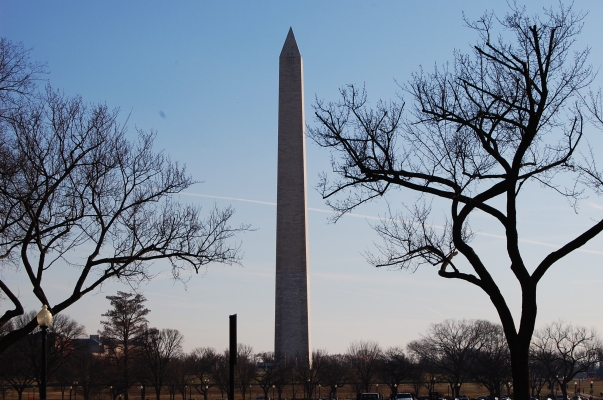 A total of 133 researchers from OTREC campuses will have their work featured at the Transportation Research Board national conference the week of Jan. 13 in Washington, D.C. Seventy-two separate sessions will feature research from Portland State University, the University of Oregon, Oregon State University and the University of Utah.
The weeklong conference is the event of the year for transportation researchers across the country and an important opportunity for students and faculty to share research results, learn best practices and network.
As OTREC prides itself on developing the next generation of the transportation workforce, students are well represented at the conference. Nearly 50 students will have their research presented at lectern or poster sessions and many of those students are the lead authors of papers accepted for the conference.
Portland State University alone is sending 30 graduate and undergraduate students to the conference. Katherine Bell, a Portland state graduate student, will present research at a freight planning and logistics session on Monday. Bell worked with Miguel Figliozzi of Portland State's civil and environmental engineering department on an OTREC research project that could mark a sea change in how freight data is collected and used.
Oregon is one of a few states to collect a tax on heavy trucks based on their weight and miles driven. In 2010, The Oregon Department of Transportation started a pilot project to automate and simplify this tax collection using a smart-phone app. Although the Truck Road Use Electronics, or TRUE, system was designed for tax purposes, the data collected can support a staggering array of other uses.
Bell and Figliozzi found that if TRUE or a system like it were implemented statewide it would supply enough data to develop highly accurate trip generation rates, mobility measures and performance measure categories such as safety, accessibility and connectivity, system condition, and environmental stewardship.
The conference paper details some of those potential uses. "The first stages of this research are a master plan on what can be done if this data becomes more widely available," Bell said.
Click here to download the research paper.
In a preview of student sessions at the TRB conference, Bell presented her research Friday during Portland State's weekly transportation seminar, along with Steve Gehrke and Chris Muhs. (Click here for the archived seminar.) Gehrke looked at protecting the confidentiality of household travel activity survey respondents while Muhs examined a method for adjusting trip generation rates in urban settings. Both worked with OTREC researcher Kelly Clifton of Portland State's civil and environmental engineering department.
A comprehensive guide to OTREC presentations at TRB is available for download here. It includes presentations from researchers at Portland State, University of Oregon, Oregon State University and the University of Utah, which is a partner in OTREC's newest program, the National Institute for Transportation and Communities.
You can also add TRB events from OTREC's Google calendar to your calendar here.
Share this: