Smart cities for everyone: PORTAL director featured on Intel blog
Posted on July 19, 2016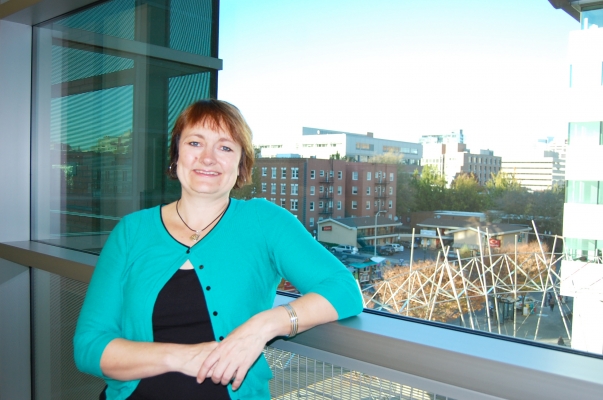 Thanks in part to the U.S. Department of Transportation's Smart City Challenge competition, the interest in data and technology among transportation professionals has never been higher. That's especially true in Portland, one of the competition's seven finalist cities.
PORTAL, the region's multimodal transportation data archive, is central to any detailed understanding of how our transportation system works now and will work in the future. Kristin Tufte, the director of PORTAL, looks beyond the data streams to the bigger question: what do we do with all this information?
Tufte addresses that question in a new blog post for the Intel Science and Technology Center for Big Data:
The list of data sources available to Smart Cities for use in urban analytics is almost endless: data from connected and automated vehicles, data from connected intersections, probe data from cell phones, crowd-sourced data, fixed-sensor data, air quality readings, and more. A critical question is: How can we use this vast store of data to improve people's lives?
Read the full blog at ISTC Big Data

Share this: