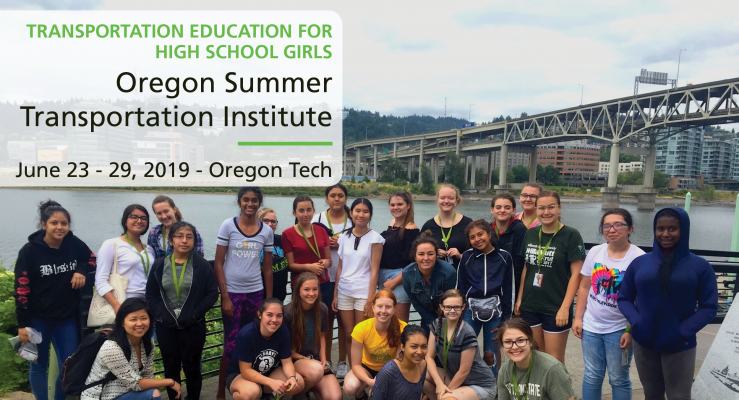 DATE:
Sunday, June 23, 2019, 12:00pm PDT

to

Saturday, June 29, 2019, 2:00pm PDT
SPEAKERS:
Oregon Tech Faculty, ODOT (tentative), BlueZones Project (tentative), Basin Transit (tentative), and others!
COST:
FREE! (Capacity is limited, application required)
LOCATION:
Oregon Institute of Technology, Klamath Falls, Oregon
OVERVIEW
This one-week residence camp offers any student entering the 9–12 grade who identifies as female an immersive introduction to transportation systems and engineering.
Half of each day is spent as a seminar, in the classroom hearing from Oregon Tech faculty and guest lecturers from Blue Zones Project, the Basin Transit Service, the Klamath County Public Works, City of Klamath Falls, and various other public and private transportation agencies that operate in the Klamath Basin area. The other half is spent outside, in field tours of area transportation infrastructure and public spaces.
Students will work in groups to solve a real-world transportation problem and use the skills they have gained to present a solution at the end of the camp.
LEARNING OBJECTIVES
Introduce you to professional women in transportation
Learn about the broad range of transportation careers and sectors
Understand the social justice and equity issues within transportation and how it relates to you, your family and your neighborhood
Introduce you to transportation systems in Portland and become familiarized with Portland State University's Campus.
WHO IS ELIGIBLE
Female and female-identified students residing in Oregon, entering 9-12 grade in the 2019/20 school year with at least a 2.0 GPA
CAMP HOSTS
Grace Rusth, Academic Partnerships Coordinator, Oregon Tech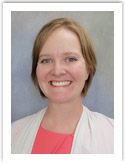 Working at Oregon Tech for the last 5 years has allowed Grace to interact with students from taking their first steps into college, through the stress of finals week and ultimately to graduation. Her current role in the office of Educational Partnerships and Outreach has been a place to thrive. She enjoys meeting the newest "Owlets" and guiding them through the High School Transition and Advance Credit Program application and registration phases. In her free time, Grace enjoys hiking in the Oregon mountains, spending time with her family, and braving the slopes snowboarding at Mt. Shasta.
Erin Cox, Assistant Professor, Oregon Tech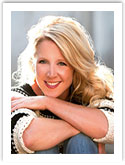 Erin Cox is an environmental engineer and professor in Oregon Tech's Civil Engineering Department, where she serves as the principal investigator for the University's Water Assessment for Drought Resilience & Sustainability WADRS sponsored project. After receiving a Master's Degree in Water Resources Science and Environmental Engineering from the University of Minnesota, Erin worked for well over a decade as a Project Manager and Client Service Manager for CH2M HILL, where she managed dozens of projects throughout the United States. While at CH2M, she received the Quarterly Achievement Award from Southeast Region for Top Client Growth for the U.S. Army Corps of Engineers, Mobile District. She was also the recipient of four achievement awards from CH2M's South Central Region for her business development work.
FREQUENTLY ASKED QUESTIONS
Are accommodations provided for the students?
Yes, this is a residential camp in Klamath Falls, OR. Once the girls arrive at Oregon Tech they will be assigned a room on campus that they will share with one other student from the transportation camp.
If you need reasonable accommodations for a disability or other special needs, let us know in the appropriate section when filling out your application.
How many students will be attending this camp?
Approximately 20 - 24 high school girls will be attending.
What supervision will there be?
There will be four counselors that stay in the apartments with you through the duration of the camp. In addition to the instructors throughout the day, Oregon Tech's Academic Partnership Coordinator Grace Rusth will be available and on-site with the students every day from 9 AM - 5 PM.
What food will be provided for the students?
All meals (breakfast, lunch, and dinner) will be provided free of cost.
When do the days start and end?
Breakfast is provided in the College Union Marketplace prior to the day starting. We start the day at 9 AM and end between 4-5 PM. In the evenings we have some recreational activities planned (rec center, movie nights, etc.).
For the field tours, will transportation be provided?
All transportation is provided, and we will mainly be taking commercial transit and walking as a group.
Will we be biking at any point?
We will take the students on one bike ride through the Klamath Basin and all bike rentals will be provided free of cost. Bike racks are available, if you would prefer to bring your own.
Can you provide a certificate of completion for this camp?
Yes! We're happy to provide a certificate.


PROGRAM FUNDER

Offered through the Transportation Research and Education Center (TREC), this camp is funded by the Oregon Department of Transportation.

Transportation Research and Education Center (TREC), Portland State University
TREC is home to the National Institute for Transportation and Communities (NITC), the Initiative for Bicycle and Pedestrian Innovation (IBPI), and other transportation programs. TREC produces research and tools for transportation decision makers, develops K-12 curriculum to expand the diversity and capacity of the workforce, and engages students and young professionals through education.