Thursday, June 8, 2023,

10:00am

to

11:00am

PDT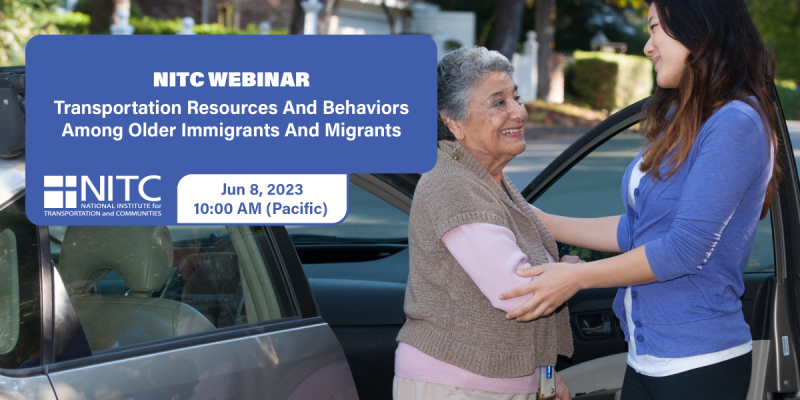 OVERVIEW
This presentation reports findings from a cross-sectional survey of older Vietnamese immigrants in the Dallas-Fort Worth, TX metroplex and members of a Hispanic senior center in Hartford, CT. In addition to providing a description of transportation resources and behavior, we present a method for assessing the geospatial "regular activity spaces" of older adults based on the frequency and locations of routine activities. We also present options for assessing the geospatial burden of providing rides to older adults using "ride-provision activity spaces," which entails the frequency and locations of activities for which rides are given. Finally, we discuss the association of transportation-related factors and companionship among members of the senior center in Hartford, CT. Implications for this research include land use policy, assessment for and allocation of public assistance for transportation for older adults, and transportation-related programs to address social isolation.
KEY LEARNING OUTCOMES
After attending this session, attendees will be able to:
Identify unique transportation-related characteristics and needs of older immigrants;
Describe transportation-related factors in a sample of older Vietnamese immigrants in Dallas-Fort Worth and older Hispanic migrants/immigrants in Hartford, CT;
Discuss options for assessing geospatial transportation burden among ride providers of older adults;
Identify ways...
Read more