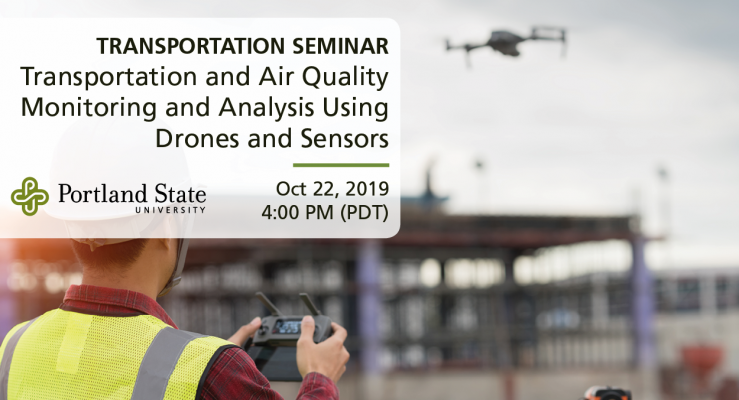 DATE:
Tuesday, October 22, 2019,

4:00pm

to

5:00pm

PDT
SPEAKERS:
Zhong-Ren Peng, University of Florida
LOCATION:
PSU Urban Center, 506 SW Mill Street, Room 220
Join us at PSU's Urban Center for a special seminar featuring Dr. Zhong-Ren Peng of the University of Florida. This seminar will not be streamed or recorded.
THE TOPIC 
Transportation is an important source of air pollution in urban areas that affects public health. Traditional research is mainly based on simulation models and monitor stations in sparse locations. But the observation data do not have the granularity to study the detailed impacts of transportation on air quality and human exposure at the fine-grained scale due to the lack of proper platforms. To fill this void, we have developed a new monitoring platform using unmanned aerial vehicles (UAV, aka drones) as well as backpacks with air sensors. The drone- and backpack-based air monitoring platform allows us to monitor air pollution in three dimensions in real time in a very fine scale. In this seminar, Dr. Peng will present how the droned-based and backpack-based air pollution monitoring platforms were developed, as well as several applications in monitoring 3-D distribution of traffic-related air pollutants such as particular matters, ozone, black carbon, and other pollutants at the fine-grained neighborhood scale. Furthermore, ways to mitigate transportation-related emissions such as roadside landscape and network design will be introduced.
KEY LEARNING TAKEAWAYS
Unmanned aerial vehicles (UAV, aka drones) are a great means to monitor 3-D air pollution distribution.
Smart backpack with air sensors and sensor networks is a great tool to monitor fine-grained air pollution distribution and to study human exposures at the neighborhood level.
The network layout, traffic volumes, urban forms, green spaces, and roadside barriers are important factors affecting air pollutant distributions at the neighborhood scale.
SPEAKER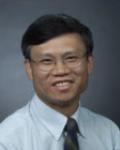 Zhong-Ren Peng, University of Florida
Professor Zhong-Ren Peng is UFRF Professor and Term Professor and Director of the International Center for Adaptation Planning and Design, School of Landscape Architecture and Planning, College of Design, Construction and Planning, at the University of Florida. Dr. Peng received his BS in Geography from Huazhong Normal University in China, MS in Geography from the Graduate School of Chinese Academy of Sciences, MS in Economics from Portland State University, and Ph.D. in Urban Studies from Portland State University. He has published a major research book and more than 150 refereed journal articles. He is very active in several professional associations and has received several awards recognizing his accomplishments in education, research and service.
PROFESSIONAL DEVELOPMENT
This 60-minute seminar is eligible for 1 hour of professional development credit for AICP (see our provider summary). We provide an electronic attendance certificate for other types of certification maintenance.
LEARN MORE
Sign up for our newsletter to receive monthly updates.
Photo Credit: af_istocker at istock.com
The Transportation Research and Education Center (TREC) at Portland State University is home to the National Institute for Transportation and Communities (NITC), the Initiative for Bicycle and Pedestrian Innovation (IBPI), and other transportation programs. TREC produces research and tools for transportation decision makers, develops K-12 curriculum to expand the diversity and capacity of the workforce, and engages students and professionals through education.