Thursday, March 14, 2024,

10:00am

to

11:00am

PDT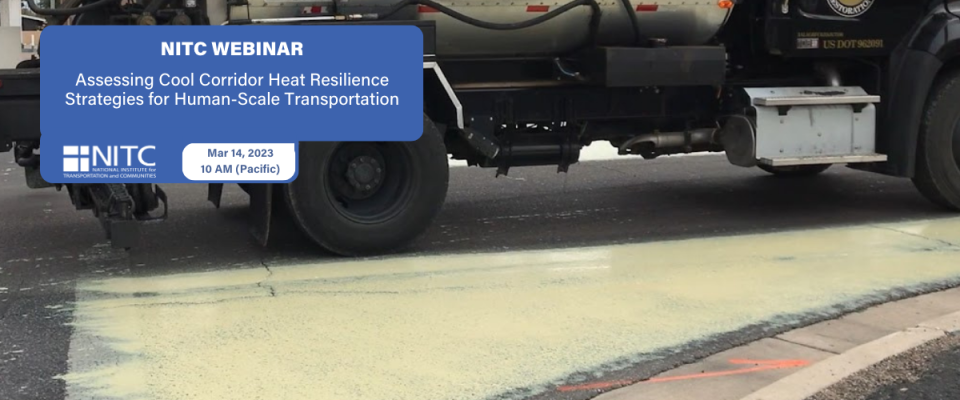 OVERVIEW
Heat is the number one weather-related killer in the United States, and the implications of heat impacts range from individual transportation users, to emergency management services, and entire transportation networks and systems. In this presentation, we'll cover key concepts for urban planning and heat resilience, including heat mitigation and management strategies. Additionally, we will discuss the original NITC-sponsored data collection evaluating one such cool corridor strategy--PlusTI cool pavement rejuvenator--and the associated challenges of researching impacts of strategies on human-comfort in natural and built environments.
KEY LEARNING OUTCOMES
The audience will walk away with:
an understanding of planning for urban heat resilience;
the ability to recognize and differentiate heat mitigation and management strategies;
an understanding of the impacts of heat on transportation users and systems;
an ability to explain the challenges of evaluating local impacts of strategie.
THE RESEARCH
This webinar is based on a study funded by the National Institute for Transportation and Communites (NITC) and conducted at the University of Arizona. Read more about the project: Assessing Cool Corridor Heat Resilience Strategies for Human-Scale Transportation.
SPEAKERS
...
Read more