PSU doctoral student Patrick Singleton receives Eno fellowship
Posted on March 22, 2015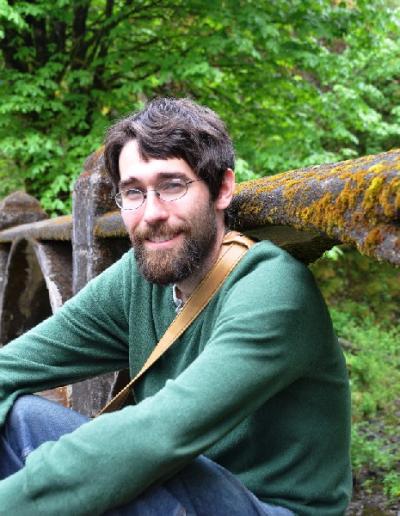 Patrick Singleton, a Ph.D. candidate in civil and environmental engineering at Portland State University, has been selected for a fellowship to attend the 2015 Eno Leadership Development Conference this spring, where he will be able to meet and talk with some of the nation's top transportation policymakers.
The Eno fellowship is an extraordinary opportunity for transportation students. Only one student from each university transportation program can be nominated by their school, and of those nominated, only 20 fellows nationwide are chosen each year. Those selected as Eno Fellows are invited to come to Washington, D.C., all expenses paid, to meet with federal officials, nonprofit and business organization leaders.
From May 31 to June 4, Singleton will attend a series of meetings, workshops and tours designed to be an introduction to the transportation policy making landscape.
"It's very exciting. One thing that I'm looking forward to most is the opportunity to have a two-way dialogue, with the other student participants and also with the transportation industry leaders. I'd like to have a dialogue with them, as a grad student and aspiring academic, about how the research I've been working on can help inform important transportation policy questions and to address some of our current transportation challenges," Singleton said.
Two of the research projects Singleton is looking forward to discussing are TREC projects Development of a Pedestrian Demand Estimation Tool and Better Representation of the Pedestrian Environment in Travel Demand Models, which he has worked on under advisor Kelly Clifton. Both projects look at ways to more accurately predict pedestrian travel.
"Improving how the models represent walking, and how changes to the built environment or a new network connection can impact people's likelihood to walk, can help planning organizations find the best place to invest limited resources," Singleton said. He hopes to bring that research to the attention of those who can use it during the Eno conference.
Singleton was honored as the top Eisenhower Fellow at this year's annual meeting of the Transportation Research Board. He earned his B.S. in civil engineering from the University of Pittsburgh, and his doctoral research at PSU examines the complex decision-making processes surrounding walking and bicycling and explores how best to model active travel choices.
The Eno Center for Transportation is a neutral, non-partisan think-tank that promotes policy innovation and provides professional development opportunities across the career span of transportation professionals. PSU and other NITC university partners have a strong history of being represented at the Eno conference. Last year, Ph.D. student and NITC dissertation fellow Alex Bigazzi was an Eno fellow, and in 2013 Joe McAndrew of the University of Oregon was selected. In 2011 Todd Johnson, a PSU graduate research assistant, was chosen for one of five year-long assignments by the Eno Transportation Foundation to improve transportation at a national park.
Share this: