Summer institute embraces girls' perspective in transportation education
Posted on September 26, 2016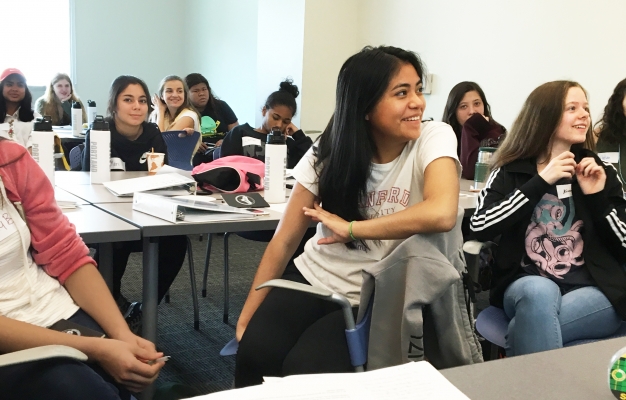 The success of TREC's first summer program for high-school girls shows promise for the future transportation workforce. The National Summer Transportation Institute, held July 11-22, gave 22 girls classroom and hands-on instruction with transportation experts in various fields and sectors.  


Comments from the students reflected how much the lessons resonated:
"I was interested in finding out about how income and race are associated with transportation, Instead of just learning it, I got to see it in person."
"There are so many different types of jobs in transportation and city planning!"
"I was very surprised to see that this program was going to be about more than just transportation modes, and also included PEOPLE."
"It is clear we have a long way to go in creating opportunities for girls across STEM disciplines and industries," Dougher said. "But rather than insisting that these fields need girls, we need to keep asking why and how girls need these fields to create better communities for themselves, their friends and their families.
"Only girls know the answer to that."
More information is on the National Summer Transportation Institute page.
Share this: