Teaching Orientation and Mobility Specialists in the Portland Metro: A Collaborative Approach
Posted on July 10, 2018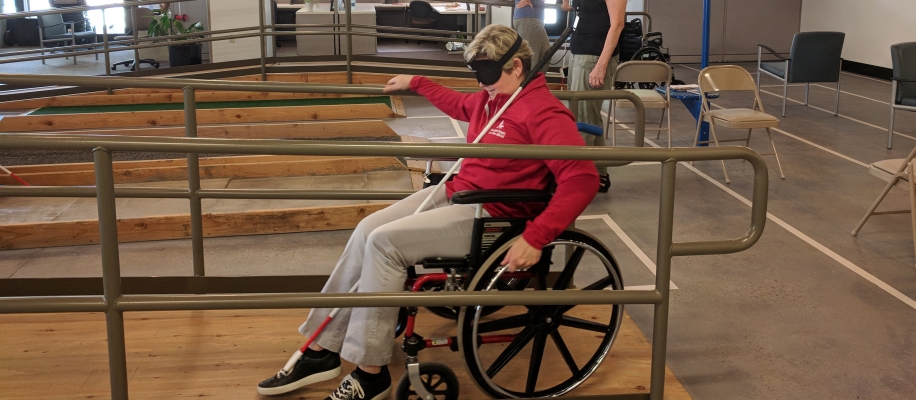 On Sunday, July 1, a group of blindfolded Portland State University students were seated in wheelchairs, struggling not to drop their long white canes while using both hands to roll between obstacles. Taking turns under simulated low-vision and mobility conditions, they attempted to follow the spoken instructions of orientation and mobility instructor Scott Crawford. Many of these PSU students hope to one day have a job like his.
Crawford has over 27 years teaching experience working with Blind and Low Vision individuals. He travels around the United States giving hands-on lessons in orientation and mobility, and PSU Assistant Professor Amy Parker was excited to host him as a guest lecturer at TriMet's indoor Transit Mobility Center in Northwest Portland. In addition to teaching, Parker is the coordinator of PSU's new Orientation and Mobility Program under the Graduate School of Education (GSE) and her students are learning to be O&M specialists. Unaccustomed to navigating in wheelchairs, much less blindfolds, the students learned valuable lessons as they fumbled, took wrong turns and bumped into guard rails. See photos from the event.
This workshop is just the latest in a series of exciting innovations to come out of this new O&M program. In its inaugural year at Portland State, the program is already gaining momentum and community interest: Parker has established partnerships with both the Transportation Research and Education Center (TREC) and local transit agency TriMet to foster collaboration and, ultimately, urban environments that are designed for all ages and abilities.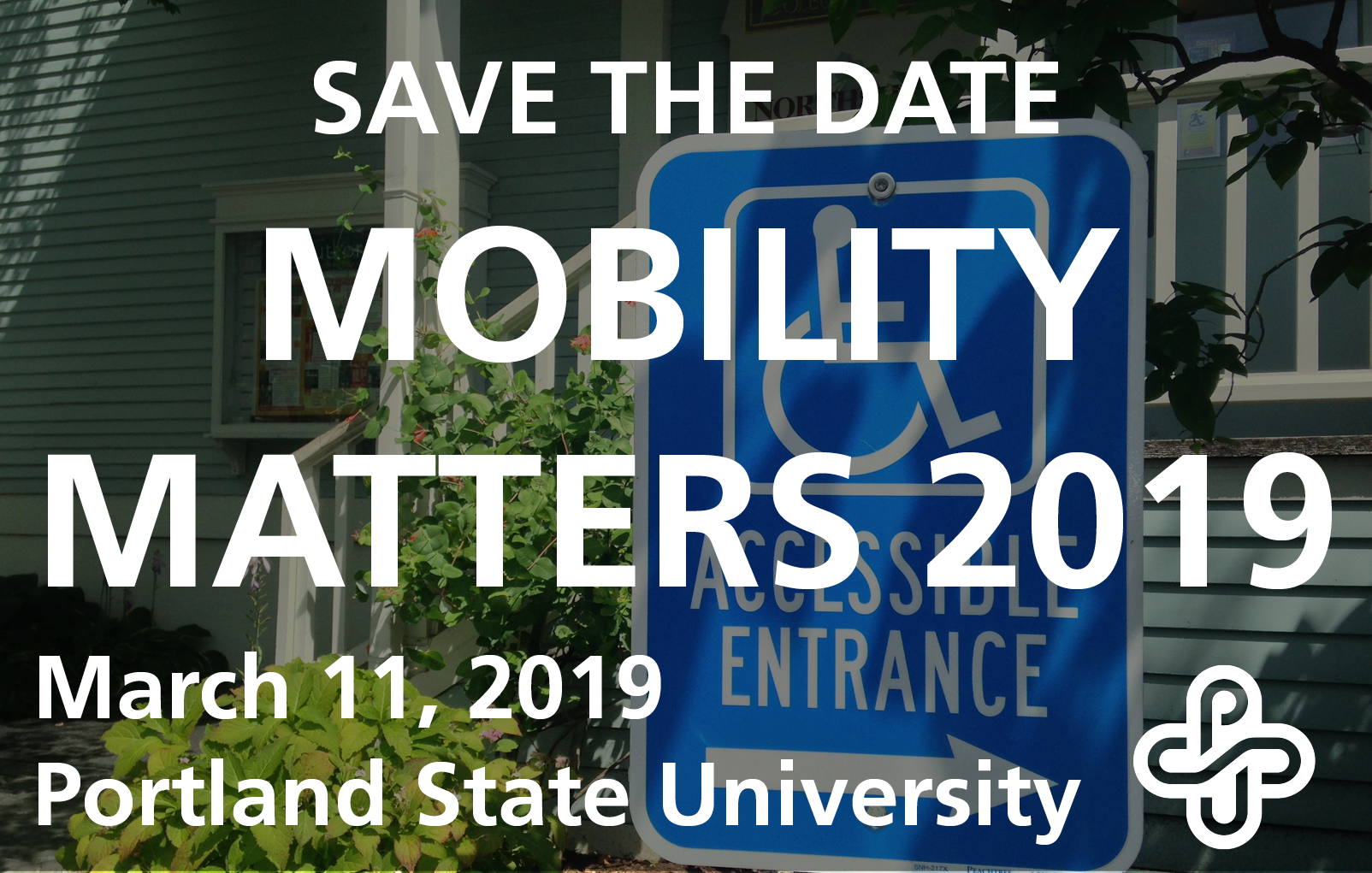 Earlier this year, TREC and GSE co-hosted a new event: Mobility Matters: Transportation & Wayfinding Summit. The overwhelmingly positive response to this sold out summit demonstrated the need for this interdisciplinary conversation, and we're excited to announce the Save the Date for the 2nd annual Mobility Matters on March 11, 2019. Email us at asktrec@pdx.edu if you'd like to be kept in the loop.
-----------
Portland State University: Orientation and Mobility (O&M) Program
TriMet's Transit Mobility Center
TriMet has an indoor facility where people can practice navigating ramps, bus stops and signalized intersections, and even board a model TriMet bus. Contact Max Calder (calderm@trimet.org) to learn more about Trimet's Transit Mobility Center.
Transportation Research and Education Center (TREC)
Located at Portland State University, TREC informs transportation decision making through primary research, builds the capacity of the transportation workforce, and supports the education of future transportation professionals through curriculum development and student participation in research.
Share this: