Walkability expert Dan Burden speaks in Eugene
Posted on February 28, 2011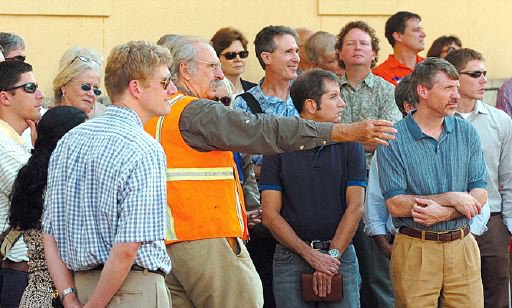 The University of Oregon LiveMove Transportation Speaker Series presented Dan Burden Monday, Feb. 28 at Oregon Electric Station, 27 E. Fifth Ave. in Eugene.
Burden is the nation's most recognized authority on walkability, bicycle & pedestrian programs, street corridor & intersection design, traffic flow & calming, road diets, and other planning elements that affect roadway environments. Burden is also sought after by the health community, promoting neighborhoods, villages, and cities that are designed for more active, interactive, and healthy living.
Burden has 37 years of experience in developing, promoting and evaluating alternative transportation facilities, traffic calming practices and sustainable community design.
Share this: