Workshop demystifies U.S. DOT public access plan
Posted on January 9, 2016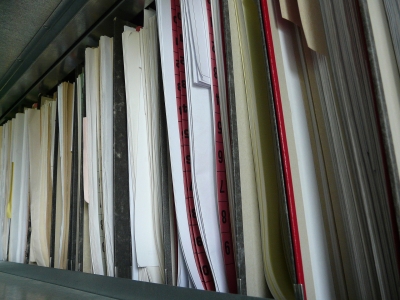 Last month, the U.S. Department of Transportation released an ambitious plan to make sure the public has access to federally funded research. The plan could have far-reaching effects both inside the department and with organizations such as states, universities and contractors.
To help the transportation community sort out implications of the plan, two Transportation Research Board standing committees—Library and Information Science for Transportation and Conduct of Research—are sponsoring a workshop Sunday during the TRB annual meeting. The workshop, from 1:30 to 4:30 p.m., will offer background, plan details and training on the new requirements along with best-practice case studies.
Although the plan includes many exceptions, it represents a big step toward the goal of making publicly funded research available to the public, said Kendra Levine, co-chair of the LIST committee and research librarian at the University of California Berkeley's Institute of Transportation Studies Library. 
In the past, it hasn't always been clear whether data sets and peer-reviewed journal articles resulting from federally funded projects could be kept private. The new plan asserts a public right to those products.
That's important to people who don't go to TRB and don't have access to transportation journal articles, Levine said, but also to researchers who stand to gain a wider audience for their work. "This research doesn't happen in a bubble and its impact isn't only in research citations," she said.
A bigger spotlight also comes with some adjustments for researchers, Levine said. "As we build up that culture of being more open, people realize criticism is a good thing, part of the process and not an attack."
Research managers at universities will have challenges in sorting out differing requirements for different funders. "You have to keep track of 'Is this a federal or state grant,' " Levine said, "and making sure you're complying on those one."
Organizations with a strong culture of openness will have an easier adjustment. TREC at Portland State University, which hosts the NITC national university transportation center, offers online public access to products stemming from publicly funded research.
TREC's Portal program goes further, providing a publicly accessible database for multimodal transportation data generated by many other agencies. Hau Hagedorn, TREC's associate director, co-chairs the Conduct of Research committee that is sponsoring the workshop.
Organizations that have made a commitment to public access can help lead the way, Levine said. That's the aim of the best-practices portion of the workshop. "It gives people comfort that this isn't impossible," she said.
"It's not like climbing up a mountain on your hands and knees."
That's not to say it will be easy, Levine said, but workshops such as this—the committees may host future Webinars as well—can ease the transition. 
"Most people are pretty excited," she said. "They're just wondering how they're going to do it.
"Hopefully, this workshop will give them a foundation of who will help them and how to get started."
Details on the workshop
Read more of our TRB coverage
Share this: