Today at TRB: Sunday
Posted on January 9, 2016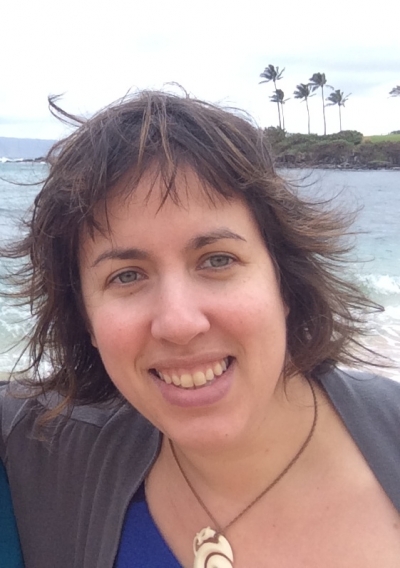 Sunday, the first day of the Transportation Research Board annual meeting in Washington, D.C., is workshop day. Portland State University doctoral student Tara Goddard presents in a showcase of research stemming from the prestigious Dwight D. Eisenhower Transportation Fellowship program.
Goddard probed the question of why so many bicyclists die in traffic crashes. Cyclists are 12 times more likely to be killed in a crash than a driver or passenger in a car. She wondered what role drivers' attitudes toward cyclists might play.
Goddard's research uses a survey to measure drivers' attitudes and self-reported behaviors and to test drivers' implicit attitudes toward both other drivers and cyclists. She pairs the survey piece with a lab experiment that uses hazard-perception video clips to examine whether drivers notice cyclists. 
By this approach, Goddard hopes to understand drivers' attitudes and whether those attitudes can predict how they act on the road. That understanding can potentially lead to steps to improve cyclist safety. Her workshop runs 9 a.m. to noon in Room 202B of the Walter E. Washington Convention Center.
Disaster recovery workshop
John MacArthur of TREC presents "Smart, Shared and Social: Enhancing All-Hazards Recovery Plans With Demand Management Technologies" from 1:30 to 4:30 p.m. in Room 140A. The presentation, part of a workshop on disaster recovery for disadvantaged and dislocated populations, outlines work on a Federal Transit Administration-funded TREC project to help transportation agencies respond to emergencies.
The project is developing and testing an integrated transit-and-transportation-demand-management system that uses social media and intelligent transportation systems for large-scale emergency response and recovery. While managing demand is a cornerstone of campaigns to reduce private vehicle trips, it is often absent from emergency recovery plans, MacArthur said.
"This looks at how transit can be a reliable backbone to keep a city functioning," MacArthur said. "That means during the response period, but also during recovery, which can last a long time."
Modeling spotlight
In a workshop running from 1:30 to 5:30 p.m., Steven Gehrke of Portland State presents on travel behavior and spatial-temporal land use mixing. The presentation is part of a spotlight on transportation modeling research from doctoral students. The workshop takes place in Room 145A.
Also of note Sunday: 
Two TRB standing committees join to host a workshop on new public access requirements for researchers and organizations that receive federal money. TREC Associate Director Hau Hagedorn co-chairs one of the sponsoring committees. We detail the conference at length in our TRB feature coverage. 
Share this: