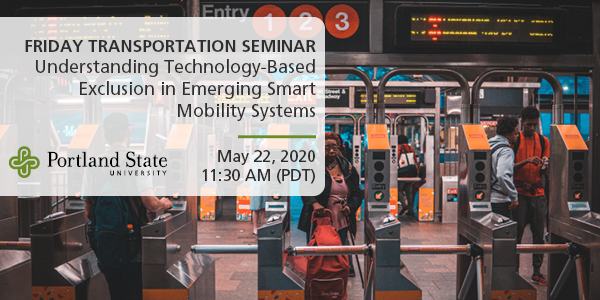 DATE:
Friday, May 22, 2020,

11:30am

to

12:30pm

PDT
SPEAKERS:
John MacArthur and Aaron Golub, Portland State University
We are committed to making decisions that promote the success and well-being of our campus community. Like an increasing number of universities nationwide, Portland State is taking steps to respond to the global pandemic. Until further notice, all live events hosted by TREC will be online only.
Friday Transportation Seminars at Portland State University have been a tradition since 2000. You can join us online at 11:30 AM.
PRESENTATION ARCHIVE
THE TOPIC
As transit agencies modernize their fare payment systems, opportunities to pay with cash are reduced. This speeds boarding and lowers the cost of operations while also creating new sources of ridership data. Arguably, service is improved for riders as well as payment systems could work across modes, creating a more seamless and simplified experience. Still, about 15% of adults in the United States are without a bank account or credit card account and many rely on restrictive cell-phone data plans or don't have access to a smartphone. These shares are even higher for public transit users. These un- and under-banked and digitally excluded riders will find it more difficult to conveniently pay their transit fares. This project asks: what steps can be taken to ensure universal access to emerging fare payment systems? This project is exploring and evaluating practices to address these equity issues in cashless fare payment systems. This presentation will discuss the results of the first phases of the project, specifically our three-city survey of transit riders and our cost-benefit framework being developed to evaluate the effectiveness of proposed equity practices.
KEY LEARNING OUTCOMES
Participants will learn about the ways in which new mobility and cashless payment platforms create new barriers to participation
Participants will learn about how many transit riders are potentially excluded based on access to banking, credit, smartphone and internet resources
Participants will learn about how agencies and mobility providers are attempting to address equity issues from cashless payment systems
THE RESEARCH
This webinar is based on a Pooled Fund study funded by the National Institute for Transportation and Communities (NITC) and agency partners: City of Eugene, OR; City of Gresham, OR; Lane Transit District; Clevor Consulting Group; and RTD Denver. The research was conducted at Portland State University, the University of Oregon, and the University of Tennessee, Knoxville. Read more about the NITC research: Applying an Equity Lens to Automated Payment Solutions for Public Transportation.
SPEAKERS
John MacArthur, Sustainable Transportation Program Manager, Transportation Research and Education Center (TREC)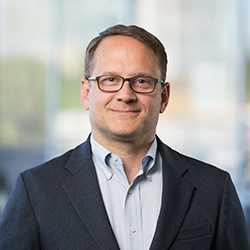 John MacArthur is the Principal Investigator for TREC's electric bicycle research initiatives. His research also includes low-/no-emission vehicle infrastructure in Portland metro, as well as a climate change impact assessment for surface transportation in the Pacific Northwest and Alaska. Before joining the TREC staff, John was the Context Sensitive and Sustainable Solutions Program Manager for the Oregon Department of Transportation's OTIA III State Bridge Delivery Program.
Aaron Golub, Portland State University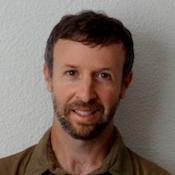 Aaron Golub is an associate professor in the Toulan School of Urban Studies and Planning at Portland State University (PSU), moving to PSU after eight years at Arizona State University and ten years studying and working in the San Francisco Bay Area. His work focuses on the social contexts of urban transportation systems, explored in three ways: 1. the effects on social equity of current transportation planning practices – how people participate in planning, and who wins and loses from transportation plans, 2. planning, research and advocacy in support of alternatives to the automobile (especially public transportation and bicycles), and 3. the historical roots of automobile dependence in the United States. At PSU, Dr. Golub teaches courses on urban transportation policy, planning research methods, transportation finance and public transportation.
PROFESSIONAL DEVELOPMENT
This 60-minute seminar is eligible for 1 hour of professional development credit for AICP (see our provider summary). We provide an electronic attendance certificate for other types of certification maintenance.
LEARN MORE
Sign up for our newsletter to receive monthly updates.
Photo by Asael Peña on Unsplash
The Transportation Research and Education Center (TREC) at Portland State University is home to the National Institute for Transportation and Communities (NITC), the Initiative for Bicycle and Pedestrian Innovation (IBPI), and other transportation programs. TREC produces research and tools for transportation decision makers, develops K-12 curriculum to expand the diversity and capacity of the workforce, and engages students and professionals through education.