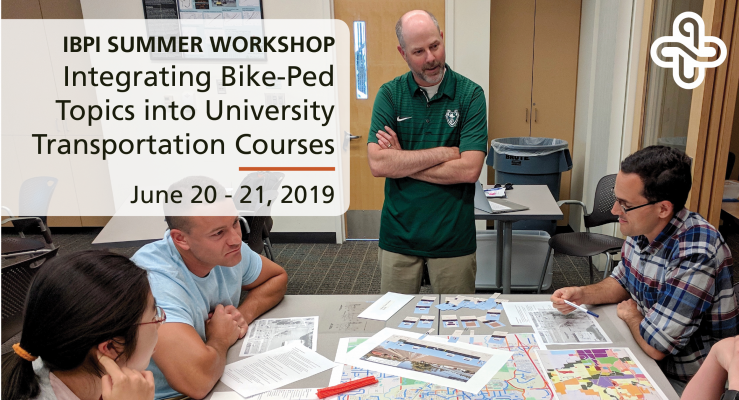 DATE:
Thursday, June 20, 2019, 8:00am PDT

to

Friday, June 21, 2019, 5:00pm PDT
SPEAKERS:
Dr. Chris Monsere, Portland State University
LOCATION:
Portland State University
CREDIT:
13 CMS | 13 PDH (estimated)
This summer we're hosting two workshops through our program, the Initiative for Bicycle and Pedestrian Innovation (IBPI). Learn about the other: Comprehensive Bikeway Design (July 15–19)
COURSE OVERVIEW
Hosted every summer since 2012, this two-day course is designed to help transportation planning and engineering faculty integrate bicycle and pedestrian topics into their courses. We focus on a holistic approach to teaching transportation engineering and planning by integrating design for bicycles and pedestrians. You'll gain an understanding of state-of-the art practice as well obtain learning materials and resources to broaden your curriculum and course design.
To keep the workshop interactive, walking and bicycling tours are incorporated in order for participants to experience first-hand the innovative design solutions used in Portland and other U.S. cities that encourage active transportation. The course will be a combination of classroom instruction and field visits by bike and foot to Portland's "living laboratory". The bicycle tour will be about 8 miles with some mild elevation and done at a moderate pace. An option to purchase a daily bike rental is available upon registering for the workshop. If you want an extended bicycle rental, you can reserve online at the PSU Bike Hub. See photos from last year's workshop, and of previous years.
Support for this workshop is provided by the National Institute for Transportation and Communities (NITC) - a U.S. DOT funded university research center housed at Portland State.
AGENDA
Take a sneak peek at the 2019 tentative agenda, which is still being developed & may be subject to change.
INSTRUCTORS
Derek Abe, Alta Planning + Design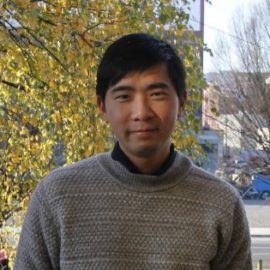 Derek Abe is a Planning Associate at Alta Planning + Design. Derek has a background in mechanical engineering, environmental science and urban planning and has experience working for a wide range of agencies in the Portland region including the regional government and regional transit agency. He joined Alta in 2012 and has since contributed his skills in research and data analysis, technical writing, GIS and design on an array of projects including bicycle and pedestrian master plans, transit access plans, policy reviews, design guides, and experimental facility studies.
John Landolfe, Oregon Health and Science University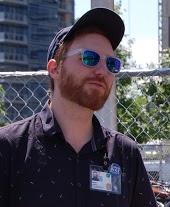 John Landolfe is the Transportations Options Coordinator for the Oregon Health & Science University. Since 2009 he has provided service, education outreach, and removal of barriers for rideshare, transit, walking, the OHSU aerial tram and more. John is committed to making the daily experience of travelers better at Portland's largest employer & healthcare operation. Biking to OHSU has doubled in 7 years and is now approaching triple Portland's overall bike-to-work rate. John has coordinated programs that have been profiled by NPR, the Atlantic and the Boston Globe, and feels lucky to have a job helping people plan an essential part of every day: their commute.
Christopher Monsere, Department Chair & Associate Professor, Civil and Environmental Engineering, Portland State University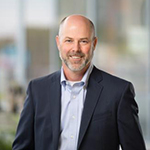 Dr. Christopher M. Monsere is Professor and Chair of Civil and Environmental Engineering in the in the Maseeh College of Engineering & Computer Science at Portland State University. He is also an affiliated faculty member of the School of Urban Studies & Planning (USP). Monsere received his BSCE from the University of Detroit Mercy (Detroit, Michigan) in 1995; his MSCE with an emphasis in transportation from Iowa State University (Ames, Iowa) in 1997; and his Ph.D. in civil engineering at Iowa State University in 2001. Dr. Monsere's current research agenda broadly covers the area of multimodal transportation safety; management and dissemination of large transportation datasets.
Kirk Paulsen, Alta Planning + Design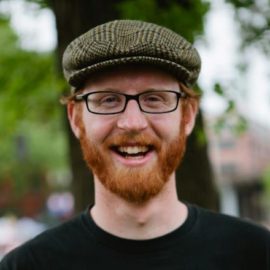 Kirk Paulsen is a Senior Engineer at Alta Planning + Design. Kirk became a licensed Civil Engineer in the State of Oregon in 2016 and joined Alta in 2017 to align his passion for active transportation with his transportation engineering design skills. His work experience consists of on-street bikeway conceptual designs; Safe Routes To School plans; bicycle, pedestrian, and neighborhood safety analyses; design plans for signage, striping, traffic signals, stormwater facilities, roadway illumination, and utilities; analysis of proposed zone changes and parking demand; and development of transportation impact analyses. Kirk earned his Bachelors in Civil Engineering from Washington State University and his Masters in Civil Engineering from Portland State University.
Drusilla van Hengel, Nelson\Nygaard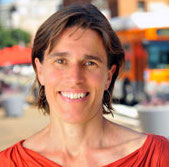 Drusilla van Hengel is a Principal at Nelson\Nygaard. She has more than 20 years of academic and practical transportation planning and operations experience. She focuses on bicycle and pedestrian master planning and capital project development, project evaluation, healthy communities, and safe routes to schools and parks. Her academic background and public sector work in land development, traffic operations, and community planning provides a unique perspective and rich depth of experience that has benefited communities across the country as they decide how to take their next move toward making walking and bicycling viable options for people of all ages and abilities.
 WHO SHOULD ATTEND
Participants should be instructors teaching within an accredited planning or engineering program, with a focus on transportation, or Ph.D. candidate students completing your degree program within 12 months of the workshop date and planning to teach transportation courses. We will follow up with participants to find out how they integrated the course information into their teaching. We have hosted this workshop every summer for many years. Check out photos from the 2018 workshop.
A DECADE OF TEACHING FACULTY
After seven years of hosting this workshop, we can boast 89 participants from 43 universities in 32 states, plus Canada and Mexico. This map offers a snapshot of our national impact to date: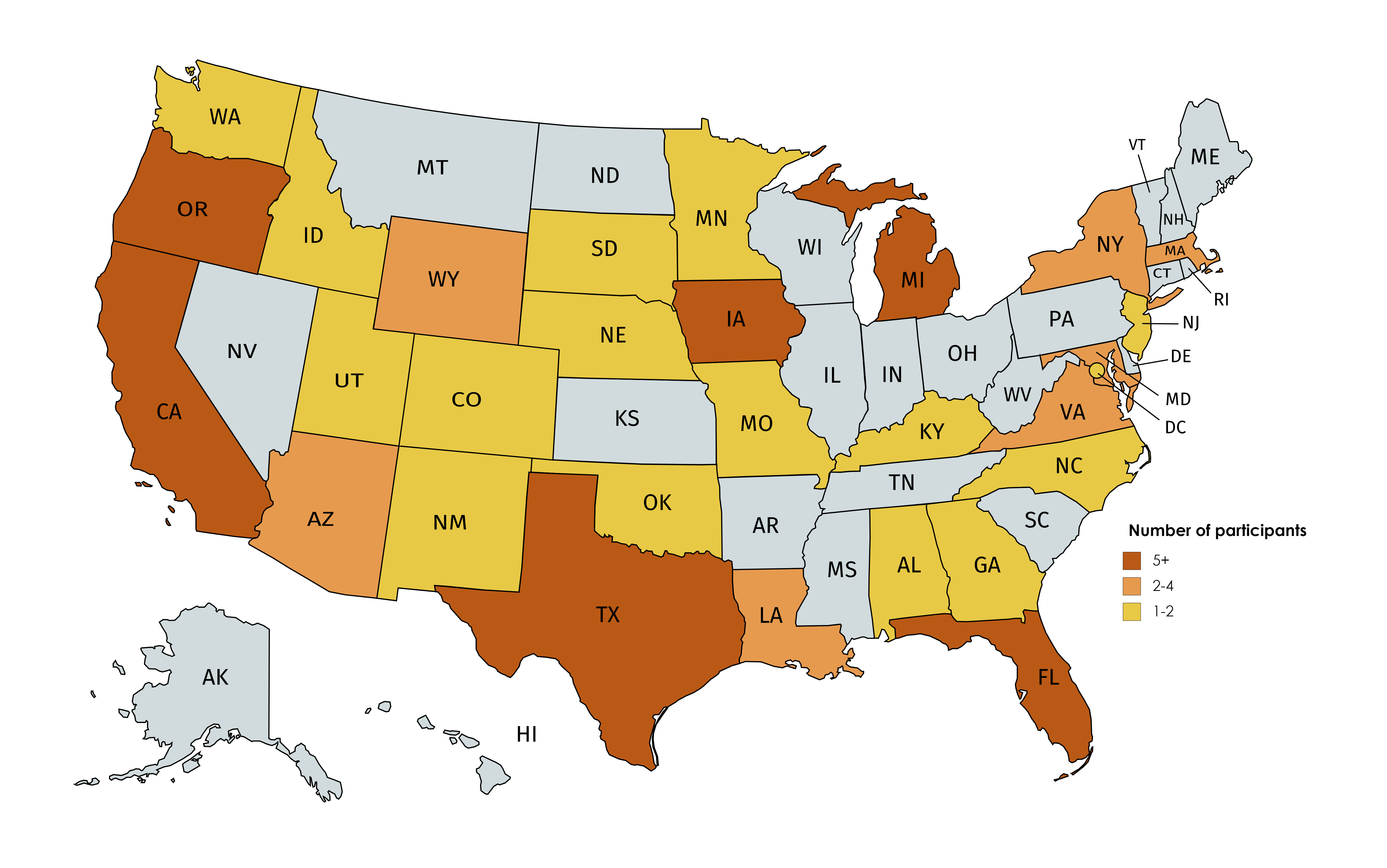 REGISTRATION
Register here. The $100 course fee includes light breakfast, lunch, course materials and standard bike rental. Electric-assist bicycles can be rented separately through the Bike Hub for an extra fee.
REFUND POLICY: Need to modify or cancel your registration? Email us at asktrec@pdx.edu. Refunds are available through May 30, 2019 less a $10 service fee. The registered participant may invite another person to substitute their place in the workshop at any time at no charge.
CONTINUING EDUCATION CREDITS
This two-day workshop is typically eligible for approximately 13 hours of training which is equal to 13 CMs or 13 PDHs. IBPI applies to the AICP for Certification Maintenance credit for each course. We will provide an attendance certificate to those who document their professional development hours.
HOUSING AND ACCOMMODATION
If you need a place to stay during the workshop, we can recommend some nearby hotels: Check out our guide to visiting Portland. In addition to local hotels, Air B&B is another potential source to find a comfortable place to stay. We also offer a budget option for on-campus housing in basic, dormitory-style rooms. Register for on-campus housing.
Requests for reasonable accommodations may be made to Conference & Events Office, (503) 725-CONF, email: conferences@pdx.edu or the Disability Resource Center, (503) 725-4150, e-mail: drc@pdx.edu. In order to ensure that reasonable accommodations can be provided in time for this event, please make your requests as soon as possible.
FUNDING PROVIDED BY
This annual workshop is supported by the National Institute for Transportation and Communities (NITC), a U.S. DOT funded center.
The Transportation Research and Education Center (TREC) at Portland State University is home to the National Institute for Transportation and Communities (NITC), the Initiative for Bicycle and Pedestrian Innovation (IBPI), and other transportation programs. TREC produces research and tools for transportation decision makers, develops K-12 curriculum to expand the diversity and capacity of the workforce, and engages students and young professionals through education.