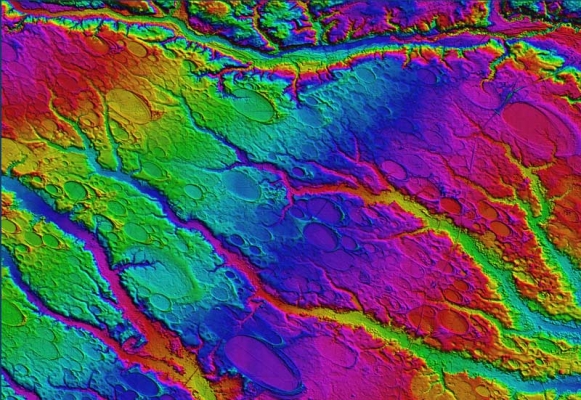 DATE:
Friday, May 8, 2015,

12:00pm

to

1:00pm

PDT
SPEAKERS:
Michael Olsen, Assistant Professor of Geomatics, School of Civil and Construction Engineering, Oregon State University
COST:
Free and open to the public
Watch video
View slides
Light detection and ranging (LIDAR) technology is reshaping the civil engineering profession and offers many unique advantages. National efforts such as the 3D Elevation Plan (3DEP) are helping increase the availability of LIDAR data. LIDAR is one of the crucial technologies that is transitioning the world of civil and construction engineering from 2D paper-based design to 3D digital design. The high spatial resolution and accuracy capabilities of LIDAR have led to increased efficiencies, improved analyses, and more informed decision making.
A further advantage of this dataset is that multiple people can use the same dataset for a variety of purposes across multiple disciplines. The visual nature of the dataset also is more intuitive than traditional data acquisition and analysis techniques. This presentation will provide a brief background of LIDAR , its capabilities, limitations and platforms, and discuss its current and future role in civil engineering. Examples of a wide range of transportation, geotechnical, coastal, and structural engineering, science, and planning applications will be presented including development of mobile LIDAR guidelines for transportation applications, seacliff erosion in San Diego, CA, landslides and slope stability studies in Oregon, Alaska, and New Zealand, earthquake and tsunami damages in American Samoa, Chile, and Japan, cultural heritage in Florence, Italy, and in-situ change detection for geomorphological studies and infrastructure monitoring. Benefits and challenges of LIDAR for these applications will be highlighted. E-learning resources created as part of the mobile LIDAR guidelines for the website learnmobilelidar.com will also be shown.
lidarnews.com
.