Event Date:
Monday, June 24, 2019, 8:00am PDT

to

Friday, July 5, 2019, 5:00pm PDT
Location:
Utrecht, Netherlands and surrounding area
Speaker(s):
John MacArthur, Portland State University and Aaron Golub, Portland State University
Credit:
4 Credits at Portland State University
Hosted by TREC, this four-credit PSU study abroad program (CE 495 / 595) presents an introduction to sustainable transportation and land use applications in the Dutch context.
ATTEND AN INFORMATION SESSION
Before you apply for the program (applications not yet open), check out some frequently asked questions or attend an information session on this study abroad program:
Friday, January 11th (12 - 1PM) in KMC 465 on the PSU Campus (615 SW Harrison St, Portland, OR 97201)
We will share a recording of the session to everyone that attends in-person and online
PROGRAM OVERVIEW (June 24 - July 5, 2019)
The course creates an immersive experience to explore the Dutch approach to cycling, transit, innovative mobility and land use. The curriculum will feature material that provides a comparison between U.S. and the Netherlands problems, priorities, and solutions. Specific emphases on planning and engineering principles, policy, and practice will be explored through field trips, tours and guest lectures, while visiting Utrecht, Amsterdam, Delft, and Houten. Students completing this course will develop a broader understanding of sustainable transportation issues and expand their toolkit for context-sensitive solutions.
This study abroad program will examines how the urban areas and transportation systems of that nation have been designed to promote transportation by foot, bicycle, and public transportation.
Topics will include:
Design of bikeways, safe pedestrian crossings, and transit systems;
Urban expansion and land-use policies to promote travel by foot, bike, and public transport; 
Smart cities programs and projects;
Roadway system design for safety and to prevent roads from becoming barriers to walking and cycling; 
and design for transit priority on roadways and for high-quality rail, tram, and bus service.
Through design projects, offers students an opportunity to apply lessons learned to the U.S. context. Come rent your fiets and experience some of the best biking infrastructure in the world!
Learn more about previous years, check out photos from the 2016 course and photos from 2015. No previous language study required.
WHO SHOULD ATTEND
This program is open to college seniors and graduate students from any university, as well as professionals. Capacity is limited to 15 participants, so apply early! Students studying transportation engineering, urban planning, transportation program development, aspiring policymakers, and anyone interested in nurturing cycling in their communities are welcome to apply.
PSU Students: Students will need to complete an online application through the PSU Education Abroad site (applications open December 2018).
Non-PSU Students and Professionals: You will need to complete the same application process as PSU students. Once accepted, you will need to enroll as a non-degree seeking student at PSU (additional $25 fee).
PRACTITIONERS
Practitioners are invited to join for the first week of the course, June 23–29, to earn 30 AICP credits.
APPLY FOR THE COURSE
Registration through Portland State University's Education Abroad is expected to open in December 2018. Contact us at asktrec@pdx.edu if you have any questions.
ESTIMATED COSTS
This is an estimate based on previous years, and is subject to change. Final program costs will be announced in December 2018.
Estimated Total Cost: $6,000–$6,500
--Program Fee/Tuition + Housing (Shared accommodations): $4,100
--Additional estimated costs [airfare, meals, personal expenses]: $1,900–2,400
Are you a PSU student looking for financial aid to take this course? See the PSU Education Abroad Scholarship Resources page for more information.
INSTRUCTORS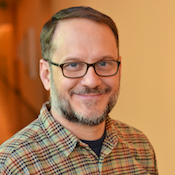 John MacArthur
Sustainable Transportation Program Manager, Transportation Research & Education Center (TREC) at PSU
Mr. MacArthur currently manages a complex Federal Transit Administration (FTA) grant to Develop and Test an Emergency Transportation Recovery Plan for the Portland, Oregon Region. This project requires close coordination and collaboration with a variety of public agency partners including city of Portland emergency management and transportation bureaus in addition to transit and other agencies critical to the region's emergency transportation recovery efforts. In addition, this project is creating national training program that will be tested in six cities in early 2018. MacArthur is the Principal Investigator for TREC's electric bicycle research initiatives. His research also includes low-/no-emission vehicle infrastructure in Portland metro, as well as a climate change impact assessment for surface transportation in the Pacific Northwest and Alaska. Before joining the TREC staff, John was the Context Sensitive and Sustainable Solutions Program Manager for the Oregon Department of Transportation's OTIA III State Bridge Delivery Program.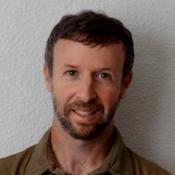 Aaron Golub, Ph.D.
Director, Nohad A. Toulan School of Urban Studies and Planning at PSU
Professor, Urban Studies and Planning at PSU
agolub@pdx.edu
Twitter | TREC Researcher Profile | Portland State Profile
Aaron Golub is an associate professor in the Toulan School of Urban Studies and Planning at Portland State University (PSU), moving to PSU after eight years at Arizona State University and ten years studying and working in the San Francisco Bay Area. His work focuses on the social contexts of urban transportation systems, explored in three ways: 1. the effects on social equity of current transportation planning practices – how people participate in planning, and who wins and loses from transportation plans, 2. planning, research and advocacy in support of alternatives to the automobile (especially public transportation and bicycles), and 3. the historical roots of automobile dependence in the United States. At PSU, Dr. Golub teaches courses on urban transportation policy, planning research methods, transportation finance and public transportation..
FREQUENTLY ASKED QUESTIONS
Will there be a visit to TU Delft (Delft University of Technology)?
The trip will most likely visit there. If for some reason we are unable to, it would be possible to schedule a visit after our day's sessions.
What work will students be expected to complete?
It is a four credit class, and so taking notes, reflecting, sketching, and daily summarizes are expected on the trip. A long term project will also be assigned. This would include at least three options from a variety of disciplines. Past topic examples include: analyzing U.S. challenges in urban design and applying a dutch strategy, analyzing Portland Intersections, answering policy land use questions, and urban development.
Are laptops required?
 No.
What has been the size of past groups?
The groups have been about 12 students in size and the program caps at 15 students. Students are generally from urban planning or engineering backgrounds. All majors and fields of studies are encouraged to apply. Geographically most students come from Oregon with some from California, Washington, and Canada.
Do the Dutch speak English?
Yes, school there is taught in Dutch and English.