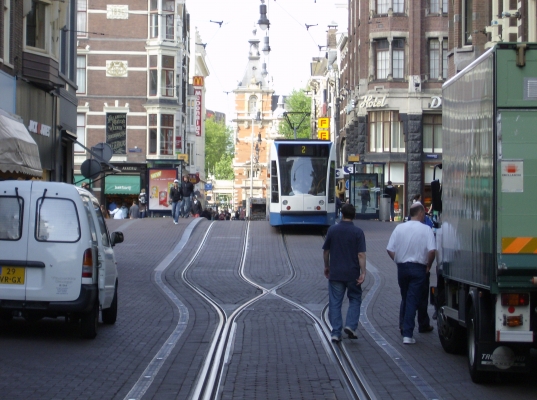 DATE:
Tuesday, October 27, 2015,

10:00am

to

11:00am

PDT
SPEAKERS:
Liming Wang, Assistant Professor, Toulan School of Urban Studies & Planning, Portland State University
Watch condensed preview video
Watch full video
View slides
Recent federal and state policies are placing increasing emphasis on using comprehensive transportation performance measures to guide transportation decision making processes covering policy areas ranging from mobility, safety, economy and livability, to issues of equity and environment. While it is relatively easy to build consensus on mobility measures that center on the transportation system alone, it is much harder for performance measures to incorporate both transportation and land use, loosely defined as accessibility measures, even with continuous efforts to catalog and design such measures.
Two projects at PSU sponsored by Oregon DOT and National Institute of Transportation Communities (NITC) aim to to develop and evaluate Transport Cost Index (TCI), a comprehensive performance measure for transportation and land use, in order to fill important gaps in popular accessibility measures: 
TCI is a composite indicator that is able to present an overall picture of a community's accessibility, while at the same time is relatively easy to interpret for policy makers and the public; 
It fills gaps in policy areas represented by popular performance measures of land use and transportation systems, in particular the equity and balance aspects; 
It is applicable for monitoring historical and projected trends (benchmarking), evaluating and comparing outcomes from what-if scenarios (scenario evaluation), as well as to report the current status.
The webinar reviews similar measures, describes the rationale, design and implementation of TCI, and presents results of its applications in Portland and Corvallis, Oregon, as well as preliminary testing results from Salt Lake City, Utah and Tampa Bay, Florida.