Eisenhower Fellowships Awarded to Nine Portland State University Students
Posted on November 18, 2019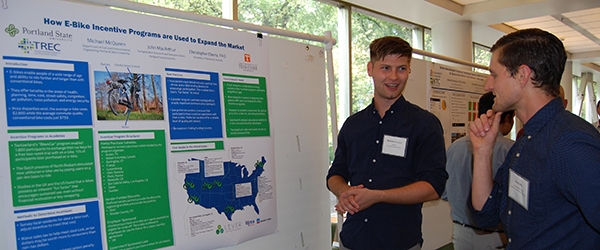 Nine Portland State University graduate students will receive Eisenhower Fellowships presented by the U.S. Department of Transportation at next year's annual meeting of the Transportation Research Board (TRB): Phillip Longenecker, Nicholas Puczkowskyj and Baxter Shandobil of the Nohad Toulan School of Urban Studies and Planning, and Gabby Abou-Zeid, Travis Glick, Katherine Keeling, Mike McQueen, Greg Norton and Jaclyn Schaefer of the Department of Civil and Environmental Engineering at Portland State University.
This is the second Eisenhower award for Baxter Shandobil and Mike McQueen, who were awarded the fellowship in 2019 also. Travis Glick and Greg Norton both won Eisenhower fellowships the past two years, making 2020 their third year in a row to earn the prestigous award. Meet the PSU Eisenhower Fellows of 2018, and the Eisenhower Fellows of 2019.
===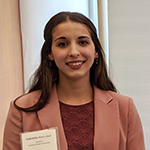 Gabby Abou-Zeid is a first-year graduate student pursuing her M.S. in civil engineering at Portland State University and working with Dr. Kelly Clifton's SUPER (Sustainable Urban Planning & Engineering Research) Lab.  Her research has focused on walkability and pedestrian travel as well as intersections between transportation and land use. Currently, she is working on a project with Dr. Clifton for the Portland Bureau of Transportation to assess the relationship between travel behavior and urban freight demand. She plans on pursuing a PhD in a transportation-related field after her master's program.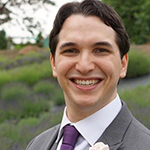 Travis Glick is a PhD student, graduate teaching and research assistant in civil & environmental engineering at Portland State University. His doctoral work tackles a new class of problem that accounts for multiple routes and multiple service connections. His ongoing research examines dwell times, bus-bike conflicts, and transit modeling. He will present current research at the 2020 annual meeting of the Transportation Research Board (TRB). Learn more about Travis's research by watching his presentation of TRB research from 2018.


Katherine Keeling is a first-year MSCE student and graduate research assistant for Dr. Miguel Figliozzi in civil & environmental engineering at Portland State University. Her research topics include bus-bicycle conflicts, e-grocery home delivery (as last-mile logistics), and the relationship between parking behavior and regulatory fines. For 2019-2020, she serves as Vice President of Communications for Students in Transportation Engineering and Planning (STEP), PSU's student chapter of the Institute of Transportation Engineers (ITE).  She loves getting people to try e-scooters for the first time.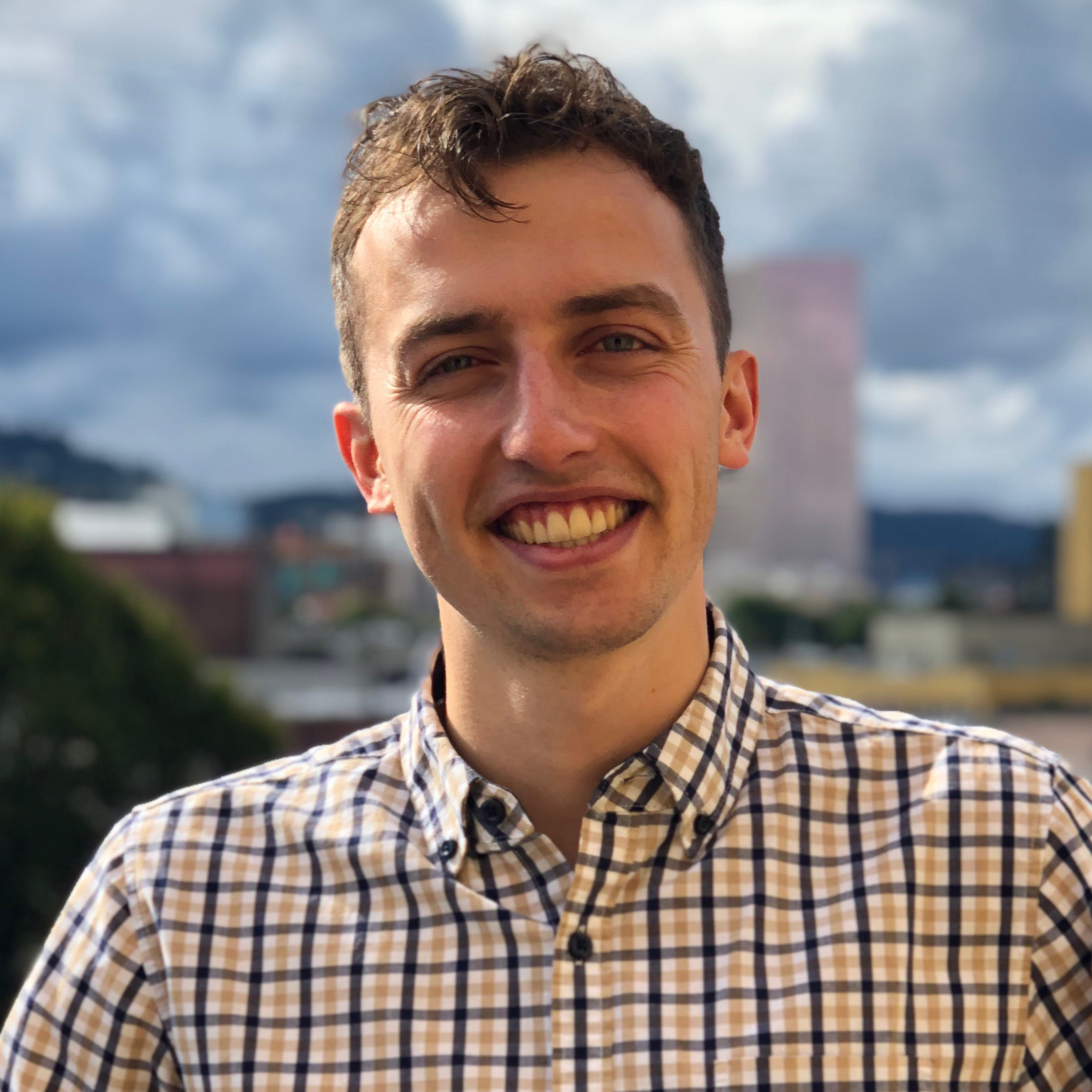 Philip Longenecker is a first year master's student in the Master of Urban and Regional Planning (MURP) program at Portland State University. This coming term, he will continue the work on a project started by Jennifer Dill, John MacArthur and other students which analyzes the street-level composition of curbside uses as they relate to e-scooter parking compliance and ADA accessibility.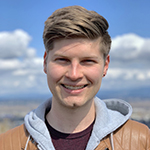 Mike McQueen is a second year master's student working with John MacArthur of TREC and Dr. Kelly Clifton of the MCECS Department of Civil and Environmental Engineering. Currently, Mike is researching e-bike travel behavior and micromobility as an Eisenhower Fellow. In the past, he has studied e-bike purchase incentive programs, the potential positive environmental impact of e-bikes in Portland, BIKETOWN, and the demographics of zero car households.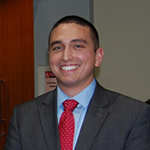 Greg Norton is a first year masters student pursuing a degree in Structural Engineering. The goal of his research is to improve the seismic resilience of Oregon's transportation infrastructure by developing and implementing a rapid repair methodology for concrete bridge columns prior to the Cascadia Subduction Zone Earthquake hitting our region. This repair method differs from conventional methods because it will restore the column to its original stiffness while increasing the ductility thus improving the resilience for future earthquakes including aftershocks.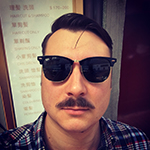 Nicholas Puczkowskyj is a PhD student in Urban Studies at Portland State University. Using a feminist and queer theory lens, Nick's research pays attention and listens to the travel behavior experiences of trans-folks in Portland, OR. Working with the trans-community, Nick seeks to challenge the binary approaches to gender research and address the noticeable gap of transgender data in the transportation field. Using a mixed methods approach to gather first hand data of local transgender travel behavior, Nick hopes to use this research to expand and redefine inclusive transportation practices and policy. Nick's other research interests include: mobility justice, active transportation, micromobility, and transit.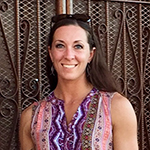 Jaclyn Schaefer is a second-year civil engineering master's student at Portland State University. Her research involves analyzing how prevalent travel modes and geometric or environmental variables affect speed distributions and speed limit compliance on roads with a high percentage of active travelers. She is also investigating the effects of bicycles on motor vehicle speeds on roads without bicycle lanes, which has produced a paper that was presented during a poster session at the 2020 annual meeting of the Transportation Research Board (TRB).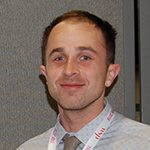 Baxter Shandobil is a second-year student in the Master of Urban and Regional Planning (MURP) program at Portland State University.  With aid from the Eisenhower Fellowship, Baxter worked with Dr. Kelly Clifton from the Department of Civil and Environmental Engineering, and undergraduate, Ty Lazarchik, on research that examines spatial and temporal differences in travel durations between ride-hailing services and public transportation into and out of downtown Portland.
=====
The Dwight David Eisenhower Transportation Fellowship Program advances the transportation workforce by helping to attract the nation's brightest minds to the field of transportation, encouraging future transportation professionals to seek advanced degrees, and helping to retain top talent in the U.S. transportation industry. Currently administered by FHWA's Center for Transportation Workforce Development in the Office of Innovative Program Delivery, the fellowship program awards 150 to 200 merit-based grants each year and has awarded more than 3,900 since its beginning.
The Transportation Research and Education Center (TREC) at Portland State University is home to the National Institute for Transportation and Communities (NITC), the Initiative for Bicycle and Pedestrian Innovation (IBPI), and other transportation programs. TREC produces research and tools for transportation decision makers, develops K-12 curriculum to expand the diversity and capacity of the workforce, and engages students and professionals through education.
Share this: